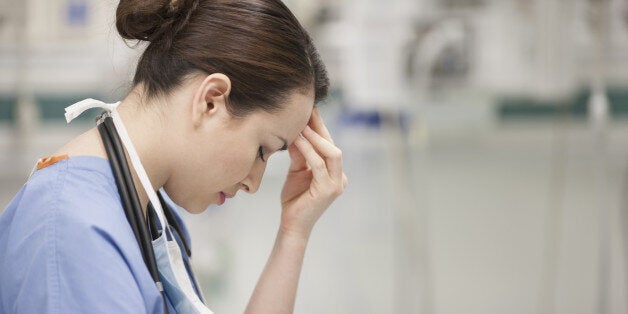 New analysis has found that Brexit and a growing population of over-85-year-olds could leave some NHS trusts in England short of nurses. The research, conducted by the Institute for Employment Studies (IES), highlights that an already-squeezed nursing workforce will face both increasing demand from the growing number of over-85s and restricted supply from any post-Brexit disruption to the EU recruitment pipeline.
The NHS in England is already short of nurses and the current nursing workforce is ageing, with one in three nurses projected to reach retirement age in the next 10 years. The increased demand for nurses, caused by the post-Francis emphasis on safe staffing, is only adding to this pressure. On top of this, the restricted supply of nurses due to constrained budgets has led to too few nurse training places being commissioned and fewer nursing posts.
This perfect storm has led to increasing dependence among some NHS trusts on nurses from the EU. Currently EU nurses make up 4.5% of the total nursing workforce in England. This may not sound like a lot but this is up from just over 1% in 2009, highlighting a growing reliance on EU nurses in recent years. This total workforce figure also masks geographical differences, with some trusts in London and the South East of England being more dependent on EU nurses than trusts in other parts of England. EU nurses make up around 15-20% of all nurses in some trusts.
To compound these challenges, the IES research finds that some of these same NHS trusts are also vulnerable to higher-than-average growth in the over-85s, who are most likely to make intensive use of healthcare resources. Milton Keynes University Hospital NHS Foundation Trust, Burton Hospitals NHS Foundation Trust and Wrightington, Wigan and Leigh NHS Trust all face very rapid population growth amongst the over-85s and have above-average employment of EU nurses, leaving them particularly vulnerable to nursing shortages following Brexit.
The IES highlights one final point for sober consideration: their research actually underestimates the impact of future nursing shortages in England, and this point has been driven home by the recent funding crisis in social care. The IES data covers the NHS nursing workforce in England only, and does not take into account the additional demand for nurses from the social care sector and private sector - both of which are equally, if not more reliant on nurses and which face higher rates of turnover.
NHS workforce planners need to act now to reduce the impact of 'worse case' scenarios, post Brexit. Even if the worst case does not materialise, this research reveals enough about how difficult things might get to warrant serious investment in our nursing workforce to ensure we can meet future demand.
Related