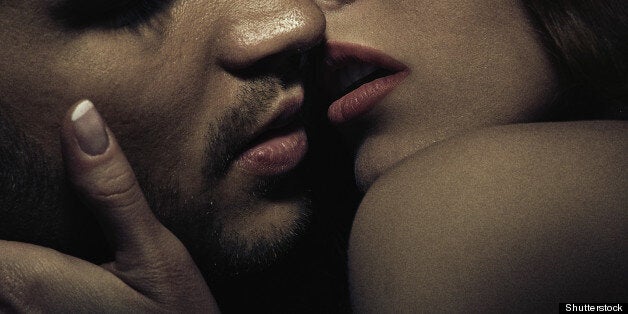 The government are demonizing porn again. Rather than leaving it to parents and schools to create some bizarre moral narrative about the internet being a place of heinous danger and incurable disease, ISPs in the UK will be regulated with porn filters by 2014. In an aim to tackle "the sexualisation and commercialisation of childhood", Conservative advisor Claire Perry is pressing for internet censorship via pre-ticked filters for a default pornless world wide web.
The idea is to implement a safeguarded internet experience where porn enthusiasts will have to call their service provider to opt out. So ideally, a walk on the web will permanently look something like this. In a clear plot to cater to irresponsible parents and orchestrate the internet into a pussyless paradise, Perry spoke of the additional features; time-limited deactivation and e-mail updates when settings have been changed: "We will have 'automatic' put on, so if you turn the filter off at 9pm, it turns on again at 7am."
The internet essentially belongs to no one, and so by default, belongs to everyone. We are responsible for its output, the billions of webpages included, and in this society the ruling class is porn. You can try to cap it, but it'll come back stronger like a 300+ gangbang. The problem isn't porn exclusively, but rather conflating erotica with children in points regarding child sexual abuse and early exposure. Not appearing to separate the distinct and many stratas of porn, David Cameron and Perry are one hundred percent behind ISPs offering filtering technology as standard. In what has been described as a "moral wasteland". The fear is clear - save our kids from being tainted and corrupted by the tameless beast that is the internet. But let's look at the facts.
The porn industry is fully aware of propriety and what is NSFW, or home or children. For this reason, age tests on triple X sites and PC security software already come equipped to tackle this problem. Programs are at the ready enabling parents to block sites that mention a single derogatory 'fuck'. Where these are viewed as ineffective is a lie that lazy parents blaming society and Big Brother for their problem-child should stop perpetuating. Perry noted at the eForum on 14 June that parents were complacent about online pornography, with a mere four in 10 using filtering at home.
"Let's not forget, every inch of the internet isn't bursting with ads about dick enhancement and cartoon crossover porn"
Does that mean internet explorers should have their wanking fate pre-determined? In defence of porn providers, it's not them, it's traditionalists and censorship goons that manifest things into scapegoats when there is no profound threat. Classically, the government are forcing people into a situation before we've even had time to think about the issue. Let's not forget, every inch of the internet isn't bursting with ads about dick enhancement and cartoon crossover porn. That's in the piracy ghetto, where digital STIs are rife and you can catch some webcam prologue porn. Targeted ads are a reflection of your moral compass, and it looks like your online history is telling your kid you like bukkake.
Forcing every internet user into a limited child-friendly 'utopia' is not only an exaggerated response, but coddling to the point to be unrealistic. Men may bash their bishop openly, drugs will be explored and, hey, I might decide to become the best degenerate you've ever met. Corruption is everywhere - capping every 'sex', 'breast' and 'penis' is futile, particularly if you can't gauge the mind of a kid with strong research skills. In this context, privatising internet access is being fronted as progressive and thorough, when really, it's problematic and inherently pointless. Considering who's imposing this, it's possible the porno line is drawn at images of Christina Hendricks' well arranged cleavage. These are relatively mild fuckeries in the grander scope of things. I don't want to exist in a web overpopulated with Neopets, toggled font and pixelated pum pum. I pre-opt out; show me the titties.