Most football fans are completely opposed to domestic violence. However, following the last World Cup there was increased reporting of domestic violence following games. Football doesn't cause domestic violence, but there are factors associated with big tournaments, such as an increase in alcohol consumption and an increase in tension, that can mean that existing domestic violence becomes more frequent and severe.
Women's Aid thinks that rather than looking to place blame on football, it makes much more sense to harness the incredible power of the football community to try and reduce the level of domestic violence in society. That's why Women's Aid is launching our new Football United Against Domestic Violence campaign, alongside the FA, the Premier League, BT Sport, the Minister of State, and the Association of Chief Police Officers. Through the campaign we'll be working with clubs, national footballing bodies, the media, the police, players and fans to send a clear message that domestic violence is always unacceptable. We also aim to call out the sexist behaviour that can underpin violence towards women and girls, many of whom will experience domestic violence at some point in their lifetime.
We are asking the footballing community to join with us to make a positive difference now to raise awareness and reduce the amount of domestic violence in the future.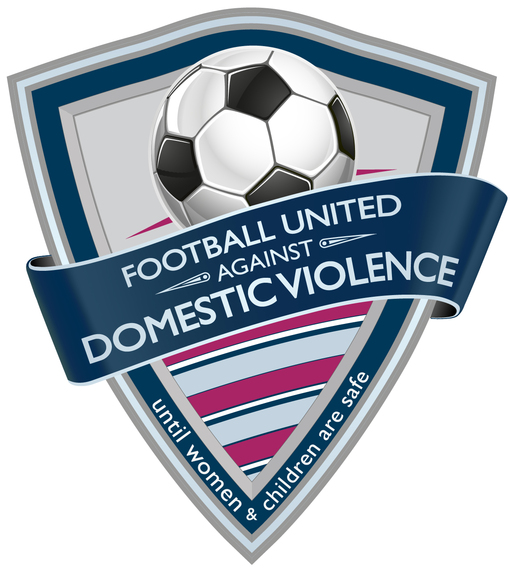 For football fans, this is a campaign which offers you and your club the opportunity to send a clear message to those who bully, intimate and abuse their partners. You can stand with us to show that you won't tolerate domestic violence, and you'll work with us to support and protect the women and children in our communities who are most vulnerable.
We'll be working with clubs at every level to help them send the message that the team doesn't tolerate domestic violence, to reach out to fans and the community and help people who might be experiencing domestic violence, and to help us educate young people so they can have healthy, happy relationships in the future.
Football is too often seen as a problem, something which provokes violence, drunkenness, and irresponsible behaviour. Women's Aid knows that actually football is one of the greatest uniting forces in this country, and it has enormous power to bring people together and tackle problems. We hope everyone who loves the beautiful game will support Football United, and help kick domestic violence out of football and out of the country starting with this World Cup.