A child's ability to surprise never ceases to amaze me. As a Mum of two young girls, I guess I'm stating the obvious. But I don't think you have to be a parent - merely a human being - to acknowledge how babies, children and young people, have perfected the knack of astounding and horrifying us 'grown ups'. They delight and they entertain, they fill us with a love we never thought possible, a joy so vast, and pride immense. Yet in the flick of a switch they can raise frustration so great we might burst, deliver guilt deeper than the darkest ravine, fear, impatience, and at times, utter desperation. And on top of that, they force us to repeatedly reflect on our own behaviours and emotions resulting in, yes, yet more surprise and bewilderment.
I consider myself lucky to be raising my girls in a generation where we are encouraged to talk about the difficulties of parenting, to share the tough days as well as the momentous and jubilant times beyond our partners and the family home. We form our allies during or pre-pregnancy and huddle in our NCT groups around steaming coffees and snoozing babies, sharing the highs and lows of childbirth and breastfeeding, a first tooth, the success - or lack of it - when weaning. Later, we sit on dusty community hall floors, grabbing a moment of conversation between verses of 'this little duck went swimming one day', sharing a disturbed night, a difficult phase, another uneaten meal, celebrating a first wee on the potty, first steps, first words. I cherish my memories of those early days with our girls and my support network of fantastic friends; some at the same stage of the parenting journey, and those outside it who provided a welcome distraction at times too.
Our girls are older now, yet a day doesn't pass when I am overjoyed and challenged, sometimes overwhelmed, by the surprises they throw at us. And whilst I know that this is what parenting is all about, I still find myself utterly unprepared for the occasional curveball that they deliver.
Through no fault of their own, my children have forced a little uncomfortable contemplation about the fact that I'm an only child recently. You probably know about the stigma attached to only children. Apparently we're selfish, spoiled brats. We're lacking in social and emotional intelligence because we were overprotected during our upbringing. We're basically disadvantaged from the word go, and having the label of 'Only Child Syndrome' stuck to us to explain any undesired behaviours does little to dispel the negative press.
Yes, it might have been nice to have a brother or sister to hang out with during school holidays and to confide in during the troublesome times of my Mum's illness. Watching our girls grow together, sharing their achievements, roaring with laughter at their private jokes, wailing and quarrelling before cuddling and doing it all again is unquestionably beautiful, but it doesn't prompt a deep rooted longing in me for a sibling or for my missed childhood experiences. If the truth be told, it isn't something I've spent a great of time ruminating over the years. But during the long hot days of these summer holidays when the girls have been thrown together for weeks on end, when they've been forced to share their space, their toys, and the highs or lows of their moods, it has dawned on me that it's something I never experienced and it has made me wonder: What am I not doing that I should be doing because I am parenting siblings and I wasn't one? Am I too swift to intervene when a conflict arises? Am I too overprotective? Or do I give them too much space? Do they both feel loved equally? Does being an only child compromise my ability to be a good parent?
Watching them play together - best friends, greatest foes, and best friends again - it suddenly occurs to me. Yes, of course, they're sisters, they're siblings, they're not only children. But like an only child, they are both individual. They have individual characters and individual needs. They each respond to different parenting strategies and require different levels of intervention, and yesterday will be different to today, and today may be different to tomorrow, as they grow and tread their own paths and thrive in their own, individual ways.
I may be an only child. There may be a lot of bad press about only children. But try as I might, I can't seem to find much to support the fact that 'only children make bad parents'.
So I'm going to stop fretting about it and get back to mothering my girls: sisters, siblings, with their own individual and changing needs and many a surprise up their sleeves. After all, they don't care that I'm an only child. They only care that I'm their Mum.
Thank you very much for reading!
If you enjoyed this, why not head over to Amazon and check out my children's book: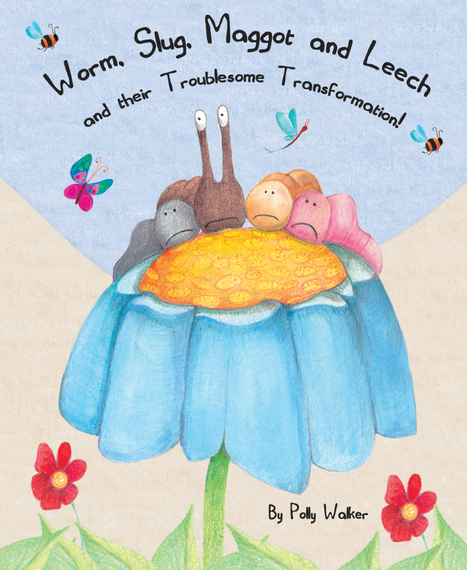 You can also check out my book news and latest artworks at: