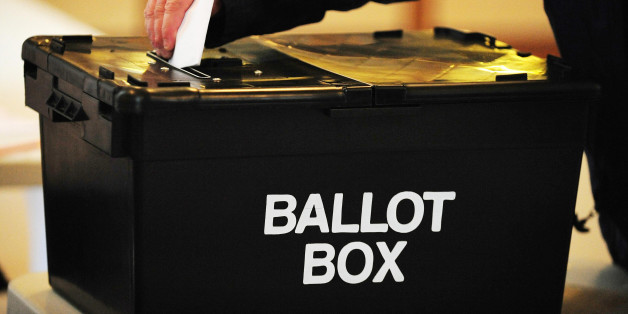 Rui Vieira/PA Wire
Since its publication, pundits have been pouring over the Labour manifesto with usual noises about what adds up or not and how far the party has moved to the left or otherwise. However, they have so far missed a major development which could have a lasting influence on British politics. That is the transparency of the manifesto, which is so essential for empowering citizens.
Labour manifesto is more transparent and detailed than anything published by any political party ever before. It has set a new benchmark and now challenges other political parties to rise to it. Millions of sceptical people do not register to vote or cast their vote because they don't trust politicians. Transparency could be the first step towards building confidence in the political system. Armed with information, people can question politicians, their claims, calculations and promises, and also hold them to account for broken promises.
So how has Labour embraced transparency? Its manifesto is in three parts. The centrepiece is the 124 page main manifesto with explanations of each proposed policy. The second and the most innovative part is the 8 page booklet showing financial details of each item of proposed expenditure and revenue. There are plenty of footnotes and information to show how the data was obtained, used or modelled to generate the financial numbers. For example, for its calculations Labour used government generated data to estimate revenue from corporation tax and income tax. The modelling for its Robin Hood tax was carried out by a former JP Morgan executive. The third part is a 10 page booklet "Tax Transparency and Enforcement Programme" which lists how the party will shackle tax avoidance and the savings that it hopes to generate.
Transparency does not fall out of thin air. It has be part of the value system of the leaders of political parties. They have to believe in it and not be afraid of scrutiny and dialogue. It would have been easy enough for the Labour leadership to be less transparent as it had to produce its manifesto within a very short period and with considerably lower financial resources that the Conservative Party. As Labour leader Jeremy Corbyn explained, the Party relied on volunteers, academics, NGOs, trade unions and other to help it to refine ideas, build financial models, spreadsheets, check/revise texts and liaise with key stakeholders. Despite the challenges to organise and co-ordinate the processes, Labour did not follow the minimalist route.
Sceptics may argue that to some extent, detailed transparency may well have been enforced on Labour because most of the media is hostile and would have crucified Labour for failure to publish full costing of its expenditure and revenues. That may well be so, but politicians can mediate such challenges. Labour chose to communicate directly with the masses by placing all three documents on its website.
A meaningful transformation of political debate also requires responsible behaviour from the press, but there is little transparency about what it reports and how it reports. Many of the popular newspapers routinely consign Labour Party and its leader to negative spaces. They have said little about the transparency turn in politics. Their so-called 'balanced approach' leaves a lot to be desired. A couple of examples would help to illustrate the issues. On 14th May, in a Conservative Party press release Prime Minister Theresa May promised to "fix the broken housing market" but the press release provided no financial details. In subsequent media interviews ministers were able to grab some financial numbers, but there was no media outrage about the absence of financial details from the initial announcement. It is extremely unlikely that the same newshounds would have permitted Labour to announce a housing programme without any financial details. Why the different standards?
On 7th May, the Prime Minister promised to "increase mental health funding by £1.4 billion". This was dutifully reported by the BBC and others, but without any acknowledgement that the announcement was remarkably similar to what the government had announced in January 2016 and January 2017. Hardly any major news outlet questioned the financial estimates and a few clicks on Google would have shown them that old news may well have been recycled. Why the silence? Perhaps, it is more about conscious and unconscious ideological enrolment and alignment. If so, where does that leave the future of any informed democratic debate?
A vigorous democracy requires transparency and accountability not only of political parties and political programmes, but also how the media intervenes to shape the debates. It would be interesting if during the current election campaign someone could follow the editor of a leading newspaper and then report how each item of commentary and analysis was constructed. It would be illuminating to see the biases and values that go into putting a particular slant on news items.