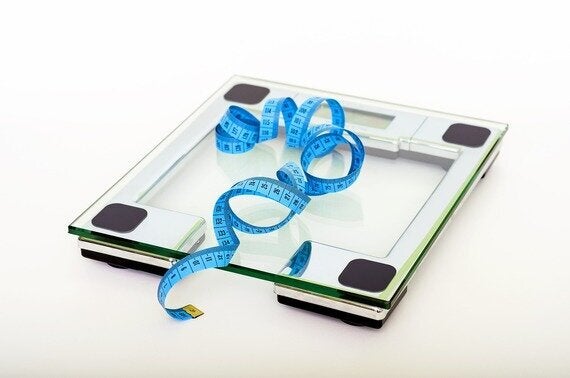 As I write this blog, a debate is raging about how to overcome a very modern problem; the harm obesity is causing to our children and to society.
And we also know that that those very overweight children are more likely to become overweight adults who go on to face serious illness because of it.
It's not just the human cost - the NHS is spending billions of pounds every year dealing with diseases that could have been prevented.
But despite these very real warnings, not everyone agrees on what to do.
Some say the world's governments aren't doing enough - others think the authorities should just let people make their own health choices.
It would be all too easy to say "this is too complicated" - but I want to tell you about practical action beginning right now.
We CAN make food healthier
Do you remember what bread tasted like in 2006? I'm sure you haven't given this much thought, so I'll pose you another question: Did you know that 10 years ago your loaf of bread contained about 40% more salt than it does today?
Eating lots of salt can cause high blood pressure increasing your risk of heart disease or stroke so the Government worked with the food industry to reduce levels in the everyday foods we eat.
As a result we now all have less of it (we've seen the amount of salt we eat fall by around 11%).
Did you notice a difference? Probably not? And you're not alone - people generally didn't because those changes were made gradually.
Back to the present and we're now working to do the same with sugar, which will make your food healthier and help in the fight against childhood obesity.
It starts with sugar
Our children are consuming three times the recommended daily amount of sugar, which increases the risk of them having too many calories - a cause of weight gain.
So PHE is now leading a programme to work in partnership with the food industry and remove 20% of the sugar from some food and drink by 2020.
The programme will begin with the nine food categories that actually contribute the most to children's sugar intake (this is important - it's not just about foods specifically made for and marketed to children, but all foods within each category).
These are cakes, biscuits, puddings, ice cream, confectionery, morning goods - such as croissants and muffins - yoghurts, breakfast cereals and sweet spreads.
And there will be further work to reduce salt levels in foods and from next year a parallel focus on calories, and possibly later saturated fat depending on the forthcoming advice of independent experts.
This isn't about trying to make food suddenly less appealing, as I mentioned before the work to reduce salt was a gradual process carried out over many years.
All of the food industry must be involved
It's great to hear that some businesses are already working to reduce sugar in their products and over the coming months Public Health England will be speaking to them in more detail to look at the action taken so far and their future plans to make food healthier.
The big businesses that make or sell food will be crucial but there must be a level playing field so the places we go to when we eat out - including cafés, coffee shops, takeaways and restaurants - are also included.
This is vital because getting a takeaway and eating out is now becoming the norm rather than an occasional treat.
There's no magic bullet
No single project or initiative can beat obesity and this programme is just one part of the Government's Childhood Obesity Plan.
Public Health England's work on making food healthier will run alongside the recently announced soft drinks industry levy, sometimes nicknamed the "sugar tax".
As well as these national plans, local councils can be part of the journey too, for example by buying in, serving and selling healthier food.
And of course, we can't forget the decisions we make every day about our own health and what our families eat so the Change for Life and One You campaigns offer tips and advice and the Eatwell Guide explains what a healthy and balanced diet looks like.
This is trusted, evidence based advice.
My vision for the future
In 2016 we can look back and reflect on the progress made with salt.
Wouldn't it be an incredible achievement if in 10 years' time we look back at 2016 and say that we started to make another real change?
I believe we can substantially reduce the amount of sugar in the food we all enjoy by changing the recipe over time, looking at portion size or through businesses incentivising us all to buy healthier options such as those that are lower in sugar.
And as individuals we must become more aware of how important our diet is in maintaining a healthy weight.
The debate will rumble on, and whether we are campaigners or commentators, health leaders or doctors and of course parents and the public at large, we all have a role to play.
Above everything, it's our children who must benefit from the work starting now, in 2016.
Related