Climate change remains one of the biggest threats to transforming Africa from a continent of poverty to prosperity.
Africa's attractiveness for investors has been on the rise, second only to Asia. Ethiopia, Kenya, Tanzania, Mozambique, Zambia and Cote d'Ivoire are among 22 economies in sub-Saharan Africa that are expected to grow by more than five percent this year. According to Ernst & Young, these trends are driven partly by recent economic growth and gradual diversification out of the oil and gas sectors into consumer-facing industries such as real estate, hospitality and construction. Yet the investment to ensure that all this growth is not undone as climate change tightens its grip on the continent is simply not there.
Temperature rises in Africa are predicted to rise faster and get warmer than any other continent. As mean temperatures exceed 2˚C, losses in the agricultural sector could amount to up to 7 per cent of GDP by 2100. As agriculture still employs 65 per cent of Africa's labor force and accounts for 32 per cent of gross domestic product, climate change will undeniably limit growth and may jeopardize progress to date.
The current investment climate
Between 2010 and 2050, the annual estimated cost of adaptation to climate change in sub-Saharan Africa is as much as $50 billion for the entire continent. Despite there being around US$25 billion pledged to over 50 climate funds, this is but a drop in the ocean of the amount of resources that are needed. Furthermore, Africa still only receives a small proportion of this financing: between 2003 and 2010, it has received just US$2.3 billion. Nigeria and South Africa are the only African countries that have received support for solar and wind power through the Clean Technology Fund. Just 3 per cent of the funds in the Clean Development Mechanism, that allows countries to invest in emission-reducing projects in other countries instead of making costlier adjustments in their own countries, are going to Africa.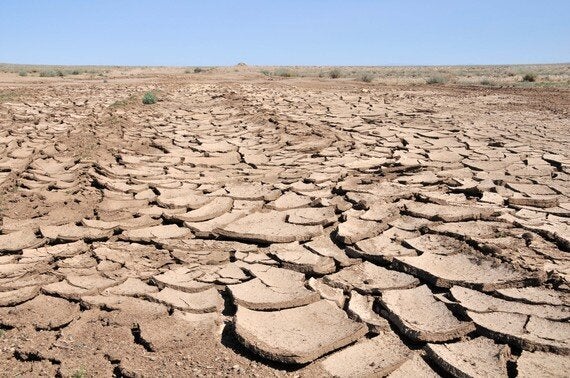 Impact investing to keep hunger, malnutrition and migration at bay
Why should investment in climate change adaptation and mitigation in Africa be prioritised? In short, it will avoid problems that would have catastrophic results on Africa's growth.
Climate change threatens to create major food shortages. By 2050 average rice, wheat and maize yields are predicted to drop by up to 14 per cent, 22 per cent and 5 per cent respectively, leading to higher prices for these staples, taking them even further from the reach of poor farming and urban households. Hunger and child malnutrition could increase by as much as 20 per cent by 2050 as a result of climate change. This will be due to lower yields, higher prices and also a high likelihood that crops will actually become less nutritious due to elevated levels of carbon dioxide. Finally, regional and national food crises could result in migration from rural to already overflowing urban areas as well as cross-border migration within Africa triggering displacement, environmental degradation and conflict. Globally, at least 32 million people were displaced by climate-related sudden-onset disasters in 2012 alone and this number is expected to rise.
These catastrophes are preventable, but the tools and technologies that smallholder farmers in Africa need in order to cope with a warming world need urgent investment.
The latest report from the Montpellier Panel "The Farms of Change," details the most impactful and cost-effective investments for climate adaptation available today.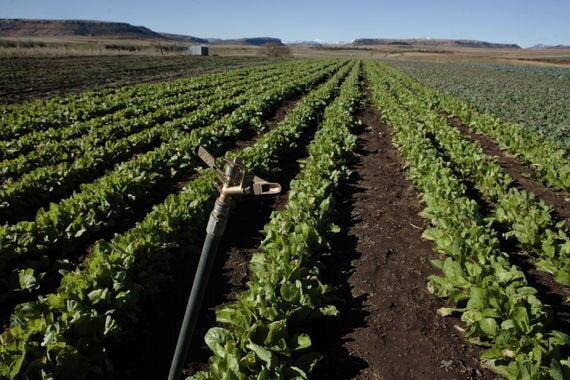 Micro-insurance, for example, aided by technological advances in satellite imagery and mobile phones, offers promise to farmers and pastoralists that may lose their crops or flock to climate stresses and shocks such as drought. ACRE, formerly known as Kilimo Salama, bundles insurance with loans for seeds, fertiliser and extension services. If rainfall amounts measured at weather stations drops below a certain level, a payout is triggered via a mobile money platform direct to the pocket of smallholders.
More cost-effective still, are adaptation programmes that also reduce agriculture's own contribution to climate change. Building stronger and healthier soils that can regenerate faster after climatic stresses and even sequester and store carbon, can be accomplished by a variety of means. These include no-till farming, manure and sludge application, improved grazing, and agroforestry. In fact, agroforestry systems can capture carbon in the range of two to four tonnes per hectare per year.
Leaders must strike before the market gets hot
First, investments need scaling up. But these investments also need to be tailored to the needs smallholder farmers. Traditionally finance is channelled through national governments, but to ensure this funding reaches smallholders, the funds should go through local government, or even go directly to the farmer. This will require a higher degree of risk tolerance.
Second, carbon markets and carbon credit programmes could also be structured to reward smallholders for reducing emissions. For example, the Kenya Agricultural Carbon Project (KACP) supports 60,000 farmers on 45,000 hectares to increase the organic matter in their soils. In January 2014 the project issued its first carbon credits for sequestering carbon in soil. The carbon credits represent a reduction of 24,788 tonnes of CO₂, equivalent to annual emissions from 5,164 vehicles. Results so far show that sustainable land management can help increase farmers' yields between 15% and 20%. Carbon is reduced and food security preserved - clearly a sound investment.
Political leadership at the forthcoming Paris climate talks is going to be crucial. Leaders have a window of opportunity to raise the necessary funds and avert these impending crises. Agriculture and farmers contribute to climate change, but they can also be part of the solution. Achieving a 2˚C future in which Africa prospers, instead of plunging back into poverty will be near impossible if countries and investors do not leverage the potential of Africa's vast agriculture sector and its millions of smallholder farmers. It's time to make the climate-smart investments now before Africa becomes too hot to handle.
Related