I got my hair chopped the other day. It didn't turn out quite as I had hoped. The experience reminded me of Very British Problems - how bloody polite we can be out loud when really we are thinking something very different. The following situations will apply to people who, like me, are not lucky enough to have found a regular, reliable hairdresser. (If you do have one and this still sounds familiar, I hate to be the one to tell you - but you should probably look elsewhere)...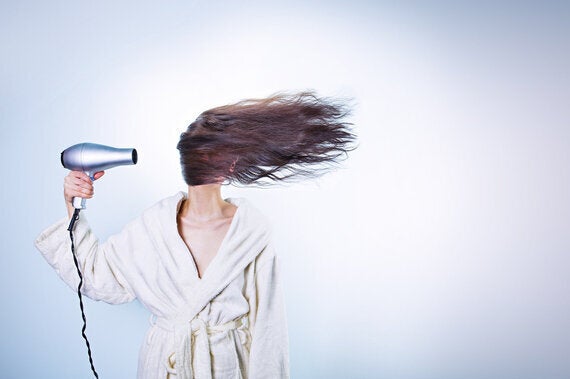 When did you last get your hair cut?
We say: "Erm, about three or four months ago, perhaps?"
We think: It was 8 months ago. Maybe more. Guilty.
Is the water temperature OK?
We say: "Yeh, it's great!"
We think: It's freezing/scorching (delete as appropriate) but I couldn't possibly tell you that.
How much would you like cut off?
We say: "Just one inch please - I'm trying to grow it." *show one inch via finger to thumb hand action*
We think: I swear the hair falling to the floor looks four inches long?
So what do you do? Are you going away anywhere this summer? Oh, isn't the weather humid?!
We say: "I do [insert job], I'm going [insert holiday destination], yes - the weather is humid."
We think: I really want to close my eyes and enjoy some quiet time.
(Note: On my last trip to the salon my hairdresser informed me that the current weather was making him feel sleepy. That's right - he was moving towards my head with a pair of scissors, feeling SLEEPY.)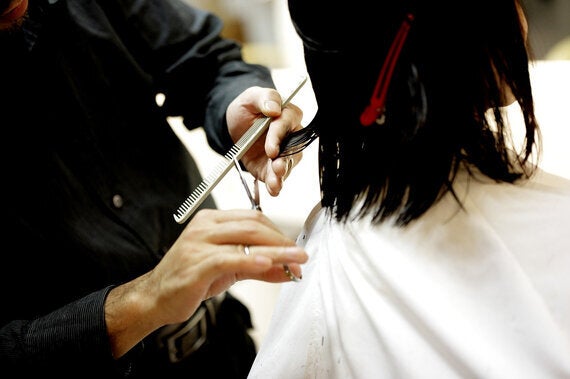 We think: Please may you allow me to move from this frozen position so that I can drink my coffee. I will have no problem grabbing that biscuit, though.
Do you ever cut your hair yourself?
We think: Yes. Regularly. With the kitchen scissors.
So, you want your hair to look like Caroline Flack's?
We say: "Definitely. Here's a photo."
We think: This will never work and I am very aware that it's going to take more than just a haircut to look like Caroline Flack.
But do we say it right there and then? Gosh, no - one of the following then happens:
- We greet everyone with an, "I know my hair is awful".
- Say, "I need to wash it and style it - you know - do it my way".
- Call the hairdressers from the comfort of our own home to say we don't like it. If we dare to return, we arrive sheepish and hoping it's quick, painless and our hair looks a whole lot better than the lopsided mop we left with earlier.
Now, if you will excuse me - I'm off to trim my fringe...