Meghan Markle is not only the actress who plays Rachel Zane in the US TV series Suits, but also the founder of her passion-driven lifestyle site, The Tig, where she shares stories and articles covering travel, food and fashion. On top of this, she is often flying to another corner of the globe to work on political and humanitarian issues such as the He for She campaign by UN Women.
Meghan is clearly a woman of many talents and one jam-packed schedule. I asked her to share some of her work highlights, inspirations and the best tips on how to cope with so many projects at once...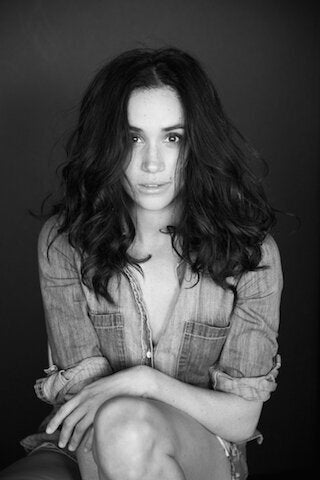 When you are filming Suits, how much influence do your fellow castmates have on ideas and advice for The Tig?
To be honest, while I sometimes overlap a bit of Suits onto The Tig, I try to keep them as two very separate entities. The Tig is such a creative release for me independent of playing Rachel on Suits, and it also affords me the opportunity to share my own thoughts and words (vs saying ones that are written for me as an actress).
What has been your personal highlight so far in regards to your work with UN Women?
It's been incredibly gratifying to be involved with such a high profile organization that is doing such empowered work. I traveled to Rwanda in January to meet with female parliamentarians and to speak with women at the grassroots level of leadership at a refugee camp outside of Kigali. I gave a speech for International Womens Day where Ban Ki Moon stood up and shook my hand afterwards - these are moments where I just had to pinch myself and recognize how amazing your life can feel when you are doing purpose driven work.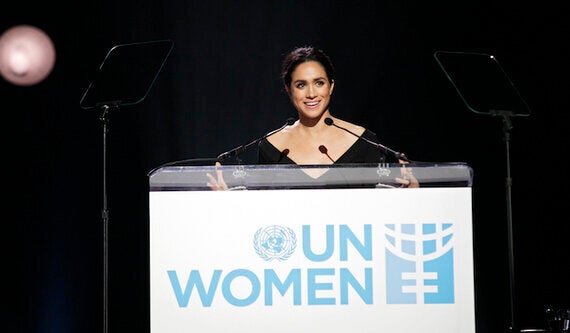 [Watch Meghan's speech at UN Women 2015 here]
As someone who has a schedule filled with acting, writing and humanitarian work, what are your top tips on handling multiple projects at once?
There will always be a reason as to why you can't make it work, or why there isn't enough time, but at the end of the day if they are passion projects then you find the time to make them work. I do much of my writing for The Tig in my trailer between scenes of Suits; I memorize my lines for Suits when on flights either to do press or to do work with the UN.
You juggle it all, and then make sure you practice self care - whether that means meditation or massage or just a nap. You have to take care of yourself so you can manage the workload of a very very full plate.
Who have been your biggest influencers and inspirations in your life up to now?
Bonnie Hammer is the head of NBC Universal and I consider her a mentor. She is an absolute force and I couldn't respect her more.
At the end of 2014, you told The Tig readers that this is the happiest you have been, both professionally and personally. What exciting things do you have planned for 2015 to continue the high?!
I think the most exciting part is that I don't entirely know! I plan as much as I can, and yes, I have some great collaborations and partnerships coming up, but love the surprises that always rear their heads. I dream pretty big, but truly had no idea my life could be this awesome. I am the luckiest girl in the world, without question!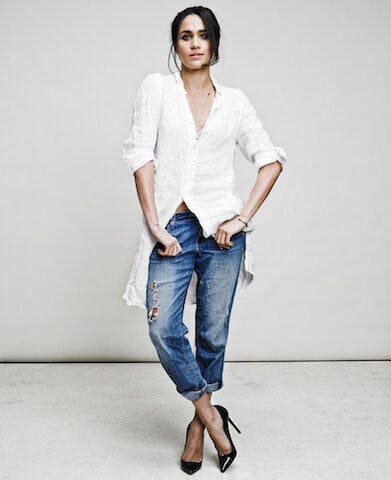 You are having a dinner party and you can invite 3 people - dead or alive. Who would you choose?
I honestly don't know - but Alice Waters would be one them since she revolutionized farm to table quintessential California cooking, and I massively respect that. Oprah would be great, so would Katherine Hepburn. But with all that said, that's my Tig brain hard at work thinking of the interviews I could do.
At the moment I would love to have a dinner party with three of my girlfriends and just drink wine and be silly. I am mighty homesick for LA so craving some easy down time with the people who know we best - that sounds pretty perfect right now.
Finally, as we know you have a passion for travel - what is your favourite place in Ensemble's home city of London and why?
This interview was first published on lifestyle blog, Ensemble.