When Madonna kissed Drake on stage at Coachella festival on Sunday, the internet seemed to Laugh Out Loud in unison.
Piers Morgan dubbed the scene 'Fifty Shades of Granny' while many, many others on Twitter said the whole incident was "hilarious".
Most people seemed to be laughing at the fact that - unlike the infamous kiss between Madonna and Britney Spears back at the 2003 VMAs - the snog with Drake didn't seem staged.
In fact, 28-year-old Drake looked pretty damn horrified when 56-year-old Madge finally released him from her embrace.
Which got me thinking: Would the world still think the kiss was funny if Madonna was a guy and Drake was a girl?
When John Travolta unexpectedly kissed Scarlett Johansson at The Oscars in February, the backlash against him was so bad that Johansson released a statement to say she didn't find the actor's actions "creepy".
Even so, why the public fury at Travolta, and not Madonna?
Presumably, it's because when a man kisses a woman without her permission, it's a form of sexual harassment.
But, when a woman gives a man unwanted physical attention, it's "just good banter, mate".
Imagine the outcry there would be if a hugely influential, older male thrust himself upon a younger female singer on stage.
I have no doubt that the older male would be accused of objectifying the younger woman and promoting rape culture while he was at it.
All too often, we forget that men can be objectified, just as women can.
If we are to assume that Madonna shoved her tongue down Drake's throat without his prior consent, then she reduced him to nothing more than a puppet she could manipulate in order to generate an enormous media frenzy.
As feminists, we're accustomed to calling out men for exhibiting sexist behaviour that reduces a woman's worth.
But if we truly believe in equality, we have to start questioning the way fellow women behave, too.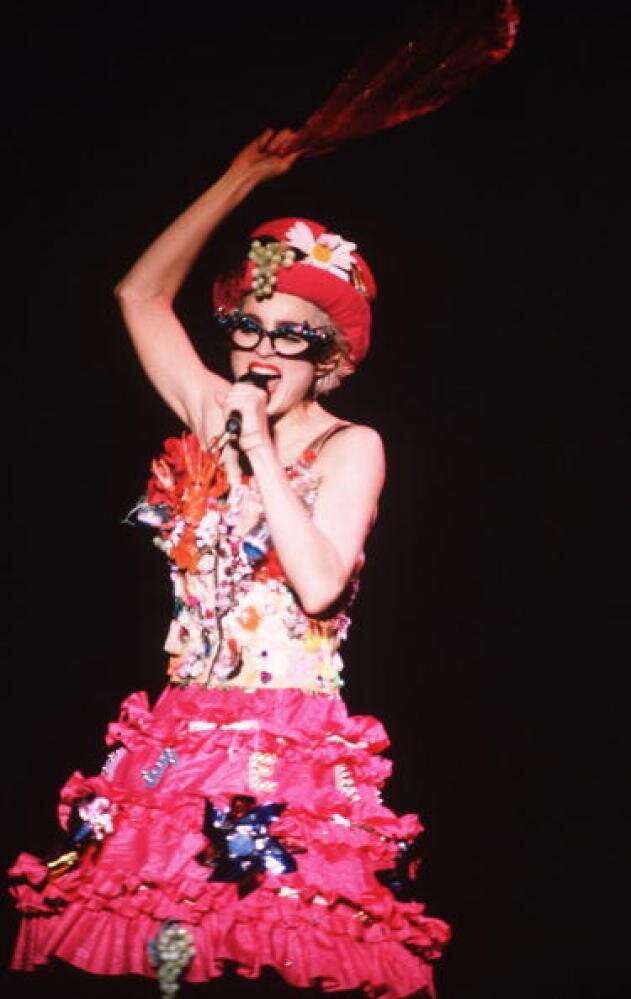 Madonna Style Evolution