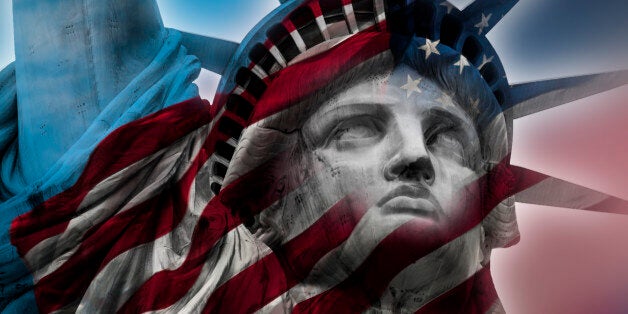 Since Donald Trump was elected President of the United States, the clock has been ticking for American 'Dreamers'. During the election campaign, Trump promised to scrap the Deferred Action for Childhood Arrivals, or DACA, and has since given mixed messages on what would happen to the hundreds of thousands of Dreamers currently protected by DACA.
The Asian American community has been quick to rally to the support of the Dreamers. Chair of the Congressional Asian Pacific American Caucus, Judy Chu, has reminded people to
"Look at how much these young people have contributed to society...It just would be a tragedy beyond compare if these young people were deported. They are the ones who can be the leaders of tomorrow and can shape America to be a better place."
The Japanese American Citizens League have also drawn many parallels between the treatment of the Dreamers and the treatment of Japanese and Japanese Americans during the Second World War. At that time, the children of Japanese immigrants were punished for the status of their parents, despite building homes, businesses and farms and contributing to both the American economy and society in general. Despite this, and the fact several Japanese had actually fought for America in the First World War, 120,000 people of Japanese ancestry were interned and their "American dreams were crushed". As the JACL have correctly pointed out
"We always say we need to learn from history. If so, why are we on the path today towards crushing the dreams of our DACA recipients? The immigrant story and their success is one that is so fundamental to the values of our country."
DACA was designed to protect undocumented immigrants who were brought into the United States as children. To be eligible under DACA, applicants had to have arrived in the US under the age of 16, have lived there since June 15, 2007, and to be under 31 when the policy started in 2012. Many of the Dreamers, having arrived in the US as children, have no knowledge of any other country, and to lose their documented status would be catastrophic.
Under DACA, applicants undergo extensive vetting to ensure they do not have criminal histories and do not pose a threat to national security. Furthermore, they have to be students or have completed military service. They have, therefore, demonstrated their desire to serve their adopted country.
"To me, it's one of the most difficult subjects I have because you have these incredible kids, in many cases, not in all cases. And some of the cases, having DACA and they're gang members and they're drug dealers, too. But you have some absolutely, incredible kids, I would say mostly. They were brought here in such a way -- it's a very -- it's a very, very tough subject."
Trump's decision to delay action on rescinding DACA for 6 months has shifted the burden onto Congress to make a decision. If no decision is made, all Dreamers will lose their protected status by March 2020, and technically this could leave them open to deportation to countries in which they have never lived. This is again similar to the case of thousands of Japanese Americans who were expatriated to Japan, despite many of them never having even visited the country of their parents' birth before.
The majority of Dreamers are law-abiding residents whose only crime was to be smuggled into the country as children - a circumstance beyond their control, much in the same way that Japanese Americans had no control over the birth country of their parents. Trump maintains that ending DACA will be resolved with "heart and compassion", but without forgetting "that young Americans have dreams too". So far as many of the Dreamers are concerned, they are Americans in that they pledge allegiance to the flag and had no idea of their undocumented status until they applied for a job, college, or a driver's licence.
Many Republicans have come out in support of DACA recipients, including Paul Ryan, speaker of the House of Representatives, and the attorney general of Tennessee, Herbert Slattery. Slattery has reviewed the cases of many Dreamers, which has led him to conclude that many of them have "outstanding accomplishments and laudable ambitions, which if achieved, will be of great benefit and service to our country". But if no agreement is reached, lives will be all but destroyed.
No one is saying immigrants who travel to the US to cause harm should be protected. However, if immigration enforcement agencies have limited resources, it makes sense to focus these resources on illegal immigrants who are against America. Former President Barack Obama believes that revoking DACA is "self-defeating - because [Dreamers] want to start new businesses, staff our labs, serve in our military, and otherwise contribute to the country we love. And it is cruel."
Dreamers may be obvious targets for outlets of anti-immigrant feeling, but they are not the greatest threat America is currently facing. Dreamers are being scapegoated solely because they are the most readily identifiable of immigrant groups, which is something Asian Americans sadly understand all too well.
Related