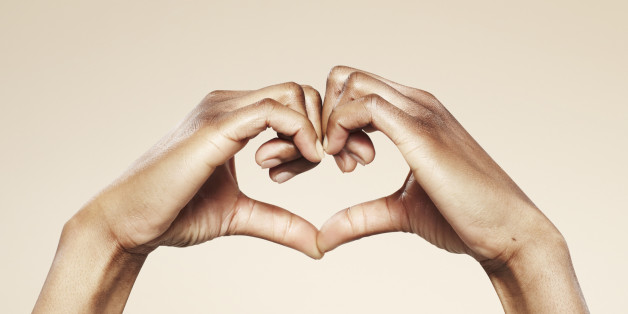 Paper Boat Creative via Getty Images
In May 2016 whilst living in Los Angeles, I started writing a story called 'The Silent Child'. A story that I believed so much, needed to be told. It centres around 'Libby' a four year old little girl who is profoundly deaf and born to hearing parents (as 90% of deaf children are).
There are many issues within the deaf community but for me, none more important than access to education for deaf children.
Due to the closure of many deaf schools in the UK deaf children are forced to attend mainstream school. I don't mind this idea, I think it's inclusive and it better prepares children for life in a hearing world. I don't mind this idea, IF that child gets the right support. IF that school is deaf aware and IF sign language is known and understood in that school so the child can communicate with their teachers and peers - but that isn't happening. Parents have to fight for any kind of support, often not even fully understanding their child's needs - as I said, 90% of deaf children are born to hearing parents who have no experience of deafness.
In 2003 the government recognised sign language as it's own language, yet 14 years later we still don't learn sign language in schools but we learn French, German, Spanish, Italian and more. So it's no surprise that deaf children are three times more likely to experience bullying, isolation and abuse or that 75% of deaf children fail to get A-C grades at G.C.S.E, despite deafness not being a learning difficulty. All of the issues above are entirely avoidable with education and the right support, yet somehow it's inherently difficult to access.
So that's my 'why' and that gave me the impetus to put pen to paper. For me film is an extremely powerful way of conveying a message to a mainstream audience.
Now I'm going to share a little bit about the filmmaking process. Firsty, I had no idea what was involved and thank god I didn't. If I'd have known what was in store before I started I'd never have done it. When I'd finished writing, myself and the director (who is also my brilliant fiance) were discussing how we were going to fund the movie, again we had no idea.
We talked about crowdfunding - which sounded particularly horrific to me. I've done my fair share of fundraising over the years and I know how difficult that can be so I could only imagine people's reaction when I was asking them to part with their hard earned cash for a MOVIE.
Before we could properly get our heads around it we found ourselves filming the pitch video. It wasn't hugely thought through and we hadn't rehearsed anything. We just agreed to speak from the heart and explain what the project was about. It was one of the most exposing things i've ever done. This thing I'd created that felt so precious to me was going to be out there for everyone to see and probably criticise - was my initial thought. I was sure that the campaign would close after 60 days with the sum total of about 200 quid which would have inevitably come from our parents. Anyway we'd got the pitch video, we'd got the story so we uploaded it to Indiegogo and we were off!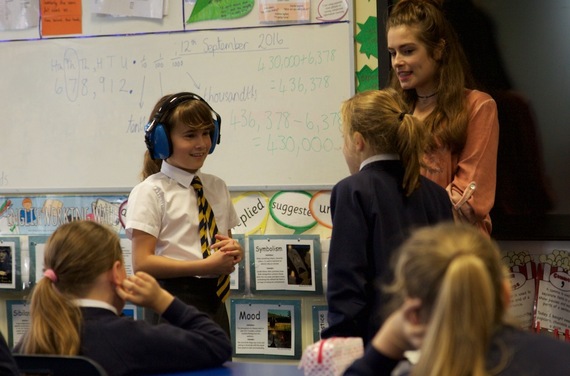 We decided to be as resourceful as possible so we hosted a deaf awareness evening at Deaflinks Staffordshire (a charity I'm very close to). We invited everyone we knew and screened a research documentary that we'd shot six months prior on deaf awareness. I talked about my personal connection with deafness and what I hoped the film would achieve. We fed and watered everyone and asked for nothing more than for people to like our Facebook page or follow us on Twitter.
Out of 80 people 75 of them did and they also went one better. That night we had our first donation of £50 from Chris's old school teacher. We were in business! For the next 60 days I could never have envisioned what happened. We received such overwhelming support.
We had letters from parents of deaf children saying the subject really touched them, deaf schools saying they were excited to see the movie, adults themselves who were once 'silent children' and they kept coming. I think the support encouraged us to be even more resourceful and so I created a deaf awareness road show that we took to primary schools across the UK, it was a fun interactive workshop designed to teach basic deaf awareness to children and teachers in exchange for a donation. Slowly but surely the balance was going up and I'm very proud to say that by the time the campaign finished we were over our target by 25%.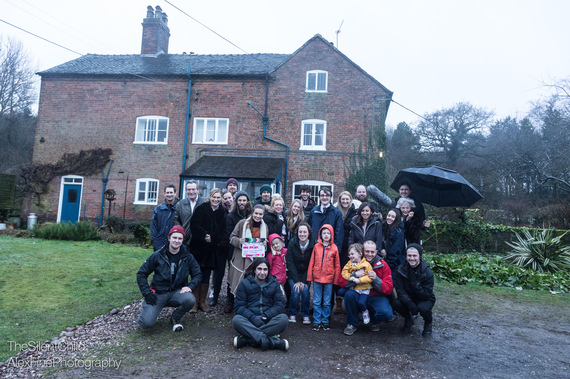 Now cue opponent number two. We needed a cast and we needed it to be right. The centre piece of the entire movie is 'Libby' a profoundly deaf four year old girl - so that's what she had to be.
Within the deaf community there is (and rightly so) a lot of frustration when it comes to casting and opportunities. Not only are roles for deaf actors few and far between but on top of that, hearing people often get cast to play deaf characters - which seems very unfair doesn't it? So that particular role was non negotiable for me. I knew it probably wasn't going to be easy but as the weeks past it seemed almost impossible. I remember Chris saying "what happens if we don't find exactly what we want", I said "then we don't have a movie".
After weeks and weeks of searching we needed to up our game so we did a nationwide search. We contacted every deaf charity and organisation that we could find and asked them to advertise. We used social media, we went on BBC news, local newspapers, radio stations did features on us, you name it we tried it.
Then on a very cold November afternoon in Central London, in walked Masie Sly. She was five years old, profoundly deaf and communicated only with sign language. She wasn't close to what we wanted, she was exactly what we wanted.
She wandered into the audition room and within 15 seconds I'd made my mind up and the rest was history.
Masie is incredibly special, she's bright, funny and above all else she's a great little actress. We hit the Euromillions when she strolled in.
Finding the rest of the cast had its challenges but mainly the aesthetic aspect - making sure the family actually looked like a family etc.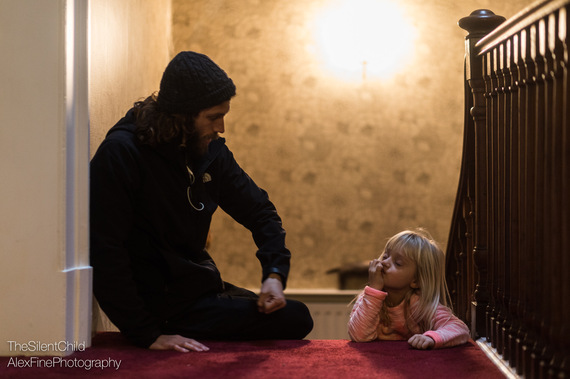 We finally came to shoot in Mid-January of this year and I can honestly say i've never felt such a sense of satisfaction.
Did it all go according to plan? No! Did we stick to the schedule? Absolutely not. But we did it!
Aside from creating something that will hopefully be thought provoking and shine a much needed light on access to education - It just feels great to have taken an idea from conception and seen it right through to the end.
Regardless of how this movie is received (and I pray that it's well) I'm incredibly proud of what we've created.