Alice Thwaite, publisher of Raconteur's Customer Loyalty report, shares pertinent insight on building a loyalty programme.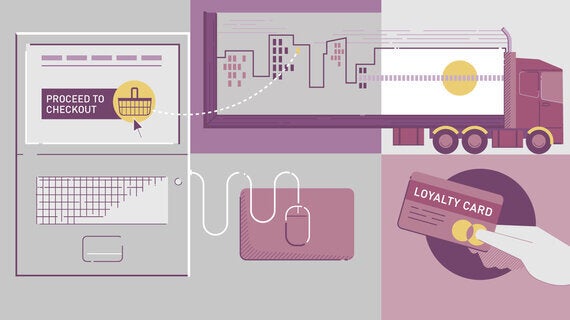 In publishing Raconteur's latest special report on Customer Loyalty for The Times on October 28, I spoke to hundreds of leading service providers, academics and journalists and went to events and book launches to better understand where businesses are going wrong and where they could improve, Given how central customer loyalty is to the bottom line for every smart company, I wanted to share five insights and action points from my research that I believe are essential to getting a customer loyalty strategy right:
1. Loyalty is a board room issue - and it had better be a coordinated one.
The probability of selling to an existing customer is 50-60 per cent higher than selling to a new customer. However, the only way you will see increased growth from your current customer base is by making customer loyalty a strategic priority. You can't have the Head of Customer Service sitting in a different office to the Head of Gift Cards, who never speaks to the CMO, who didn't realise there was still an IT Director at the firm. Get your C-suite together, define the strategy, and then roll it out across every department so that your internal processes create a great experience for those on the outside.
2. Don't waste time 'delighting' customers.
New research shows that 'delighting' your customers does not increase their loyalty to your company. 'Delighting' customers wastes a lot of your time and, therefore, a lot of your money. What customers want is for you to make their lives as easy as possible. For example, you should predict further problems the customer may have when they come to you with a request, and sort it out whilst they are on the phone. It's not rocket science, but it requires a very smooth supply chain and technology processes that will lead to loyal customers, and lower costs.
3. Data is not an overrated conversation.
If you need help with this, get it. There is a solution available for every size business in every sector out there, but gathering, understanding, and analysing your data is not optional. What you'll gain is the insight to build a successful customer loyalty strategy based on the hard facts, not what you think is happening, and not based on anecdotes.
4. Define your customer experience by tailoring it.
Experience programmes that are tailored to each customer, or each group of customers, are shown to be far more successful in achieving the ultimate goals - retention and repeat business. The Coca Cola campaign is a great example - imagine being the customer that received an individual bottle of Coke with your name on it. Think outside the box about the things that matter - simplicity and ease of use, and an experience that feels individualised and personal.
5. Make sure your customers love your brand - not your discounts.
A loyalty programme is not about having a piece of cardboard that gives you one free coffee for every ten that you buy. Think about the brands that you love and are truly loyal to. You are loyal to those brands because you like what they personify, and you associate yourself with those brand values. I'd never be loyal to the hair salon that offers 20 per cent off to first-time customers, because I'll just find another with the same discount after I've had one hair cut there. Brand loyalty is based on a combination of projecting your company's values, and creating a great customer experience. This combination should far outstrip any 'discount' doing when it comes to customer loyalty.
These action points aren't a quick fix, but I do believe they are the core pillars of the infrastructure needed to create a great customer loyalty plan for the business. Invest in quality experiences, great technologies to support smooth and coordinated customer service, and think opportunistically about your data and your strategy, and the results will speak for themselves.
Alice Thwaite is a Publishing Manager at Raconteur Media.