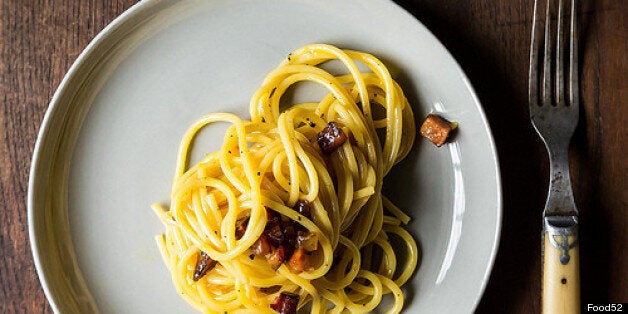 If you are still trying to find the perfect place for a getaway this summer, take a close look at Lake Como. Just a short train journey from Milan, Lake Como offers beautiful views of the Alps from lake-side villas that have all of the charm of Italy along with the elegance and order as befits a location so close to the Swiss border. As an Italian that lives and works in this idyllic region, I have created a list of my favourite activities to do while spending a summer holiday on the lake.
1. Cook your own pasta and gnocchi
Where better to learn how to cook the best of Italian food than in a villa situated next to Lake Como? Deceptively simple, you need to learn the right techniques to make your home-made pasta and gnocchi taste truly Italian.
2. Study the composers that have been inspired by the region
Lake Como has been witness to a musical history encompassing several centuries. The Romantic era was the golden age of music in Lake Como, which provided inspiration for composers like Liszt, Bellini, Rossini and Verdi.
With so many towns situated along the lake, you are sure to find the perfect place to watch the sun set over the Alps while feasting on a range of local cuisine. You can even try the fresh water fish caught in the lake that day. One of my favourite places to dine while watching the sun set is Ristorante La Vista at Albergo Milano, located in the mid-lake town of Varenna.
4. Pick up a little conversational Italian
It is certainly better to learn Italian in Italy. In the evenings after class you can try out your new Italian vocabulary and gestures in the restaurants and cafes that dot the lake shore.
5. Go for a hike in the nearby Alps
From the lake the Alps are clearly visible, creating a temptation for visitors to explore them. Find a local alpine guide to lead you through the foothills of the Swiss Alps.
6. Explore the lake's famous gardens and villas
Accompanied by a local guide, you can explore the art and luxury of Lake Como's private villas. Starting with Villa la Collina, the former summer home of German Chancellor Adenauer, and nearby Villa Carlotta you will be able to view a rich collection of neoclassical and romantic statues and paintings. At Villa Carlotta's "new garden" 800 varieties of plants are on offer and at Villa Melzi the English style garden provides spectacular views across the lake. You will also not want to miss Villa Balbianello, built in the seventeenth century by Cardinal Durini, which boasts magnificent interiors and a collection of artefacts from past polar expeditions.
7. Discover the region's churches
In Bellagio it is possible to visit San Giacomo, a romantic building with a baroque altar and fifteenth century paintings. In addition, you will find the ancient church of Santo Stefano at Lenno where you can see a crypt dating back to the Roman period. And finally, Como's own cathedral with its lace-like stone exterior and interior of museum quality art is definitely worth a visit.
8. Practice pilates at sunrise and zumba at sunset
There is no reason to halt your exercise routine while on holiday. Lakeside pilates and zumba courses are on offer and the enjoyment of these are greatly enhanced when participating in them in such a wonderful location.
Take the Lake Como ferry around the mid-lake region making time for a gelato, espresso, affogato or glass of prosecco in each of the four villages of Bellagio, Varenna, Menaggio and Cadenabbia.
10. Learn to fly a seaplane
The Lake Como flying school, Aero Club Como, is unique in Europe. Here you can learn to take off and land a plane on the water, take the first steps towards getting your pilot's licence, and fly solo.