Half of mental health disorders have their onset before age 15, and there is growing evidence that the teenage brain undergoes significant change. This time of heightened brain plasticity offers a valuable opportunity to try and foster resilience and potentially prevent the onset of mental illness.
There is promising evidence from a number of small studies that mindfulness-based techniques are well accepted by teenagers and may be beneficial in enhancing well-being and reducing stress and depressive symptoms. However, to be sure of the efficacy of mindfulness training, a definitive, randomised controlled trial is needed. Today, we are pleased to announce that we are committing £6.4 million to study the effectiveness and psychological mechanisms of mindfulness training in the largest such trial to date.
We know that there is a great public appetite for meditation techniques such as mindfulness, with apps such as HeadSpace (which has been downloaded more than 2 million times in 150 countries) and short mindfulness courses becoming increasingly popular. Methods rooted in mindfulness are said to help with a range of health problems, from insomnia and high blood pressure, through to improving responses to pain.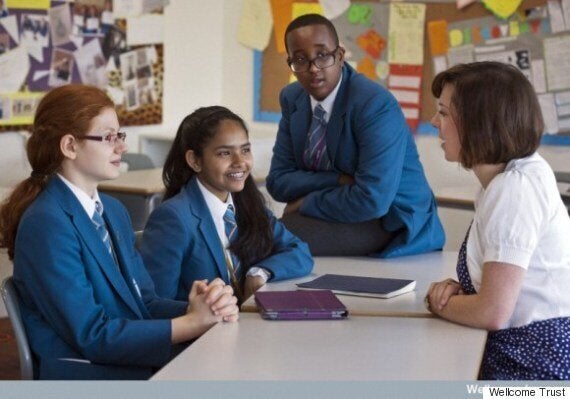 Students at UCL Academy in Swiss Cottage have been practising mindfulness as part of their school day.
Mindfulness encourages us to be more present in the moment and to become not only more aware, but also more accepting of our thoughts and bodily sensations. The human mind has a natural tendency to wander so mastering techniques that keep us in the here and now can take a while. However, learning to reduce the urge to immediately react to distracting or unpleasant thoughts and sensations has been linked to benefits for both mental and physical health.
As well as helping with general wellbeing, mindfulness can be beneficial to those with mental illness, or a history of mental illness. The National Institute of Clinical Excellence (NICE) recommends mindfulness-based cognitive therapy as a way to reduce future depressive episodes for individuals with recurrent depression. For those who are healthy, the technique can improve various aspects of cognition, such as 'working memory' (the way that we temporarily store and interrogate information) and attention.
The £6.4 million research programme, announced today, aims to answer whether mindfulness training can benefit teenagers across the full spectrum of mental health- both those who are flourishing and those who may be at some risk of developing mental illness in the future. This definitive randomised controlled trial will include more than 6000 teenagers, across 76 schools, who will receive either ten weeks of mindfulness training, or their usual personal, social, health, economic, education (PSHE) lessons. Following the period of training, students will be followed up for two years, with researchers analysing the relative effects on risk of depression, wellbeing, and anxiety, as well as peer-relationships and school performance.
Alongside the trial in schools, in a set of laboratory studies, researchers plan to examine what components of cognitive and social processing mindfulness enhances, as well as whether the training is more effective at some stages of adolescence than others.
Throughout the study, the researchers will take advice from parents, teachers and students to ensure that the programme fits within the context of UK schools, and that if shown to be of benefit it could more easily be rolled out in the future. The research will compare different ways of training large numbers of teachers to deliver the mindfulness course (e.g. through a guided online course versus face-to-face lessons) and will also examine whether teachers themselves report any benefits from learning and practicing the technique.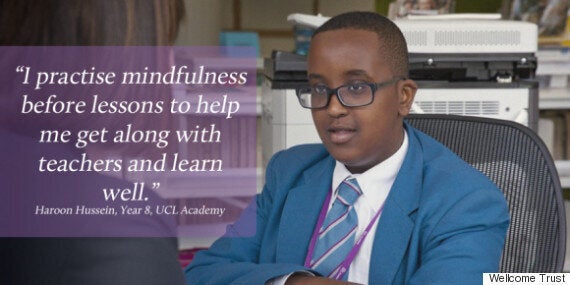 Mental illness takes a huge personal toll on the patients and families it affects, and has a vast economic cost. According to recent estimates, the cost of depression alone is £11 billion a year in the UK. Relative to this burden, mental health research receives a disproportionately low amount of research and charity funding, and within that, the majority has focused on treatment. Clearly, developing new drugs and psychological therapies and methods to deliver them at scale is important and the Wellcome Trust plays an important role in supporting such research. However, it is also crucial to fund research into prevention.
By supporting this research programme we hope that we will gather more conclusive evidence about whether mindfulness is an effective way of improving mental resilience in teenagers or not and how best and most cost-effectively it might be implemented. Although an intervention such as mindfulness may have a modest effect at the individual level its potential to shift a whole population towards greater resilience and wellbeing holds great promise.
For more information about the new study assessing the effectiveness of mindfulness in schools please visit the Wellcome Trust website.
Related