The weather, the wind and the challenge makes Portugal one of Europe's most popular golfing destinations but before you nod off, this piece isn't all about whacking a white ball around miles of perfectly clipped greens.
It takes almost three hours to fly to Lisbon from London and a further thirty minutes to reach Cascais, on the Estoril Coast.
A long weekend at The Oitavos, home to an eighteen hole championship golf course, and I find myself wanting to get my McIlroy on. I opt for a private golf lesson with the hotel's golf pro but spend quite a lot of it hitting dry earth instead of the ball, After an hour of swinging, coaxing and encouragement something resembling a swing falls into place. Result.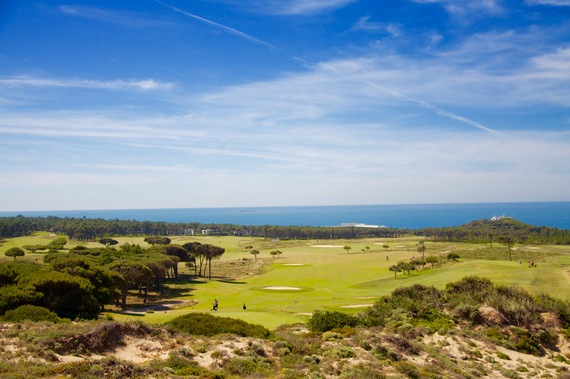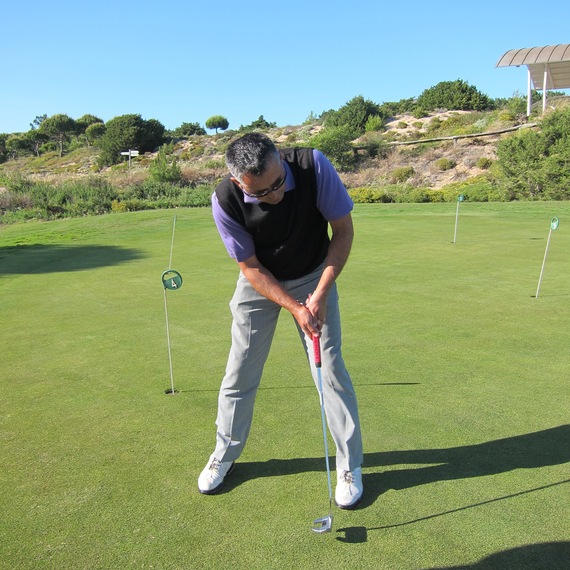 It's far from what I'd call a traditional golf hotel. All 140 rooms are suites with a huge bed, lounge, two widescreen TVs a bath-with-a-sea-view, power shower, double sinks and a loo that offers a wash and blow dry. My room was a generous 64 sq metres, and the balcony was the place to watch the sunset. Bathrobes, slippers, safe, a well-stocked minibar, completed the perfect home-from-home.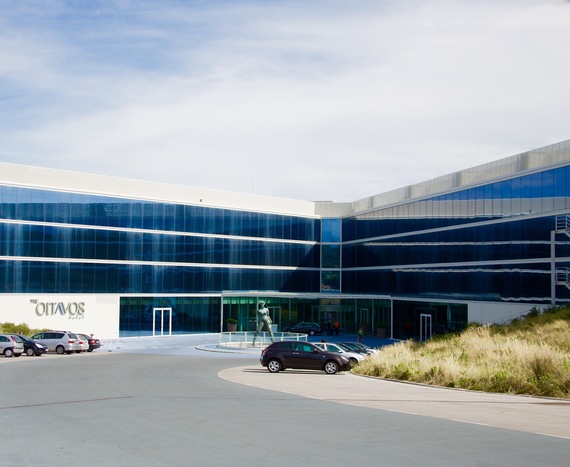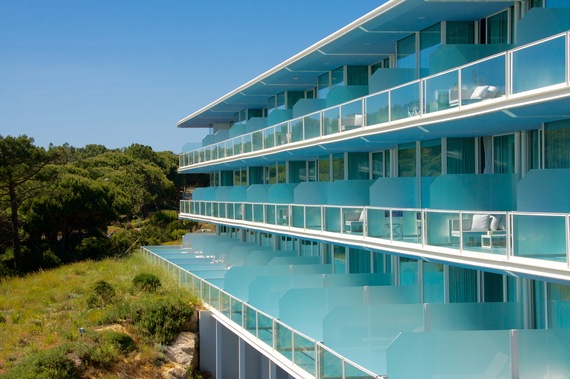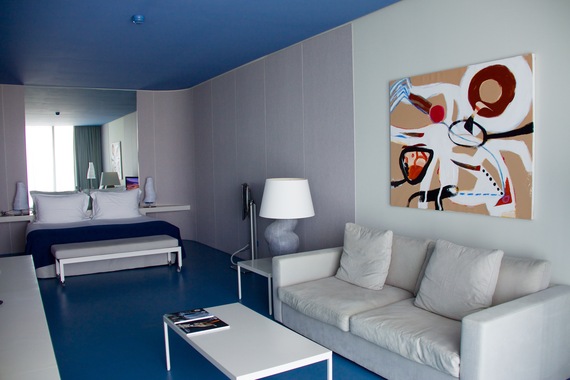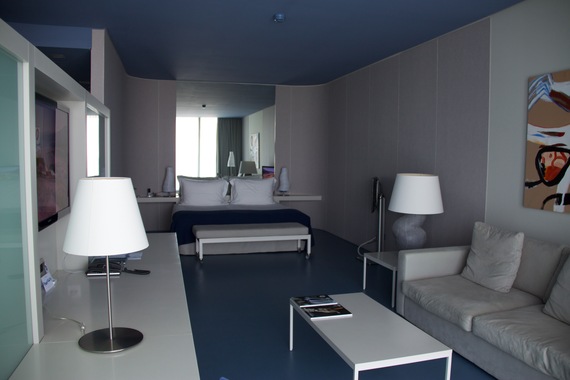 The infinity pool is the perfect spot to soak up the view and the sunshine.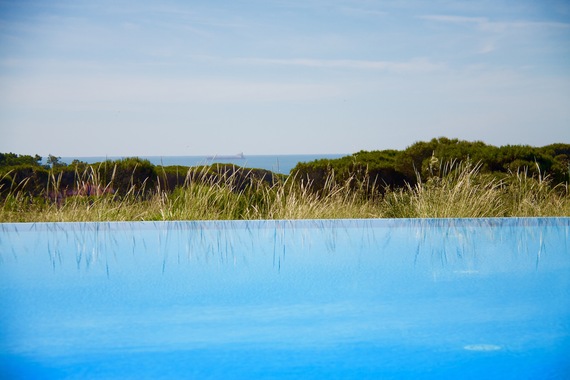 The interior's been designed to ensure the guest is always in touch with the natural surroundings. Floor-to-ceiling windows maximise natural light levels, bringing the outside, in.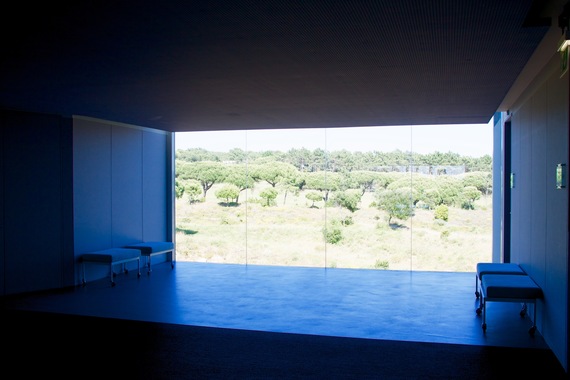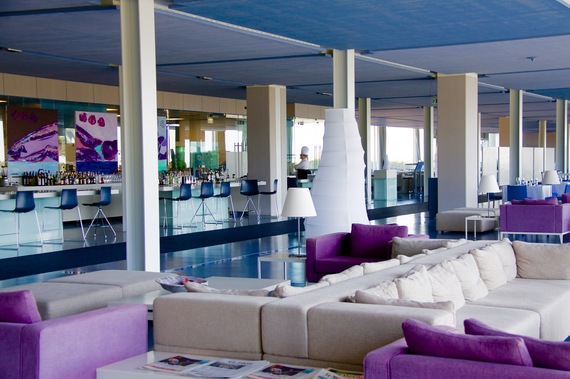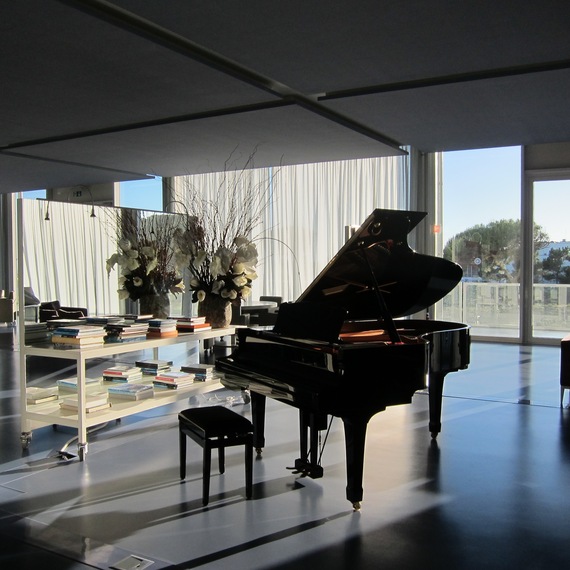 You'd be forgiven for thinking you were in a gallery, sculpture dominates and paintings from local artists hang on the walls.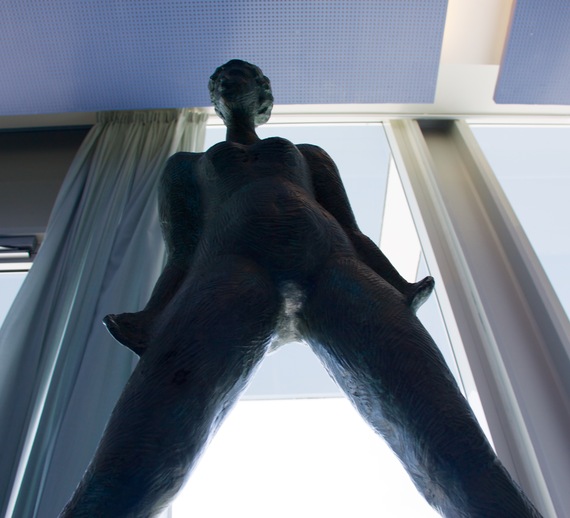 If you do fancy a change of scenery then Cascais town is only a twenty minute stroll away. This former fishing village is full of shops and restaurants, with a small beach and harbour. Lisbon is only 40 minutes away by train from here and for just over two Euros you can join the Lisboetas into the small hours.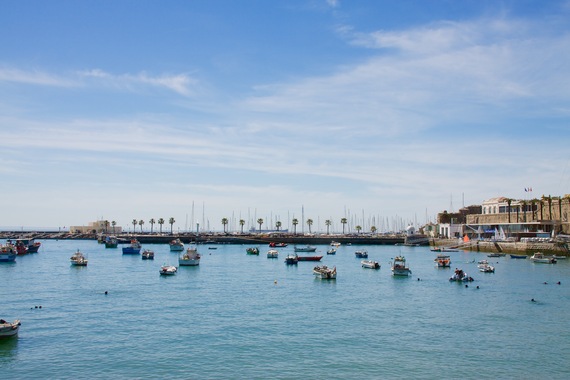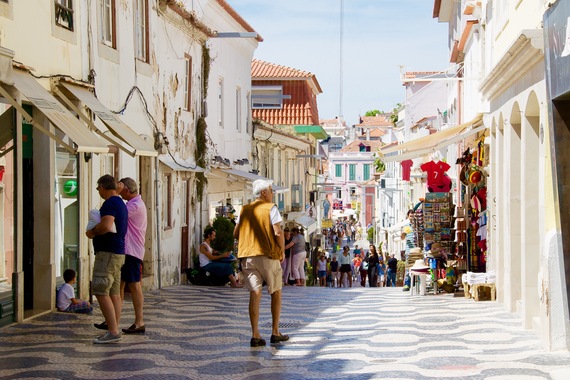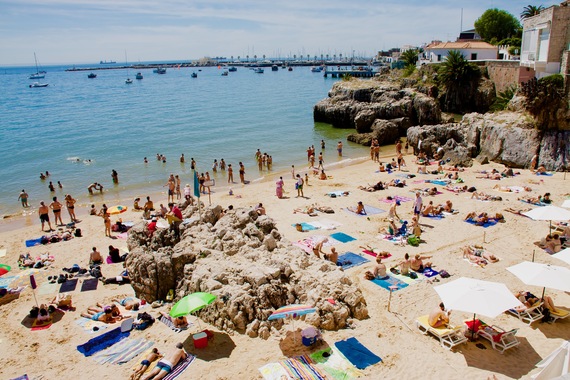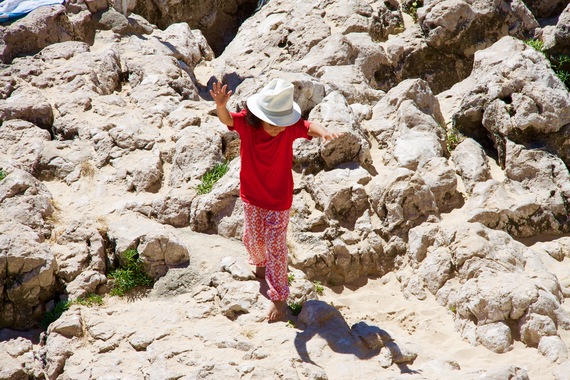 Thirty minutes in the other direction and you'll arrive in Sintra, a UNESCO World Heritage site popular with tourists. Shops sell everything from Ginja (a locally-made sour cherry liqueur) bright terracotta earthenware and the Portuguese staple, sardines, canned in brightly coloured tins.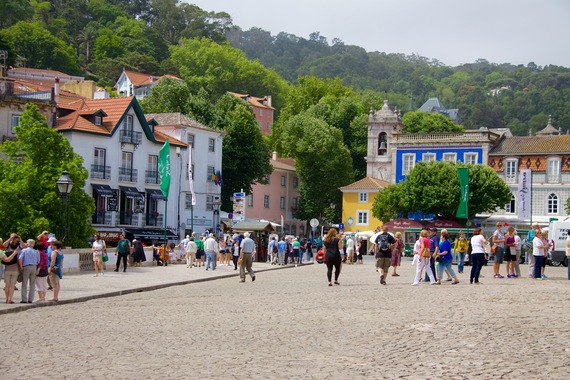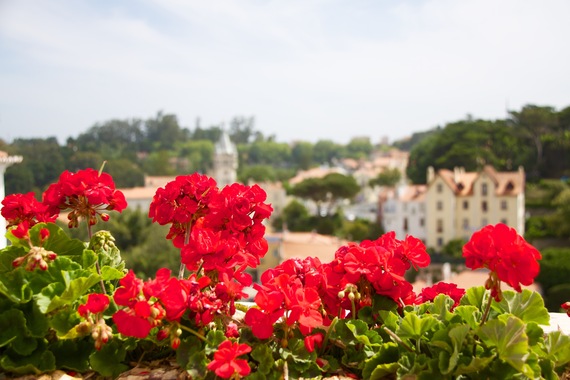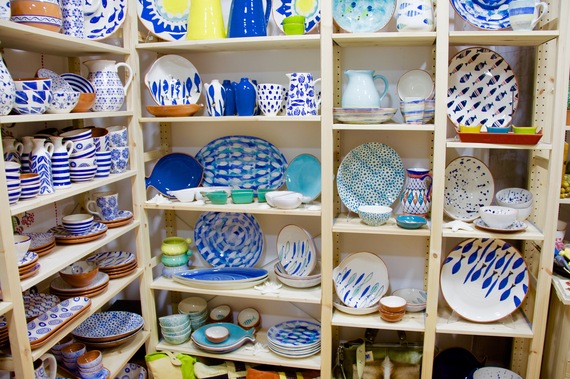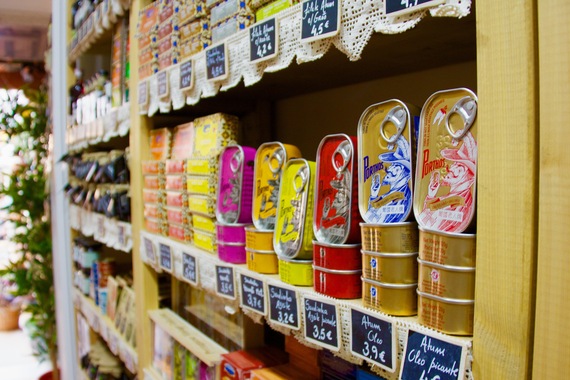 Guincho beach, is a a massive expanse of sand, it's here you can watch the experienced surfers riding the Atlantic waves but be prepared to be battered by the ferocious winds.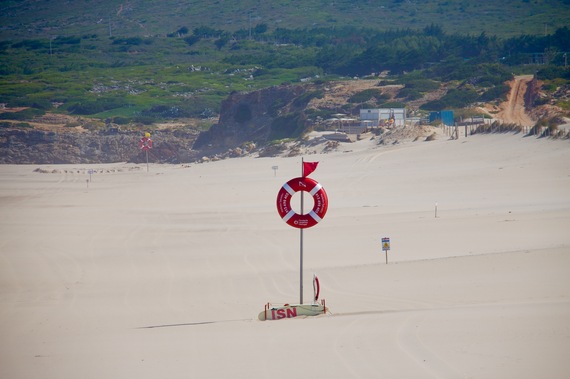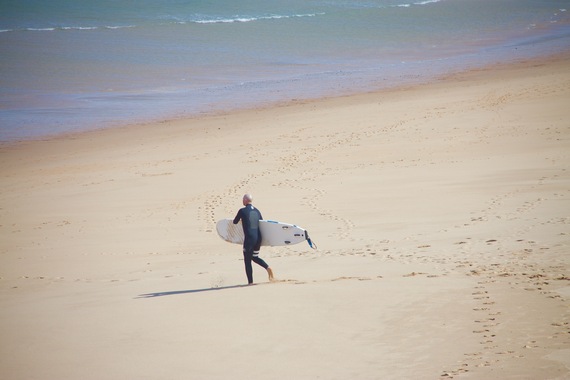 Back at the hotel there are two restaurants and the quality and choice of food is both exceptional and varied. It had to be seafood for me and some of the dishes on offer included blue lobster, ceviche and red snapper. All dishes are created using the finest and freshest local products and ingredients. Both the red and white wine from the owner's vineyard are a must-try.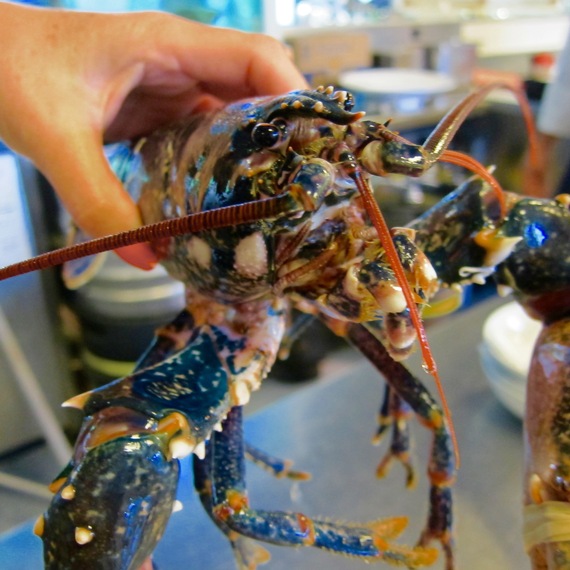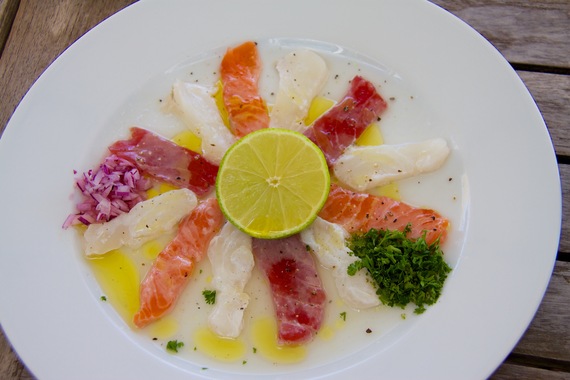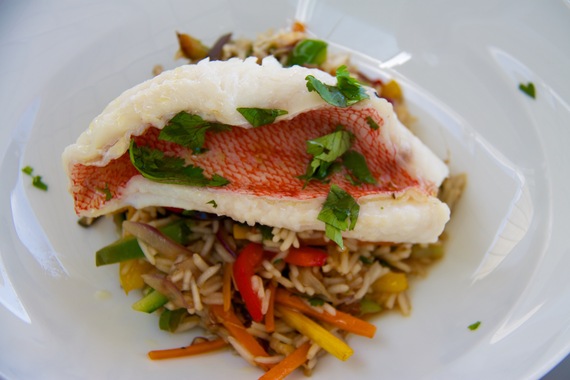 Whenever, or wherever you eat make room for the gargantuan Breakfast buffet where the hard-core golfers can be found carb-loading, although it's fair to say there's enough variety to satisfy the faddiest eater.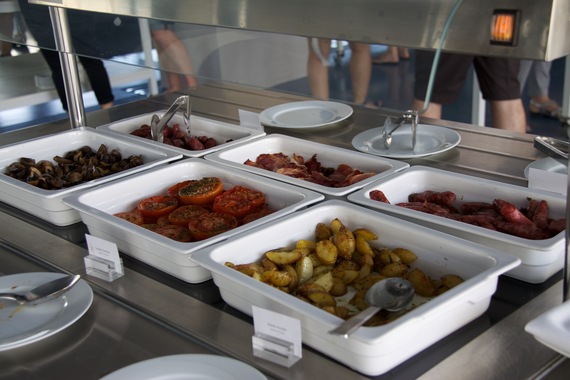 You won't be able to resist the Portuguese egg tart known locally as Pastéis de Nata, made daily by the talented pastry chef.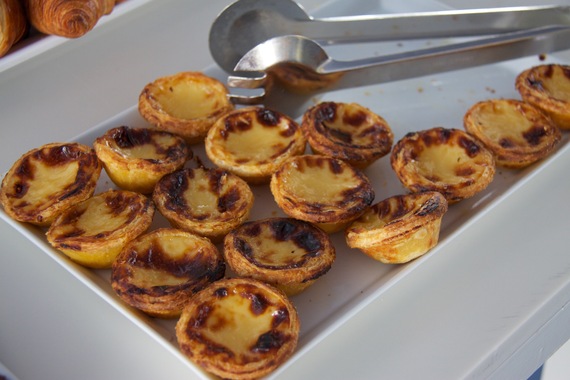 There's a Balneotherapy Area where you can use the jet pool, filled with heated sea water, a sauna, Turkish bath and Jacuzzi along with an ice shower and fountain. There are plenty of treatments on offer and my body scrub treatment left me feeling sparkling and new. There's also a gym with decent equipment.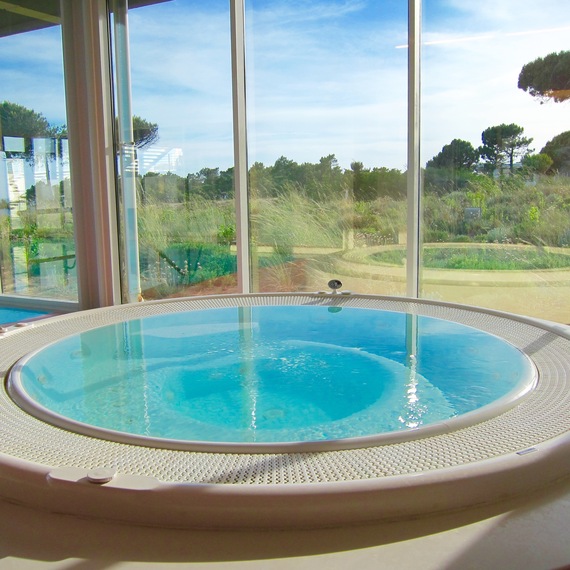 This area of Portugal will appeal to those who love sport and relaxation in equal measure and The Oitavas is the perfect base. Stay all day, leave and return to the peace and tranquility and the odd spa treatment or three.
Photographs by Rebecca Williams