Whether you're watching Made in Chelsea, following Jamie Laing or maybe just have a bit of a sweet tooth - you've probably heard of the brand known as Candy Kittens. Setting out to be the modern-day Willy Wonka, Jamie and his team have set up this fashionable confectionery company to make candy cool again, and it seems they're doing a pretty good job so far. Based in the very trendy Kings Road in Chelsea, they've popped up for Summer, so I couldn't resist the chance to head down to meet the man himself for a spot of Breakfast.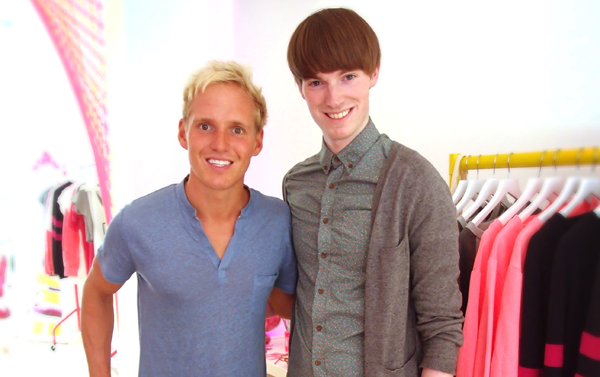 Meeting Jamie was great, as his sheer enthusiasm for the brand shone through and he certainly proved to be the perfect front man for 21st Century candy. Speaking to him, over a spread of bacon butties and smoothie shots, we spoke of BAFTAs, t-shirts and his next big thing - gummy sweets. Now my being here isn't purely co-incidental, as I have rather excitingly been paired up with the brand recently through the help of social media. Thanks to the support of their fans, I've designed one of the first limited edition tee's for the company, which is quite literally a kitten made from candy.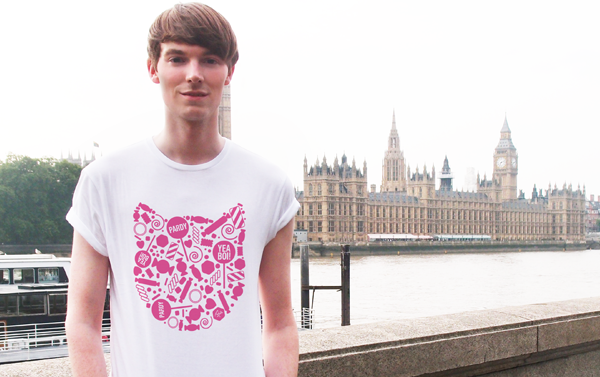 It's now available online, and apparently doing really well, so it was great to meet the boss and hear that he loved the design too. The King's Road pop-up, where we met, was stocked with a range of confectionery, fashion and some very tempting totes. But it was the English infused gummies that were on Jamie's lips. With flavours such as Eton Mess, he has been developing these for some time and beamed with excitement, as these were exactly what he had envisioned when setting up this company in the beginning. Made in Britain, he reinforced his view of having a quality product, so glad to have taken time on the launch and ending up with a product he was truly happy with.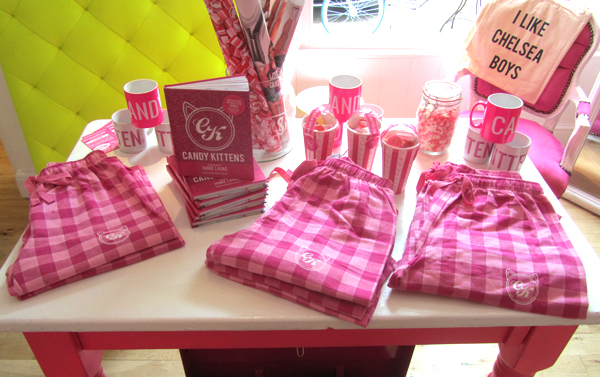 Something clear when speaking to him, was that this is a brand sweetened with Jamie Laing. From his humour, fun and maybe one or two of his trademark phrases, Candy Kittens is full of life and certainly has plenty more in it. For one week only they have popped up at 261 Kings Road, so pop in and you might even meet the main-man himself, who will be in throughout its run. After winning a BAFTA this year, you can clearly see that the sky's the limit for this guy, or as he playfully said "next step is an Oscar". So watch out world, this man and his candy is not kitten around.