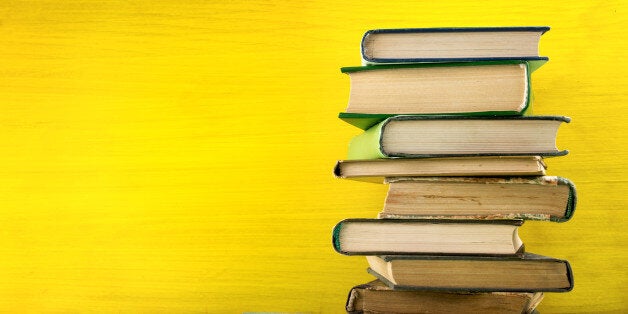 A couple of months ago I came up with the greatest plan ever concocted.
Whilst browsing the internet on my phone I saw that an independently published Scottish novel about a brutal triple murder on a croft in the 1800s, His Bloody Project by Graeme Macrae Burnet, was longlisted for the Man Booker Prize. I immediately ordered it from Amazon.
My plan was simple, yet brilliant. I would buy this book and read it. Then, if it won the prize I could smugly put up a Facebook post about what a great book it was. Whilst to the casual observer it would look like I was kindly recommending a book to my friends, my real plan was for them to think that I'm the kind of man who is always reading independently published historical croft murder stories, and not the kind of man who drinks gin for eleven hours before passing out.
After a couple of weeks the book arrived, but there was a spanner in the works. It seemed that some other wily individuals had had the same plan, and due to the surge in demand that comes with being nominated for our nation's premier literary prize it had been reprinted, this time with "Longlisted for the Man Booker Prize 2016" written on it. Disaster.
Rather than looking like a trailblazing academic, I was outed as a book sheep. Not a leader, but a follower. I was gutted.
But I'd spent £8.99 so I thought, "Fuck it, I'll read it anyway."
The book was, as it turns out, excellent. No zombies or ninjas, but as long as you're prepared to look beyond that oversight by the author, very enjoyable indeed. Now it was time to play the waiting game.
Weeks passed and I eagerly waited to harvest the intellectual seeds I had sown on the barren fields of my brain croft. I was crippled with doubt and fear. What if His Bloody Project didn't make the shortlist? What if... I'd read a book for no reason?
On the morning of 13th September I got the news I'd dreamed of. My book (for now it was no longer Graeme Macrae Burnet's) was on the shortlist. I'd done it. I had practically won the Man Booker Prize.
Excited, I looked at the shortlist once more, and my tears of joy turned to tears of sadness.
There were other books on it.
Five others to be precise.
Furious, I flew into a rage, smashing up my lounge like a crofter in 1869 might smash up a fellow crofter's face. How could I have allowed this to happen? I had to act fast. I was left with no other option. I had to hedge my bets. I had to read another book.
After almost a minute of deliberation I had made my choice: The Sellout by Paul Beatty. I don't know what made me choose it. Perhaps it was a desire to get to the heart of what it would be like to be a poor, black American male. To feel the weight of history, of slavery, of MLK and Rosa Parks. To understand, for a second, what it would be like to live in a system that discriminates against you every day, not by segregation or slavery, but by a thousand tiny, almost imperceivable thoughts and actions every time you leave the house. Or perhaps because I read that Sarah Silverman said it was funny. I guess we'll never know.
Reading a book about a black man who brings back slavery, littered with liberal sprinklings of the n-word, brings with it its own problems. On a crowded train I could see people looking over my shoulder at the prose and would worry that they'd judge me, that I was in some way condoning the protagonist's actions. Here the "Longlisted for the Man Booker Prize 2016" label was a godsend. I could simply close the book, display the cover, and show the world that I was in fact intelligent, not racist.
I finished the book, felt suitably smug, and put it on the bookshelf next to Thomas Piketty's Capital (which I bought two years ago and have never read).
Fast forward to this morning when (after drinking gin for eleven hours and passing out) I awoke to discover that my dreams had come true. My novel, The Sellout, had won the Man Booker Prize.
I picked up my phone and prepared to create my triumphant Facebook post, before deciding I couldn't be arsed and going back to sleep. Like a crofter might have slept in his prison cell after murdering three people in the 1800s.