Twitter is full of people complaining about their struggle to make it into work today, because of the tube strike affecting the Piccadilly Line.
This strike will be over by tomorrow morning and Londoners will get back to their normal commute. But if you are disabled, challenges getting to work on public transport are nothing new.
My own commute is evidence of this. I have tried many, many times to use public transport to go to work, but this has proved difficult.
I live in a part of London not well-served by accessible public transport. My commute would take over two hours each way and involve three buses, as no local tube stations are accessible. Trying to get on a bus as a wheelchair user in rush hour - especially when so many have unreliable ramps - is often an impossible task.
Just 66 of London's 270 tube stations are step-free
Leonard Cheshire, the disability charity, has found that if you are a wheelchair user, you can use just one-tenth of the Central line. Other lines are little better. Only the DLR has step-free access at every station.
Because of issues like this, disabled people often have no alternative but to rely on taxis to get around.
If you are a disabled commuter in London, black cabs are a God send, as they are all accessible and they all work on meters. This means that fares are never hiked up just because you are a wheelchair user.
But just because the vehicles are accessible, it doesn't mean that the drivers always are. In fact, since moving to London in 1997, I can categorically say that I have never been able to flag down a cab from the street!
Outside of London, it gets tougher
For a start, taxis are expensive. Anyone taking taxis regularly would have less money in their pockets. But disabled passengers also often face a surcharge - almost two in three wheelchair users report being charged more because of their wheelchair.
Many also share stories of poor attitudes from drivers, with some refusing to pick up wheelchair users or take guide dogs on board. The disability charity Scope recently submitted evidence to a House of Lords committee into the Equality Act 2010 and Disability, on the issue of taxis and overcharging.
They recommend that vehicles that breach their legal obligations should face being stripped of their licences, and that drivers should undergo disability awareness training.
One of the committee members, Baroness Brinton spoke to BBC Radio 4's Today programme this morning. She expressed astonishment that seven stations on the new Crossrail network were due to open without step-free access - something which has since been changed only because of campaigner by disabled people.
Disabled people are let down
She said that "disabled people are let down across the whole spectrum of life." Not just by public transport, but by pubs, clubs and restaurants, which the committee said should be shut down if they fail to install a disabled toilet. But even when they do, it can often looks like this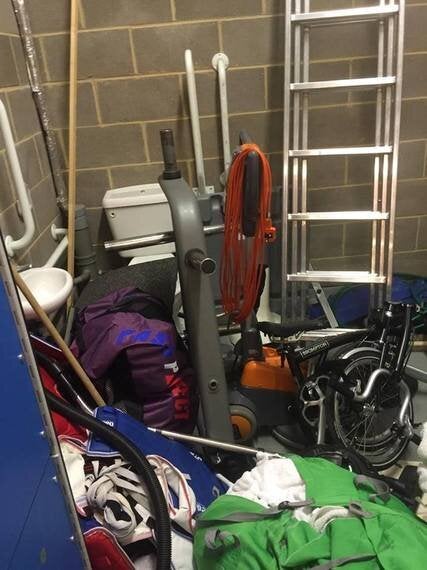 As a disabled consumer, I can testify that once you have schlepped your way across town on inaccessible transport or in a taxi, you are all too often faced with inaccessible venues or poor customer service.
In fact, the Commission on Extra Costs, an independent inquiry into the extra costs that disabled people face, found that three quarters of disabled people and their families have left a shop or business because of poor staff attitudes.
Twenty years since the introduction of the Disability Discrimination Act, it's shocking that access issues aren't factored into all new projects and that staff aren't more disability aware.
Until that happens, if you are disabled, every day feels like a tube strike.
Related