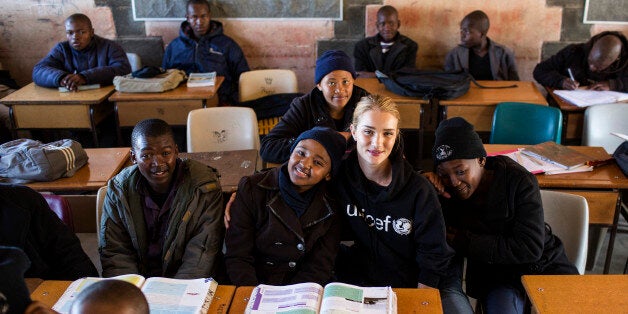 Listening to Limakatso, I could feel tears coming to my eyes as the enormity of the burden that had been placed on this young woman's shoulders became clear. After losing both of her parents to HIV when she was 16, Limakatso was left to take care of her four younger siblings, the two youngest just seven and four.
Last week I visited Lesotho, in Southern Africa with Unicef, the world's leading children's organisation, to meet children and families affected by the drought that continues to devastate huge swathes of Eastern and Southern Africa. Sat with Limakatso, it became clear that the drought was just the latest of a number of enormous challenges facing children and families here. Many families, already living in extreme poverty, had so little to begin with even before this crisis hit.
Limakatso is just a few years younger than me but had already spent more than a third of her life responsible for her younger siblings. I thought of my own younger brother and sister, and how I would have coped if I had to become solely responsible for looking after the two of them at such a young age. The thought of having to take on such a huge responsibility whilst coping with the loss of not one, but both parents, was one I could barely comprehend. There were no words to express the extent of the admiration I felt for this incredibly strong woman in front of me. Limakatso works braiding the hair of women in the village, and between that and a cash grant supported by Unicef, she is providing food for the family and making sure her two youngest siblings are able to go to school and finish their education.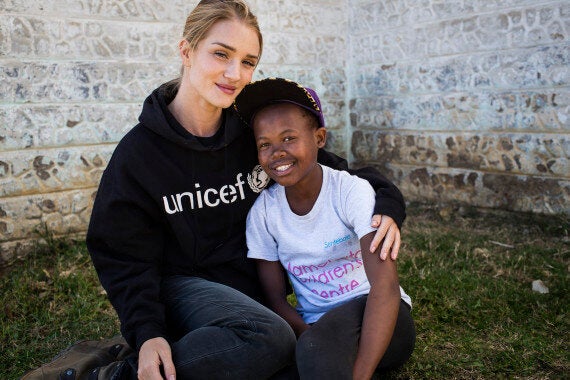 When I think back to my own childhood, the extent of my worries were homework and petty sibling squabbles, and I have many precious family memories of growing up. But for Limakatso, her siblings and more than 75,000 children in Lesotho who have lost one or both parents to AIDS, childhood ends far too early. It is snatched away from them as they are catapulted straight into the burdens and hardships of adulthood, often with little help or support.
In Lesotho, one in four adults live with HIV and 34% of children are orphans, so stories like Limakatso's are tragically shockingly common. For families who are already struggling with the dual burdens of HIV and poverty, the impacts of El Nino are making life even harder. El Nino, as I've learned these past few days, is a global weather system caused by ocean warming in the Pacific, and it brings with it erratic weather patterns including droughts and floods across the world. This has been the most powerful El Nino in 50 years, and the drought in Eastern and Southern Africa has led to crippling food shortages.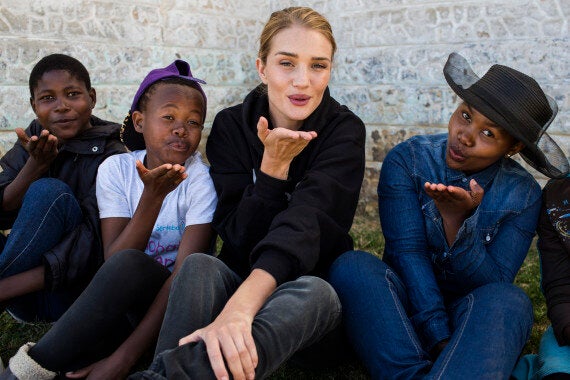 Many of the families I met have had to take extreme measures just to put food on the table. Families have been forced to sell off possessions, children are going to bed hungry night after night, week after week. Parents are having to choose between food for their children or their own medication. No parent or grandparent should have to make these decisions, but for the families I met this is simply the daily reality of life in Lesotho.
Across the region, millions of families like Limakatso's are struggling against the odds in the face of crippling food and water shortages.
The amazing Unicef staff are providing care and support for children right across the region. They're delivering life-saving food, medicine and clean water for children in desperate need, but resources are limited, and they can't do it without our support.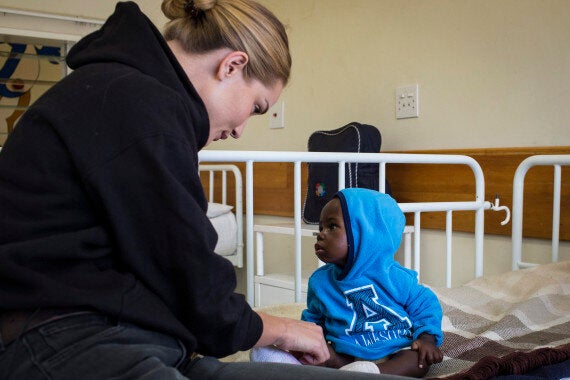 We may not be seeing this crisis on the news, but having seen for myself the devastating impact the drought is having on children here in Lesotho, I've been left in no doubt just how desperate the situation has become. The scariest thing is if we don't act now it could become so much worse. We simply cannot turn our backs on these children in their time of need.
Just £3 could help provide lifesaving food for a child.
Please text FOOD to 60070 to give £3 to UNICEF. (UK only)
Texts cost £3 plus 1 standard rate SMS. Unicef receives 100% of your donation. By texting you consent to future telephone and SMS contact from Unicef. Rather not? Please text NOCALL to 70007 or to see terms http://unicef.uk/sms-crisis
Related