To us gastronauts, Finland is not yet on the culinary map, but Turku has come up with an innovative way of sampling some of its top restaurants.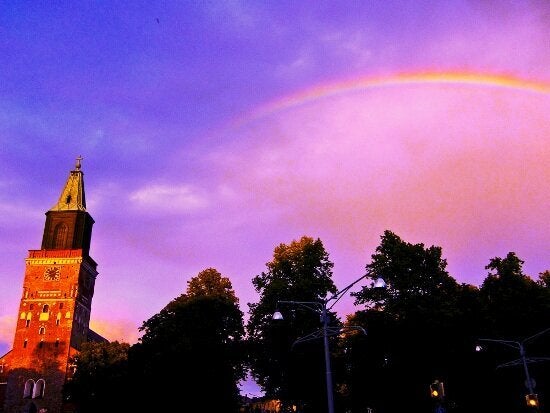 Turku is Finland's oldest city and was originally the capital until the Russian rulers decided to transfer that title to Helsinki. It's built on the banks of the Aura River, a couple of kilometres from the sea, and is the Finnish gateway to the Scandinavian Islands. It's here that you can find a thriving collection of innovative restaurants and the "Eat My Turku Food Walk" delivers a different course in 5 different dining rooms for the bargain price of 35 Euros.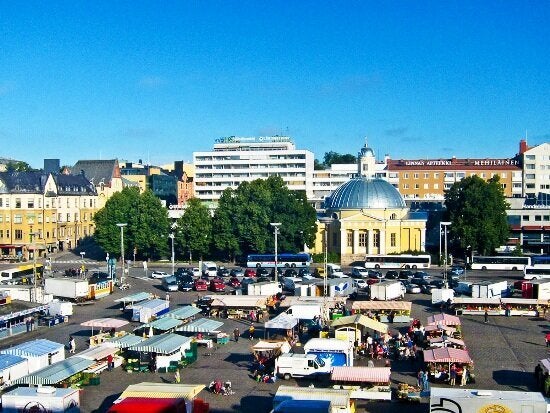 Although not part of the food walk, Mami was the pioneer of the riverbank restaurant boom here in 2007. The area had become run down, so premises were cheap, and the idea was to offer a menu based on Finnish seasonal ingredients with elements of French cuisine. At this time of year there's an abundance of mushrooms and berries in the open air market in the main square, so I guess these are going to feature on the menu.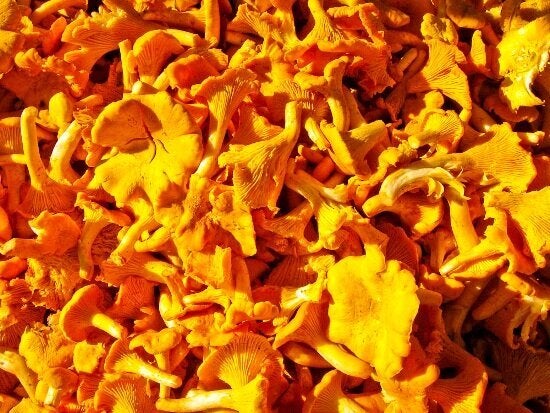 I start with a huge salad of duck breast, the meat moist and succulent with the selection of different leaves adding the right touch of tartness. Shavings of parmesan and sliced tomatoes bulk this out so it's almost a main course. Next is fillet of pan fried pike perch, on a bed of snow peas, with a sumptuous creamy sauce of Chanterelles. On the side is a puree of carrot with orange, sweet but fruity. White chocolate cream with berries is on offer for desert but I can't eat any more.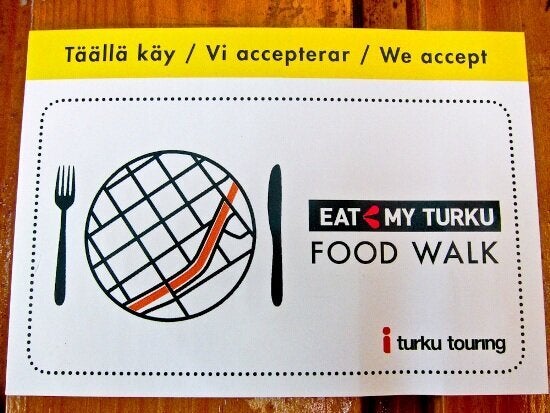 Next day, now I know that the food here is so promising, I sign up for the Food Walk. First on the list is Smör which offers a starter of the day with seasonal ingredients. In the centre of my bowl is a dollop of local goat cheese, topped with olive granules with compote of rose apple to its side. The waiter pours in a bright green spinach soup and, as I take my first spoonful, realise there are crispy bread flakes underneath. The mix of textures and flavours is exquisite and this dish certainly makes it to the top of the imaginative list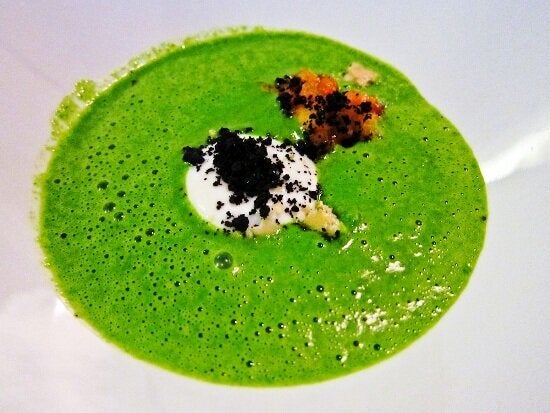 I move on to Rocca, a stone's throw away, and sit outside by the river. This time I know what I'm getting and it's their classic salmon soup. Again they start with two cubes of fish, on a bed of asparagus and peas, with a cylinder of potato and a couple of mushrooms. They then pour in the foamy fish broth and it's another excellent combination, the crisp vegetables offsetting the cream of the soup.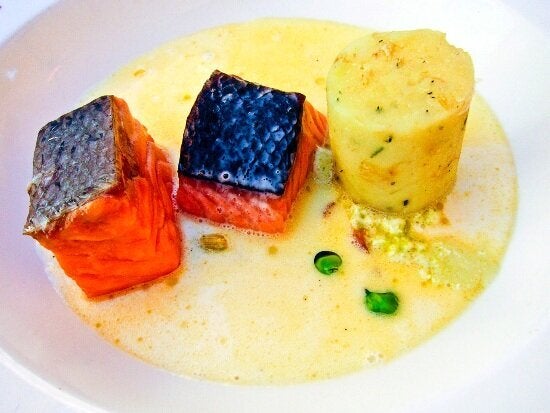 Next I cross the river and climb aboard the Svarte Rudolfe. The ship is permanently moored here and I'm going to sample their warm chicken sandwich with Aura blue cheese sauce. Now this sounds rather traditional, and not so appetising, but, yet again, I'm in for a surprise. True, it's a portion of chicken on a thin slice of Finnish bread, with a mild cheese sauce but it's topped with lettuce, tomato, cucumber, yellow pepper, and a slice of water melon. Actually the upside-down salad idea works well and the place is packed with lunchtime diners enjoying the views of the river.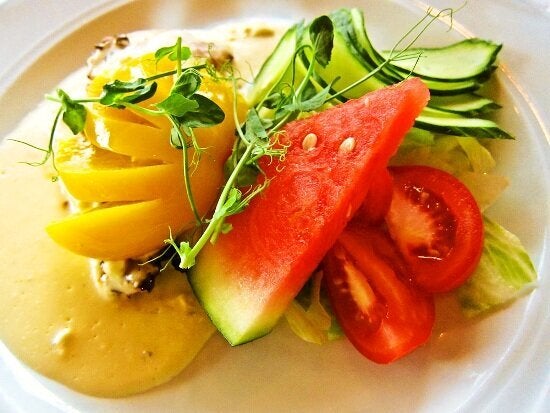 Back on dry land, but still on the same side of the river, Pinella is offering their salad of the day, perfectly appropriate as the building is on the site of Turku's original market. I'm praying that it won't be too filling and it's a delightful mix of raw beetroot, flaky goat cheese, green leaves and roasted pine nuts. The balsamic dressing makes a perfect palate cleanser and I'm now ready for the last lap.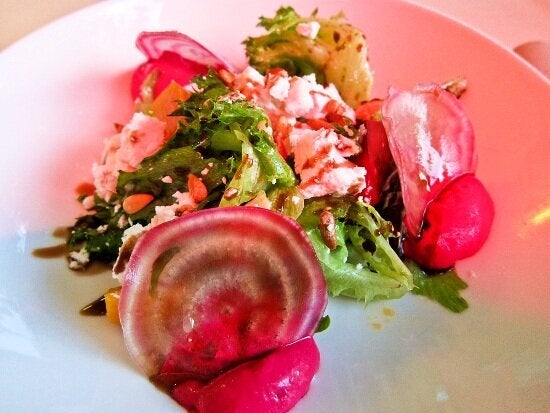 Finally, I cross the river again and arrive at Café Art which is offering coffee and a slice of cake. I get the last seat outside and tuck into my mocha chocolate tart as I sip my coffee. This has been an epic lunch and I realise I've happily passed a couple of hours on my lunchtime amble.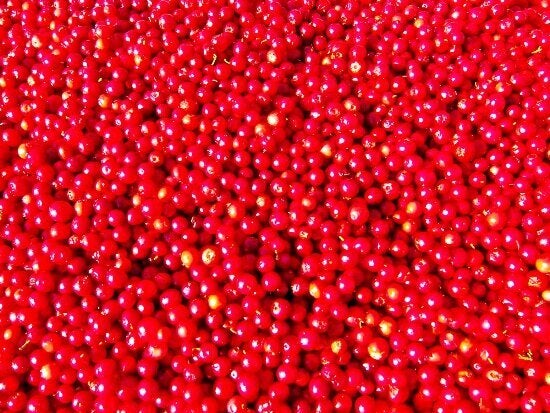 I have to say that the Turku Food Walk is a brilliant idea. Although I've followed the sequence on the card, you can choose in which order you visit, although I don't think you would start off with coffee and cake. Also, since the ticket is valid for 3 days, you can spread out your visits or split them between lunch and dinner. The real problem is that, once you get started, it becomes difficult to resist and you just keep on going until you can eat no more...
All pictures copyright Rupert Parker
Related