Named after the Japanese word for Sea Urchin, UNI Restaurant and Sushi Bar serves up delicious Japanese and Peruvian fusion cuisine, known as Nikkei.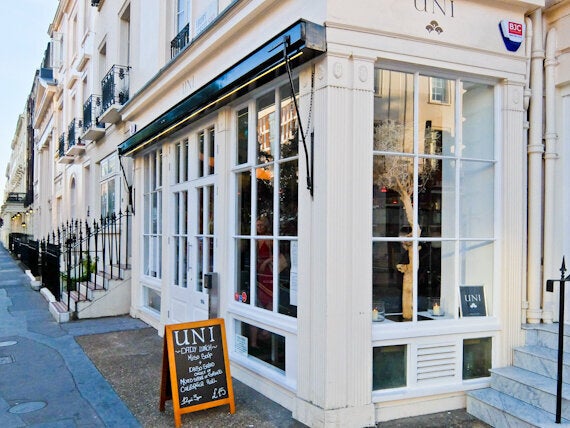 Strange as it may seem, the first Japanese immigrants arrived in Peru in the late 19th century and it now has the second largest ethnic Japanese community in South America. Of course they love Sushi and Sashimi and, since Peru has a thriving fishing industry in the Pacific, the fusion of the two cultures has created a distinctive fusion known as Nikkei. Fresh fish is combined with new world ingredients like limes, corn, peppers, yucca, mixing the delicate cuisine of Japan with the spicy thrust of Peru. Nobu Matsuhisa, the founder of Nobu restaurants, popularised the cuisine, so it's no surprise that UNI's menu has been created by one of his former chefs, Rolando Ongcoy.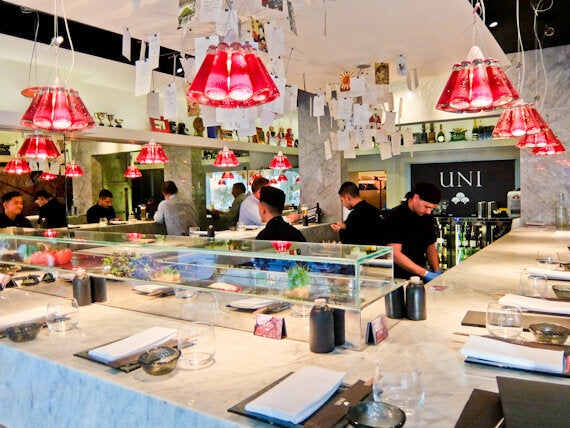 The restaurant sitsat the end of the street, a few minutes from Victoria station and spreads over two floors - there's a ground floor Sushi bar, wrapped around an open kitchen, where you watch the chefs at work. If you prefer more formal dining, then you take a glass staircase downstairs and sit on banquettes around small wooden tables. It's very stylish, as you'd expect for something designed by Andrew Martin, but it still feels like a neighbourhood restaurant and service is brisk and attentive.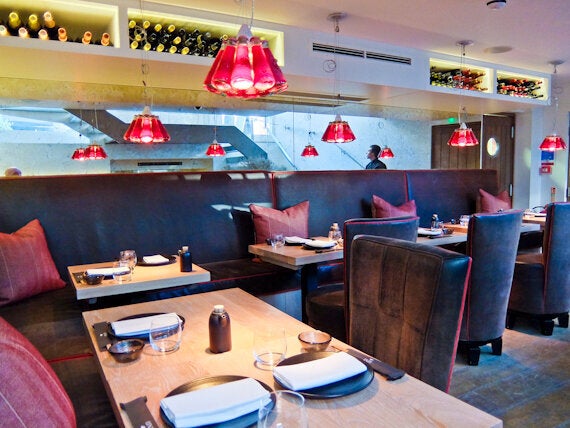 I start with a small bowl of Edamame beans, covered in salt flakes to get the taste buds going. That's followed by Miso soup with small chunks of Tofu, seaweed and spring onion. It's not quite as strong as I'm used to, but I soon realise that subtle flavours are the hallmark of the cooking here. In fact the ginger, served with the next course of Salmon tartare tacos, is something I could eat all night. The tacos are crisp and light and the raw fish, mixed with Masago and Miso plus some salmon roe, definitely gives a hint of sea.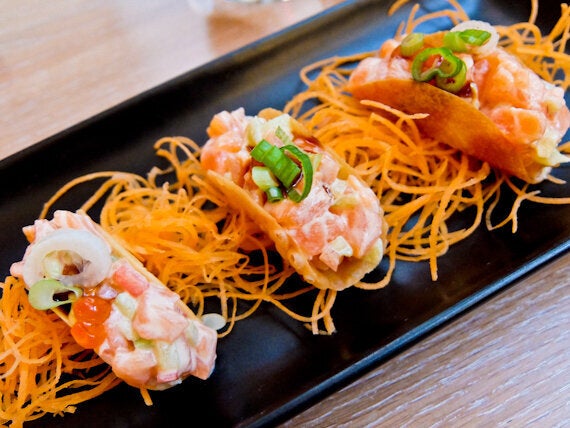 The first big star of the evening is the Kiaso Seaweed Salad with Goma dressing, a succulent pile of different shredded seaweeds, topped with flowers.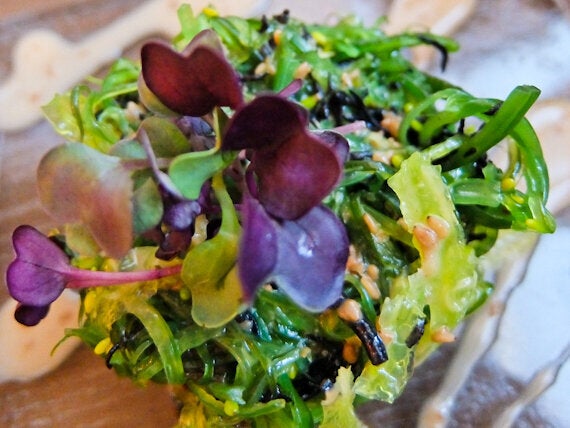 It's followed by another hit - wafer thin slices of raw Turbot with Ponzu, minced ginger, chilli and radish, although the delicate flavour of the fish is slightly overwhelmed. No such problem with the Tiger Prawn tempura, coated in the lightest batter, with a delicious dipping sauce. I like the slices of aubergine and pumpkin which complement the prawns. I also have no complaints about the Scallop Nigiri which is smooth and flavoursome.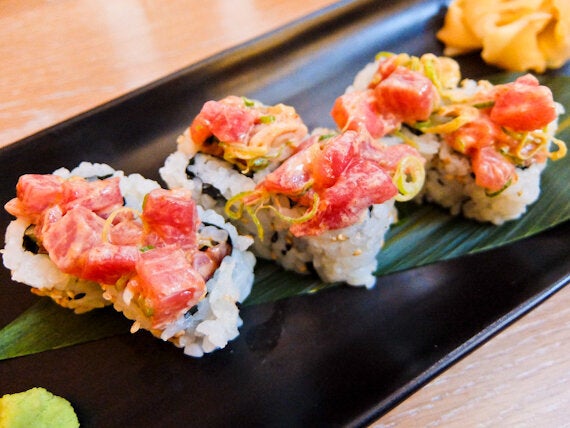 The Spicy Tuna Maki shows more Peruvian influence in its creamy dressing and then, slightly unexpectedly, Sea Bass, pan fried, topped with watercress, is a standout. The fish is perfectly cooked and full of flavour and it's a good end to the savoury part of the meal.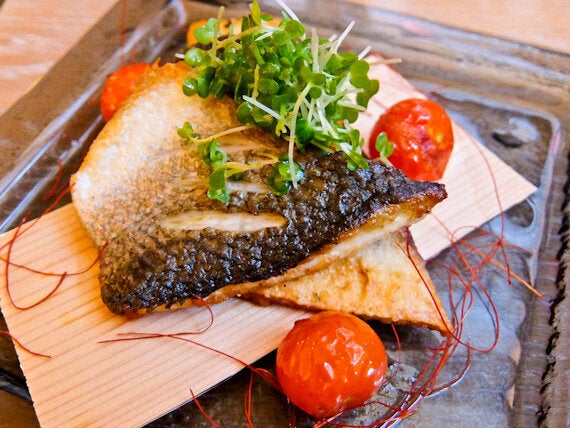 Mochi dessert is a new one for me, basically ice cream, with a pounded rice coating, but it's still light as a feather and won't pile on the pounds.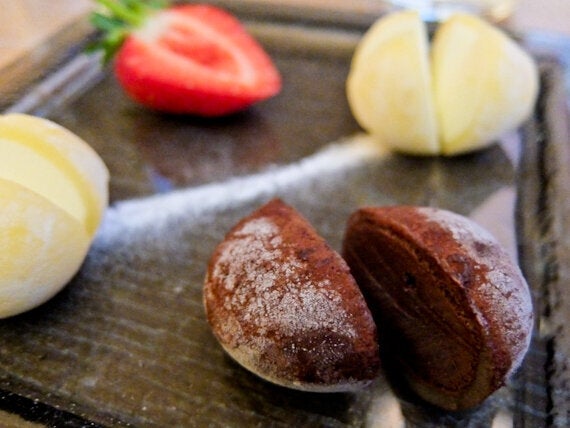 I like the food here - it's inventive, refined, flavours are subtle, and the fish is as fresh as it gets. It's fairly intimate, tables are close, and the service can be a bit too hurried. The great thing is that, in spite of its conscious style, it still feels reasonably informal and doesn't overwhelm. Prices are reasonable for this quality of food, but the wines are slightly overpriced. My only regret is that I didn't get to try the Uni Maki, Sea Urchin, but it wasn't on offer the night I was there. That's as good a reason as any to make a second visit.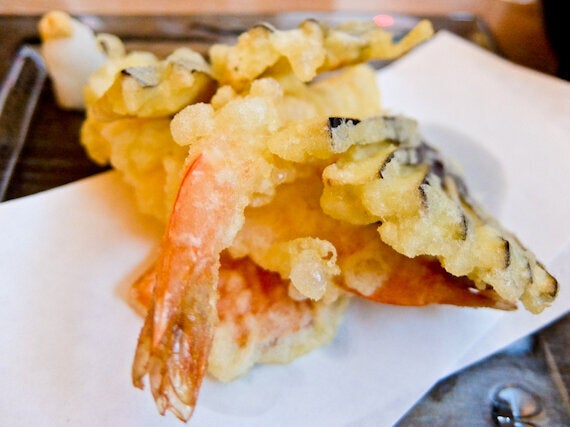 UNI is open Monday to Saturday 12pm to 10.30pm.
Reservations: +44 (0) 207 730 9267 or email.
All pictures copyright Rupert Parker.