Tenerife is the Canary Island famous for its sandy beaches and year round sunshine, but its Walking Festival is a good introduction to over 1500 km of hiking trials and there's plenty of luxury accommodation to salve your weary limbs and make your stay a comfortable one.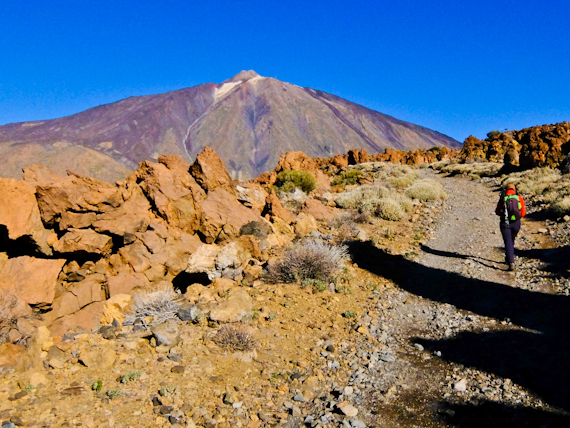 Tenerife is not a place that comes to mind when you're considering where to go hiking. It's a destination known for its beaches, sunshine, and that special kind of behaviour that young Brits get up to on holiday. Fortunately that sort of tourism is confined to the south, but explore the north and west and you'll find more than 1500 km of well signed trails. Some hug the coast, others run around Teide, the island's 3700m volcanic peak, and there are also paths through Europe's last remaining subtropical laurel forests. In March they're holding their first Walking Festival and each day there will be 4 walks on offer, all starting from Puerto de la Cruz, with transport and guides provided.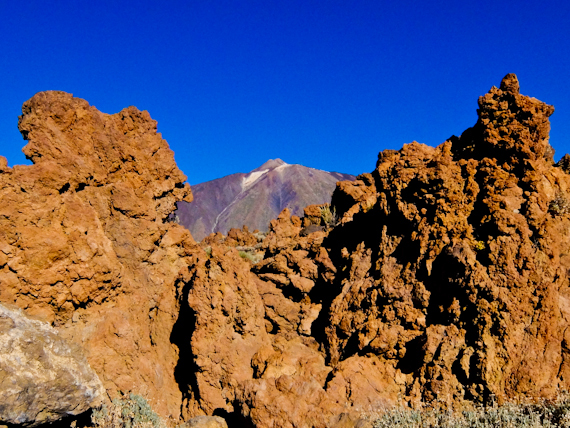 What's also good about the Walking Festival is that they've negotiated special prices with luxury hotels, part of Tenerife's Select Brand so you don't have to rough it. I'm staying in the 5 star Hotel Botanico in Puerto de la Cruz, a member of Leading Hotels of the World, and I must say it's good to get back and enjoy a relaxing massage in their award winning spa. Although the Walking Festival is a good introduction to hiking on the island, the trails are so well marked that you can easily follow them at any time of year, without needing a guide.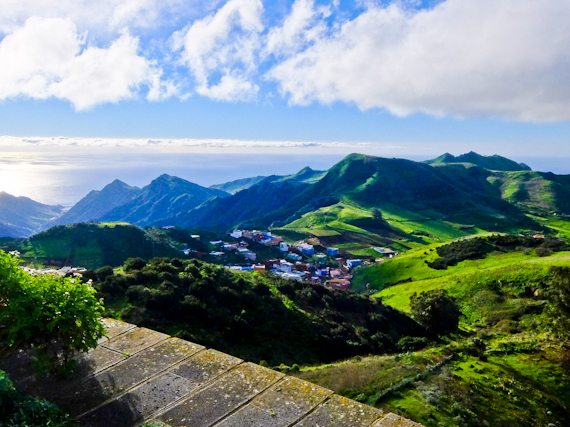 My first hike is in the Mount Teide National Park and as I leave the hotel in Puerto de la Cruz, there's a steady drizzle. Things don't look promising but as I climb up to my starting point, at the Parador hotel, I'm soon above the clouds in bright sunshine. The walk follows the Camino de Chasna, which was the main artery between the north and south of the island for 500 years, and now it's part of the National Trail GR-131.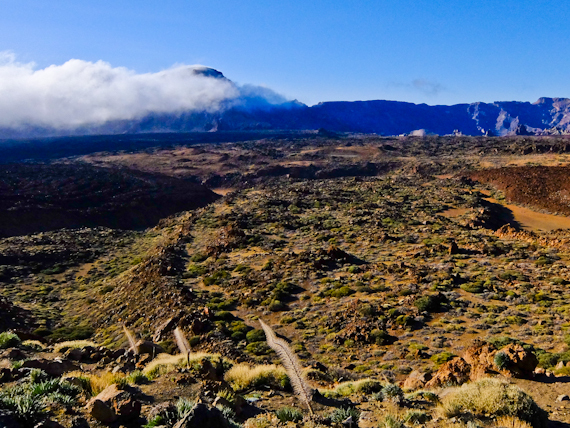 I'm surrounded by a bleak volcanic landscape - it's how I imagine the surface of the moon and it's dominated by the cone of Mount Teide. The last eruption happened in 1909 and they've been regular occurrences every 100 years, so the next one is overdue. I get stupendous views of the mountain, before descending through a forest of native Canary Pines to the Paisaje Lunar or Moon Landscape. Here eroded rock formations form gigantic natural sculptures, thrusting up through the pines, and it's a favourite lunch spot. After 6 hours of walking I finally arrive at 16th century village Vilaflor, the highest in Spain, and enjoy a beer in the town square, overlooked by the Iglesia San Pedro.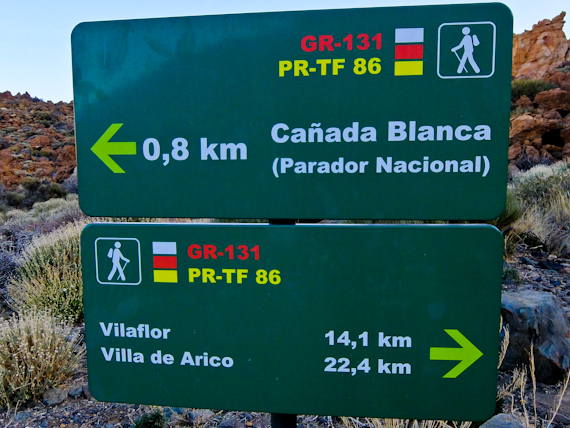 Next day I'm on the other side of the island in the Malpaís de Güímar, right by the sea. These are volcanic badlands, relatively recently formed just 10,000 years ago, and now a nature reserve. The walk takes me over lava flows, volcanic bombs embedded in the sides of the path, the vegetation strutting cacti and Euphorbia flowering plants. Their brilliant green is a pointed contrast to the black of the rocks and sands. Sugar cane was once grown here, but now it's reverted back to the wild, the only sound the murmur of the waves. The bonus at the end is a dip in the clear waters of the Portito de Güímar, refreshing after the heat of the walk.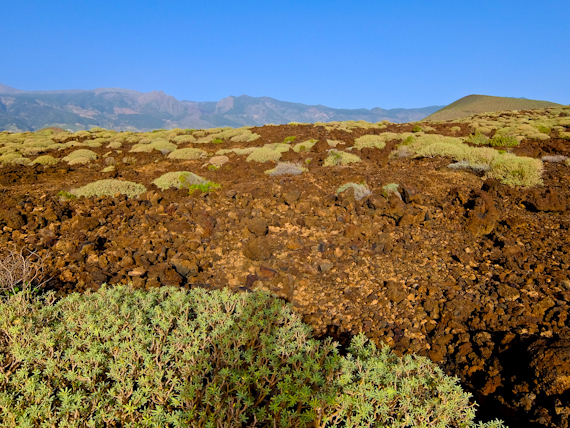 I also get wet on my 3rd walk, this time though the thick laurel forests in the Anaga region in the north. It's usually misty here and today is no exception, but without the damp there'd be no subtropical forest. This is some of the last remaining in Europe, most of it wiped out by various ice ages, and of course is a conservation area. I start at Cruz del Carmen and begin my descent towards the coast through thick foliage. The path tunnels through the vegetation, with steep ravines on either side and sometimes is so narrow that you can only walk in single file. Halfway down is the hamlet of Chinamada where the houses are dug into the side of the rock, no doubt as a respite from the damp.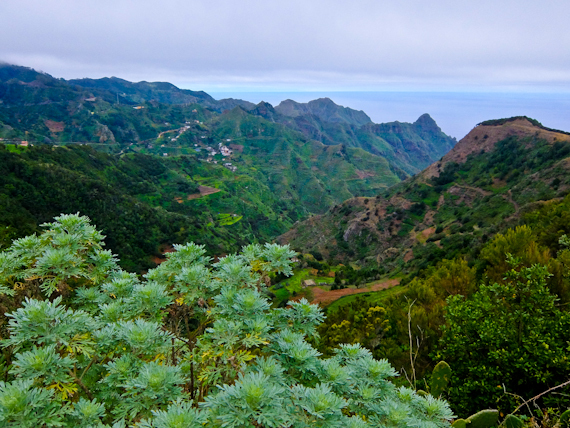 It's also beginning to rain hard so I shelter in La Cueva, the local cave restaurant, and enjoy a dish of chickpeas and goat casserole, refreshed by a couple of glasses of red wine. There are other British hikers here who burst into song to keep their spirits up, but they are also about to admit defeat. Outside, visibility is nil and the rain is horizontal, so there's not much point in carrying on. Funnily enough, as I make my way back to Puerto de la Cruz, the sun suddenly appears. Tenerife is certainly an island of contrasts.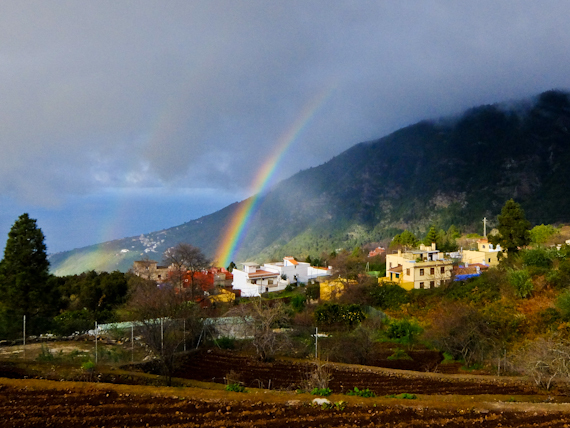 The Tenerife Walking Festival will take place from 10 to 14 March, 2015 .
Tenerife has information about the island.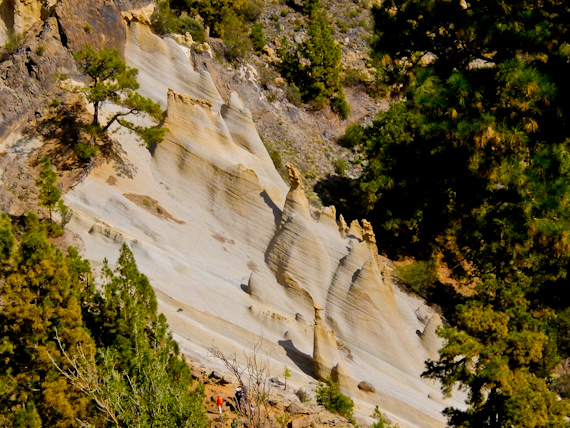 Spain Info has information about the country.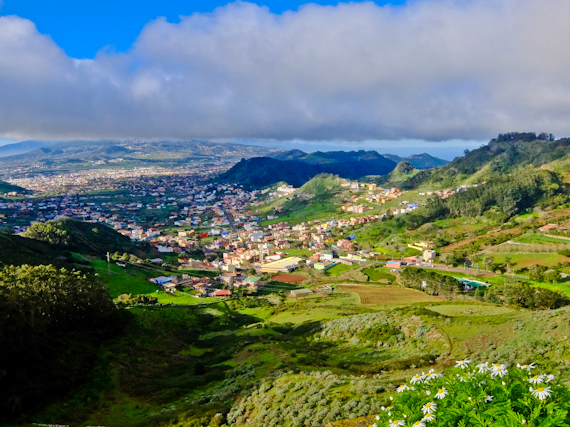 Tenerife Select has chosen hotels and restaurants rated by visitors for their outstanding quality and service. They include Hotel Botanico, which makes a comfortable base in Puerto de la Cruz, and Hotel San Roque, a converted historical mansion with just 20 rooms, in Garachico.
Monarch operates scheduled flights to Tenerife from Birmingham, East Midlands, Leeds Bradford, London Gatwick, London Luton and Manchester airports with fares, including taxes, starting from £39.99 one way.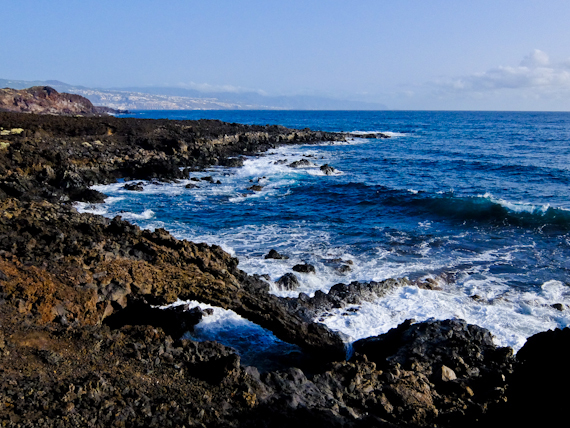 All pictures copyright Rupert Parker.