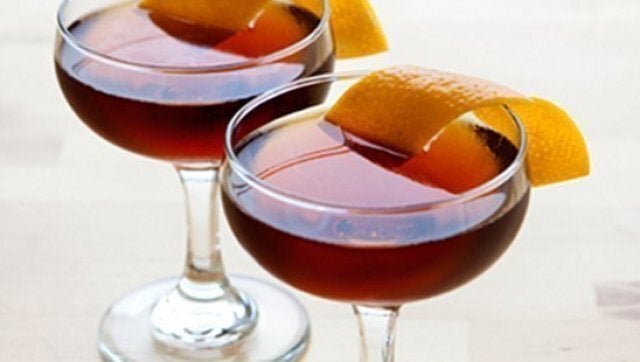 I imagine most people who come to this blog are interested in food and drink, or maybe their wider social and cultural connotations. What I always wanted it to be was a means of condensing some of my experiences for those who shared my interests.
I think the internet might be one of the greatest changes for civilisation, but there's a drawback- sometimes there's too much information. Everyone has interests outside their chosen profession, but how do you explore when there's a mass of info coming from every angle? I love music, but I gave up my creative musical practices some time ago to focus on something (booze it turns out) that I could really get my teeth into. I therefore turn to friends, and critics I trust, to condense their knowledge into nuggets I can easily enjoy. My work with drinks would suffer massively if I explored all the ins and outs of my other interests- simply, I wouldn't have enough time.
However, although I want to give you short cuts to be able to drink better, there's some stuff you have to discover for yourself. Thankfully, it's a fun game. Friends are always skeptical of the fact that my (necessary) research tends to take part in fine restaurants or quality drinking establishments and exotic lands. Many are well versed in these first two, but I suggest making a further step.
As I've described before, alcohol is inextricably linked with our humanity. I know so many people who will ask recommendations for bars and restaurants in places they are going to visit, but I suggest a different tact; Make them the destination.
Think about what you want from a holiday: Relaxation? Culture? Adventure? Pick a local alcohol and it will seep into these areas depending on your inclination. It will be your concierge throughout the trip (and by extension, so will your local bartender).
Now often the product itself will do the talking. Visiting Mexico and exploring the amazing local spirits of tequila and mezcal will take you through history, society and wonderful scenery. The local drink will also sum up an area wonderfully; sipping rare Hanyu Japanese Single Malt in a ryokan in Northern Japan or a beautifully crafted cocktail from Ueno San at Bar High Five are magical moments for me, and all I need now is to sip Hanyu to be transported back.
However, for me, the people are the most interesting aspect. Be it the people who make the hooch itself (go visit them! They'll happily show you around), or the people who work around it. I recently visited Paris for some work, and of course sampled many of the local wares, but it was the people behind these fine establishments that shone and summed up the local feel. Josh, Karina and Adam own the wonderful Candelaria and the newly opened Glass and although none of them is Parisian, they and their establishments sum up the local Parisian vibe much more so than a trip to the Eiffel Tower or Arc de Triomphe.
Of course, exotic holidays aren't always available to everyone, and there's so much nearby, so here's a suggestion to explore on these shores:
Book a train up to Edinburgh (much more civilized than flying, and similar journey time) with a clutch of close ones. Cosy up with a half and a nip of Scotland's finest at the Scotch Malt Whisky Society in front of the fire at the Vaults. Order the Haggis- really, you have to. Then take yourselves out to explore modern Scotland by enjoying the fine cocktails of Bramble and The Bon Vivant before waking early and clambering up Arthur's Seat with this in your hipflask:
300ml Light, fruity whisky. Perhaps Edinburgh's local dram- Glenkinchie
Thumbnail of sliced fresh ginger
Infuse in a jar for a day, strain and pour into hip flasks. Enjoy out in the elements