Christmas can take its toll on your home, especially as us Brits spend 2.3 billion hours preparing for the holiday season, and with as many as a quarter of Brits admitting to feeling stressed this time of the year.
To make the Christmas season a little less stressful, we at Hassle.com have come up with these crafty little cleaning tips for stress-free Christmas!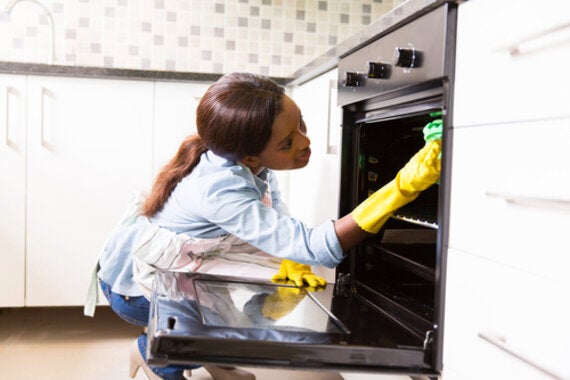 OVEN: BAKING SODA AND LEMONS FOR STUBBORN GREASE
Your oven is going to be working over-time this Christmas, so be sure to apply some serious tender, love and care. If you want to avoid expensive detergents, these natural solutions will be just as effective. Mix up a paste of water, ⅓ cup of salt and one cup of baking soda and then spread equally over the oven door, grills and walls. Leave the paste to soak and then thoroughly wipe down with a hard sponge and soapy water. To remove stubborn stains that won't budge, slice a lemon in half and sprinkle it with rock salt. Rub it all over the stained areas and watch them disappear.
WINDOWS: SCRAPER AND VINEGAR FOR ARTIFICIAL SNOW
Artificial snow seems like a great idea until the day comes when you need to clean it up. Begin by gently removing the outer layer with a ceramic scraper. It would be wise to place a large sheet of wrapping paper on the ground below in order to catch the falling particles. To remove the greasy inside layer, add two parts water and one part vinegar into an empty spray bottle and begin rubbing those sticky stains.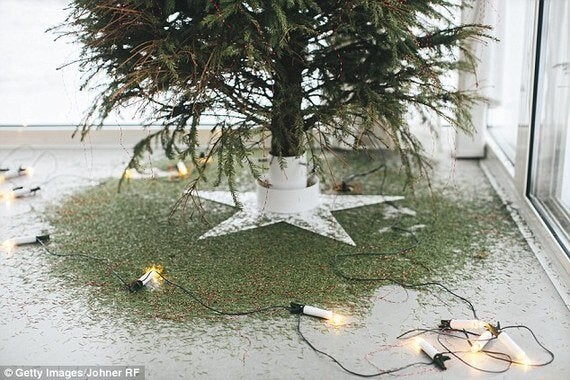 TREE: LINT ROLLER FOR TREE NEEDLES AND GLITTER
Running the vacuum over needles and glitter is always a good place to start, but in order to tackle the stubborn batches embedded deep within the carpet, gently apply a sticky lint roller over the affected areas. If you don't have a lint roller, wrap some duct tape around your hand and press down gently.
ODORS: HOT WATER AND VINEGAR TO REMOVE PUNGENT SMELLS
Your home is soon going to be an aroma of various smells from all of the cooking that awaits. To avoid spraying your home with pungent chemicals, go au natural this Christmas by distributing bowls of hot water and vinegar throughout your home to leave overnight. Don't worry: vinegar is not a second source of odor. The aroma dissipates quickly and takes more unpleasant odors with it at the same time.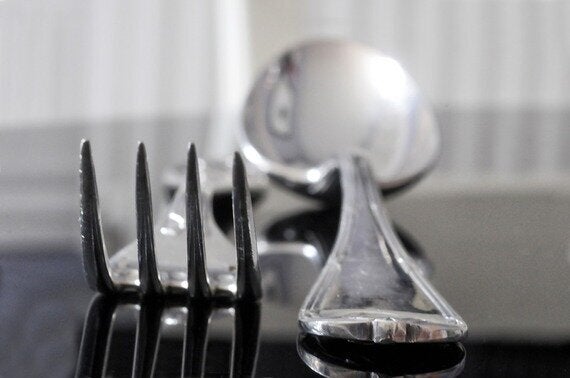 CHRISTMAS SILVERWARE: BAKING SODA AND SALT
For polishing your silverware, the trick is to line the bottom of a basic with a piece of aluminum foil, place your silver flat in the basin, add two tablespoons of baking soda and salt and then gently pour a pot of boiling hot water over the silverware, and leave to rest for five minutes before gently wiping down.
WALLS: CHALK FOR REMOVING GREASY FINGERPRINTS
Whether you have young children or you're an avid user of hand creams, gently rubbing chalk over a greasy fingerprint on a wall can remove these frustrating stains. Begin by rubbing the chalk at an angle over the affected area and leave to rest for five minutes. Then take a dry microfibre cloth and dust off the chalk residue. You'll notice remnants of the chalk directly over the oily marks, this means that the chalk has stuck to the oil and removed it from the wall. Dab the microfiber cloth into some water and wipe away the print marks. Leave it to dry and the wall is brand new.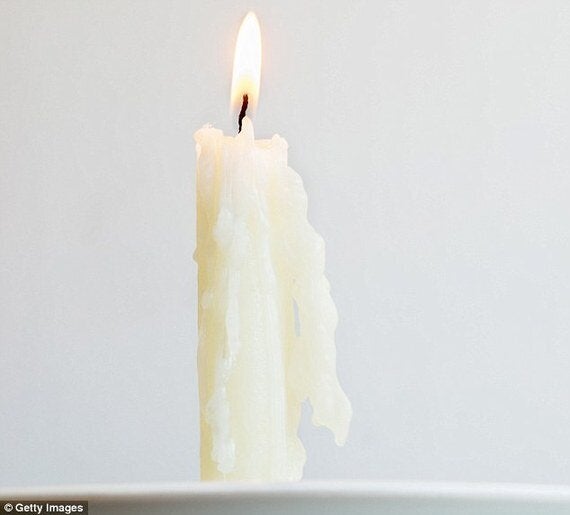 SURFACES: BLOTTING PAPER AND HAIR DRYER FOR REMOVING CANDLE WAX
If you feeling traditional and decide to decorate in candles this Christmas, prepare yourself for the possibility of wax dripping onto wooden floors and surfaces. To tackle such stains and avoid permanent damage, use a ceran scraper to remove the outer layer of wax. Then place a piece of blotting paper over the affected area and apply a hair dryer until the stain is completely absorbed.