Perfect for.....those who like to shop for originals.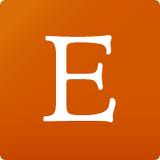 Etsy: If you want to pick up something truly unique for Christmas, look no further than this app. Showcasing millions of products from thousands of sellers, the Etsy marketplace is famous for handmade goods of all varieties. (Free, iOS)
Perfect for.....showing off your new smartphone.

Blippar: Augmented Reality (AR) is showing up everywhere these days, from television commercials to film posters to ketchup bottles. Run this app and hold your camera up to a multitude of everyday products to see them come to life. I particularly enjoy the duck splatting game found on Cadbury's chocolate bars. (Free, iOS / Android)
Perfect for.....when you want someone to hear what you have to say.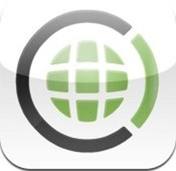 Hey Tell: Sometimes, a text message simply doesn't do justice to the message you want to convey. Sometimes, a phone call is inconvenient or costly. For occasions like these, there is Hey Tell. This app allows you to send short voice messages, via 3G or Wi-Fi, to any other compatible device in the world, instantly and for free. (Free, iOS / Android)
Perfect for.....recovering from Christmas dinner.

The Eatery: This experimental app from Massive Health is attempting to change the world's eating habits, one meal at a time. By taking a snap of your dish, you pass it out to thousands of other users who vote on its healthiness (or lack thereof). Over time, this paints a picture of your eating habits, and prompts you to take positive steps to improve them. (Free, iOS)
Perfect for .....when words don't fail you.

Wooords: This vocabulary stretching game requires you to come up with as many words from a set of letters as you can. The catch? They all have to contain the same pre-defined letter. This app has fantastic fridge magnet aesthetics, and provides daily challenges for those of a competitive nature. (£0.69, iOS)