The recession in Britain is over, according to statistics released earlier this month showing the economy has grown at a faster rate than it has in six years.
And that's worth celebrating, no? We've all lived under the gloomy gaze of austerity, job cuts and poor wages since 2008.
Can anyone even really remember what it was like pre-recession - when words like credit crunch and George Osborne weren't really part of the general population's vocabulary?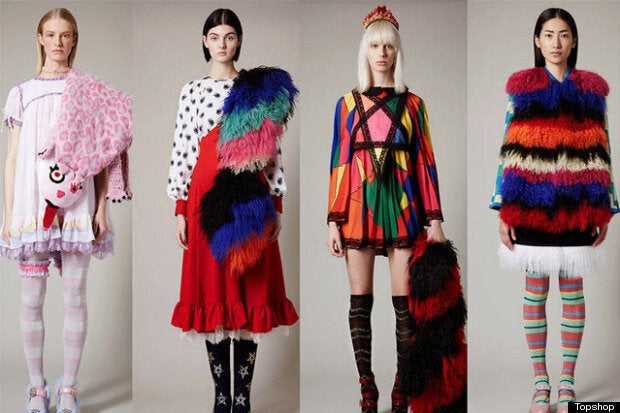 While everyone would probably agree life would be better if the bubble hadn't burst, the way the fashion industry has grown and evolved in the face of reduced investment and spend is truly extraordinary.
Make no mistake, the challenges facing retail as a whole from the moment the economy started to take that downturn have been extreme.
You only have to look at any high street outside of most major cities to see the effects. Towns built round the once mighty Woolworths are now characterised by strips of pawn shops, pound shops, bookies and empty units.
Yet although there is less fashion on Britain's actual high streets, the industry itself hasn't contracted. Revealed to be worth a phenomenal £26billion by the British Fashion Council this year, it's up £5billion on 2009 proving its effort to adapt to survive has been worthwhile and successful.
Etail is positively booming with Asos, Net-A-Porter, The Outnet and Very having become as much a part of our shopping landscape as Marks & Spencer and Topshop.
Meanwhile, Boohoo, my-wardrobe and Vestiaire Collective have remained ambitious, creating a competitive marketplace that has given the consumer even more choice.
Plus, with more and more designer hubs springing up and bright young things supporting each other through joint ventures, there has never been such community among fashion start ups. Need proof? Check out Glasgow's Fashion Foundry.
But it's not just online boutiques that deserve our applause - those who've toughed it out in bricks and mortar have achieved what - at some points over the past six years - seemed impossible.
They've not just survived but innovated to continue making shopping an event. Whether you like Topshop or not, there's no denying its collaborations with Christopher Kane, Mary Katrantzou, Meadham Kirchoff and Kate Moss have been genius.
As well as this, H&M proved once again at the end of 2013 with its Isabel Marant line that giving shoppers access to big name designers through capsule diffusion collections is an instant win and genuinely exciting.
If women camping out overnight in winter to get their hands on a pair of boots isn't proof of a strategy truly appealing to shoppers, I don't know what is.
Elsewhere on the high street, River Island, Debenhams, New Look and Liberty have followed suit with similarly successful designer collaborations.
The industry's continued creativity and ability to adapt in the face of austerity is part of the reason the Natwest UK Fashion & Textile Awards - due to take place on 22 May - are so important.
They acknowledge the people in working in every part of this sector to make it great and if the recession is over, there's never been a better time to raise a glass in their honour.
MyDaily is the official media partner of the Natwest UK Fashion & Textile Awards - the MyDaily Designer Retailer Collaboration Award will be presented at the event on 22 May.