The great love of my life is a country and it pains me to say it, but up until recently, I thought we might have to break up.
Let me explain. I'm a Scottish woman who's lived in England for nine years (yes, long distance can work) and the current government's pursuit for independence has seriously unmoored me from my nationality.
Not just because I'm anti-separatist, but because the independence debate has become muddled with what is perceived as Scottish culture - what it means to be Scottish.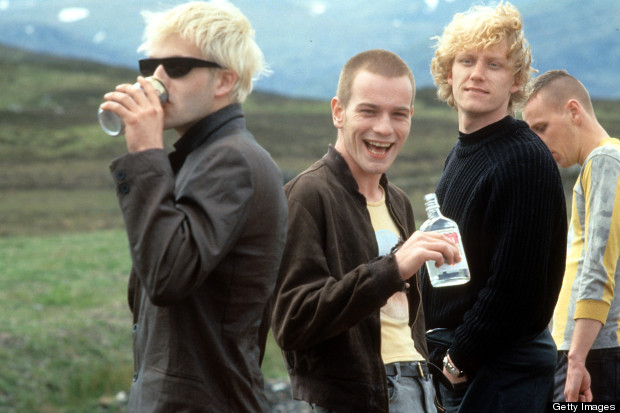 Prior to the referendum push, English friends used to talk to me about Belle & Sebastian, Idlewild and Iain Banks. Where's Byres Road? Is everyone three degrees of separation from Alex Kapranos? Where do you stay during The Fringe?
Trainspotting, The Boy With The Arab Strap and The Wasp Factory were - for better or worse - tied up with what everyone else regarded as Scottish. And even though this meant two of our most potent exports focused on junkies and messed up families, Scotland was a cultural firework.
Its humour dark, its ideas uncompromising, its voice so distinctive. The music scene in Glasgow was feverently namechecked as one of the coolest in the world (well, it did produce Mogwai, Jesus & The Mary Chain and Teenage Fan Club) and Timorous Beasties, Rennie Mackintosh and Francis Cadell, revered as geniuses.
But now all people want to talk about is Alex Salmond. Blah, blah, blah; Salmond, Salmond, Salmond. God, I'm sick of it. He's overshadowed all of the infinitely more interesting things about my country and it's breaking my heart.
So here's the thing: Scottish culture must be kept separate from the separatist movement. Otherwise those outside the country will largely see Scotland simply as a nation with a bone to pick. Trust me, it's happening already.
The politics of this government must not eclipse centuries of science, art and literature. If they do? Our country's true legacy will be overshadowed by grudge politics and stupid Braveheart-informed idiocy.
After the Question Time PR blood bath in June, I was near turning my back on the whole thing. I don't recognise this country or these people, I thought. Maybe it's time for me and my fair Caledonia to call it quits.
But then, last week, I tuned in to BBC Radio Scotland. I listened to a programme on Orkney Folk Festival and danced round my kitchen to Boys of the Lough. I liked the whole vibe and friendliness of that show so much I stayed on the station for Roddy Hart's show, which joyfully opened with Glasgow band Camera Obscura.
Four hours of listening later, I had reconnected with why I'm proud of Scotland and being Scottish. How? Because I recognised the good humour, the strong heritage and the lyrics so tied up with our culture. I loved the chattiness, the feeling that everyone's welcome and the brilliant music produced by my little country.
But the thing I loved most of all was there wasn't a smidge of grudge politics. And do you know why? Because that's not our culture, it's just what one party seems hellbent on making it. If you ask me, we shouldn't let them.