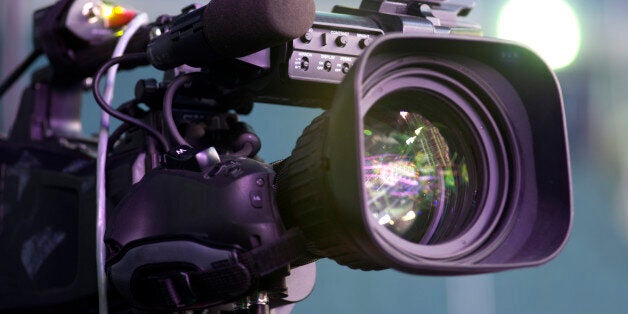 Being an actress means that I get to live more than one life. I like to understand how other people feel. I am a woman and an actor, and I also have a learning disability.
When I first started acting, I faced a lot of negativity. There was a lot of misconceptions from casting directors that I wouldn't be able to act a part, or that I would hold up the filming or production schedule because of my disability. They were also worried about how to direct me as they didn't know how to communicate with me or didn't think that I would be able to understand what they wanted me to do.
This has improved now for me, but only because I have proved them wrong. I think people have realised that I'm as flexible as any other actor and I really don't mind changing how I play something. I just need it to be explained to me. If my director or producer trusts me, I will trust them. If they help me to understand the character, and I know the character's heart, I will become her.
My favourite role that I've played so far on TV was in Call the Midwife, when I played a young woman who had Down's syndrome who was pregnant. It was frustrating to hear the attitudes of people towards people with a learning disability at the time, I'm glad I wasn't born then. But unfortunately some of those attitudes are still around now.
Research from learning disability charity Mencap last year found that just 34% of the public said they'd seen someone with a learning disability in a TV drama or comedy and 12% said they'd seen someone in a film in the past six months. Those figures are too low. There are 1.4 million people with a learning disability in the UK and we see a variety of people every day in the real world, so why isn't that reflected on TV?
Things have improved and I've been lucky enough to be involved in some big steps forward. I was the first actor with a learning disability to play a character without a disability on stage, a big moment for the learning disability community of actors. It's these opportunities that keeps me going.
It's great that the Oscars has got people talking about diversity. But there's no mention of making more opportunities for people with a learning disability. Statistics show that 16% of Oscars are awarded to non-disabled actors playing a disabled character.
It makes me angry that there are lots of actors with disabilities, but they are not given the chance to play roles, even when that role calls for someone with a disability. I think that the directors have missed a trick. Look at the amazing things critics have said about My Feral Heart and its leading actor who has Down's syndrome. I love good drama, and I think it needs to be believable, I think that's what audiences deserve. They want to look into the character's eyes and believe that they have a disability.
It's important for people with a learning disability to be seen on TV, simply because we exist, we are everywhere. We are not mythical beings and we can play characters that people can relate to and are interested in.
I would like to see more parts written for people with a learning disability and ones where the disability is not the main focus. For the few roles there are, TV is inclined to only be about the problems that having a disability brings, the character is a "disability" instead of a "person".
TV bosses should use characters with a learning disability, doing stuff that has nothing to do with disability, just being part of life. Sometimes a small part, like the guy behind the counter at your sandwich shop - that's how we'll make disability seen as a part of society.
It is so important to challenge stereotypes because they are boring, like all stereotypes. People with a learning disability are people, just like anyone else. TV and film are supposed to reflect real life, but if people with a learning disability aren't included - then that isn't showing what society is actually like.
It is great that people are talking about diversity at the Oscars, but disability needs to be part of this. Now it's time to be more inclusive to make TV and films more interesting and bring the public and learning disability together.
Related