With its insouciant, smoking hot cool, the biker jacket is an irresistibly easy, fashion-by-numbers way to add edgy, bad girl vibes to your look, particularly when flung over a fancy frock. Juxtapose pretty, ladylike party dresses with manly, rock n roll leather for an effortless, not to mention practical, chic this Christmas.
The iconic style enjoyed a multitude of luxe, high fashion makeovers in the spring, most notably (and gorgeously) at the hands of Christopher Bailey for the Burberry Prorsum 'Heritage Biker' collection and at Balmain where embellishments brought a new dimension to the design.
With this season's catwalks -including Junya Watanabe, Rick Owens, Alexander Wang, Acne, Jeremy Scott and even Nina Ricci - gathering further momentum for the trend which, according to designers from Louis Vuitton to James Long, looks set to continue into Spring/Summer 2012, the High Street has jumped on it, giving us so many great options from the classic boxy biker shape in fresh new colours and fabrics (metallic, pony, jersey, jacquard etc) to longer line motorcycle jackets with quilting detail and gilet versions with or without hoods.
Having recently snapped up a proper James Dean-esque number in Thriller-meets-Heinz Tomato Soup red from eBay to bedazzle - not unlike the French Connection one below - I'm now trying to find a slick, clean and preferably sparkly party dress to wear under it for the festive season. Here's a selection of my weekend picks...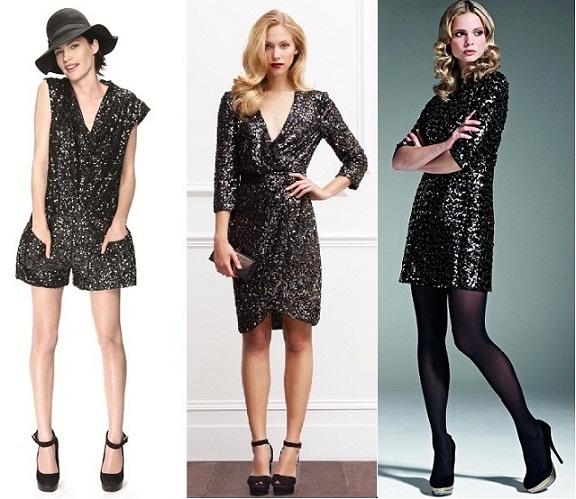 L-R: French Connection 'Lucinda' sequin playsuit, £160, Coast Limited Edition Party Collection 'Perla' V neck dress, £195, Matalan 3/4 sleeve black and gold sequin shift dress, £28.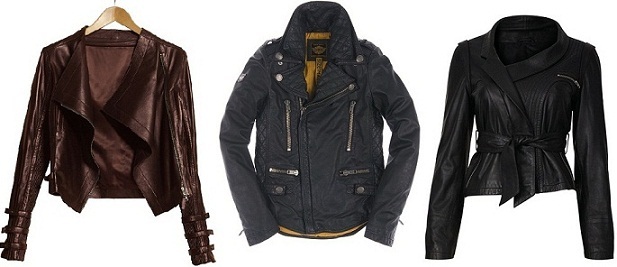 L-R: Hobbs Unlimited chestnut brown leather Riding jacket, £649, Superdry black quilted moto jacket, £194.99, Preen's take on the biker jacket for Debenhams (in store only).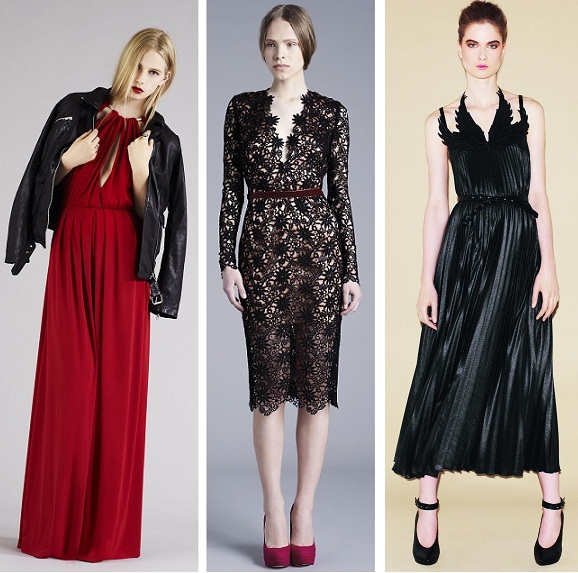 L-R: Red split front maxi dress, £80, and longline, classic black leather biker jacket, £190, both from Warehouse, RI (Roksanda Ilincic for Debenhams) long sleeved black lace V neck dress currently on sale for £200 from £250, Hobbs Unlimited Wings maxi dress, £299.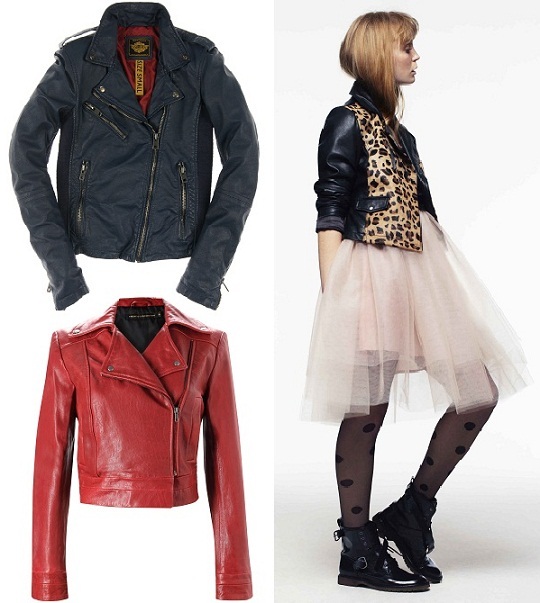 Clockwise from top left: navy leather mini moto jacket from Superdry, Leopard print pony panel biker jacket, £160 (worn by model) from ASOS.com, traditional biker style 'Jackson' jacket in red leather, £295 from French Connection.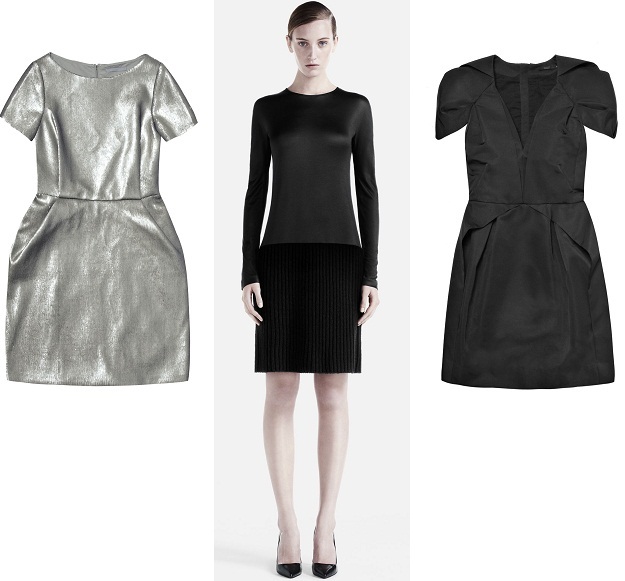 L-R: Silver fine sequin short sleeved dress, satin panel long sleeved dress, black sculpted origami folds dress, E.99 all from Cos (whose e-tail store is finally up over at www.cosstores.com).