Clumsies beware! White is going head to head with red in the colour battle to be this year's Christmas No. 1.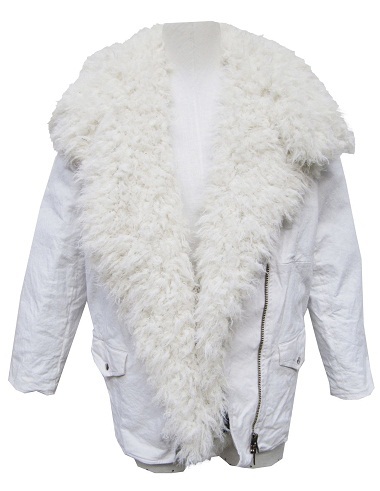 The Autumn / Winter 2011/12 catwalks were awash with snowy looks from top designers including Isabel Marant (whose Kristin coat is pictured above, £665), Alexander McQueen, Yves Saint Laurent and Hermes.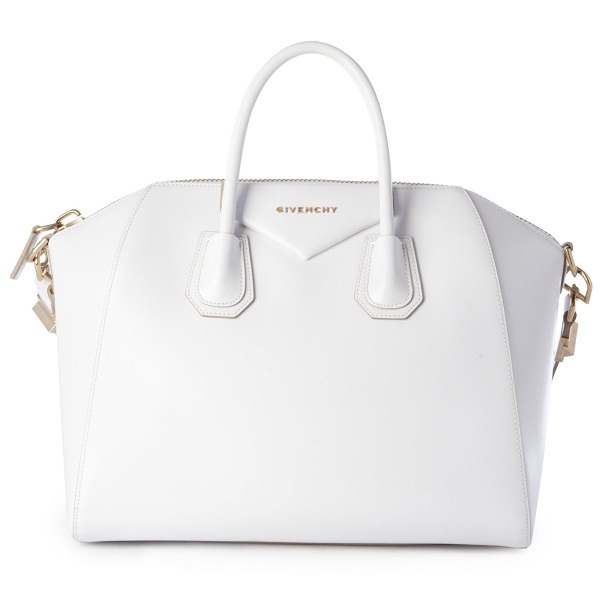 As Selfridges prepares to open its White Wonders concept store, I had a sneak peek at some of the pieces designed exclusively for this Wonder Room pop up which, if - like me - you're an accident magnet and a slave to the dinner medal, you'll be pleased to hear includes a host of amazing alabaster accessories.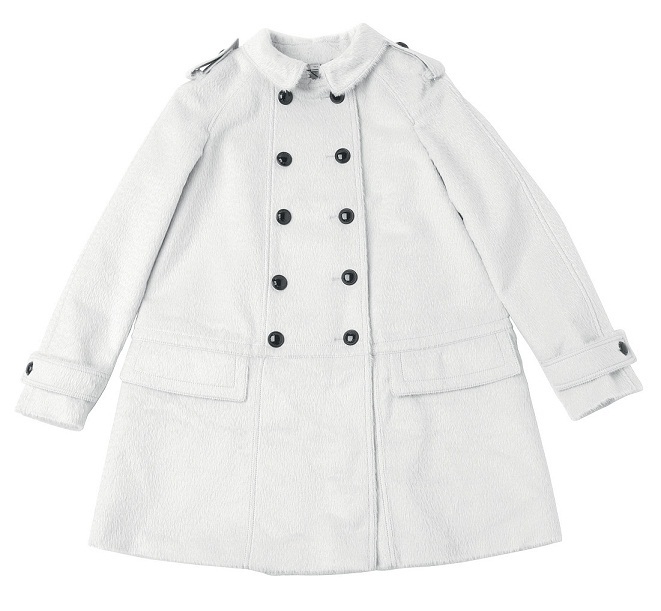 Burberry Pattison jacket, £995
From a milky Mulberry Alexa in crocodile (£895) and Givenchy tote (£1,165) to a fitting Tom Ford White Musk candle and glitteringly sleek make up set from MAC, switching its signature black packaging to fit with the achromatic theme, the White Wonders collection is filled with gorgeous gifts and some seriously covetable clothing (the Anglomania Friday dress and Burberry trenches in white for men and women - HELLO). Brit Artist Marc Quinn, whose 2008 golden Microcosmos Siren sculpture of Kate Moss in a complicated looking yoga pose recently made headlines after reportedly fetching over $900,000 at auction, has also put together a capsule range of products for the store as well as a new installation which will be on display - hopefully no frozen blood heads this time.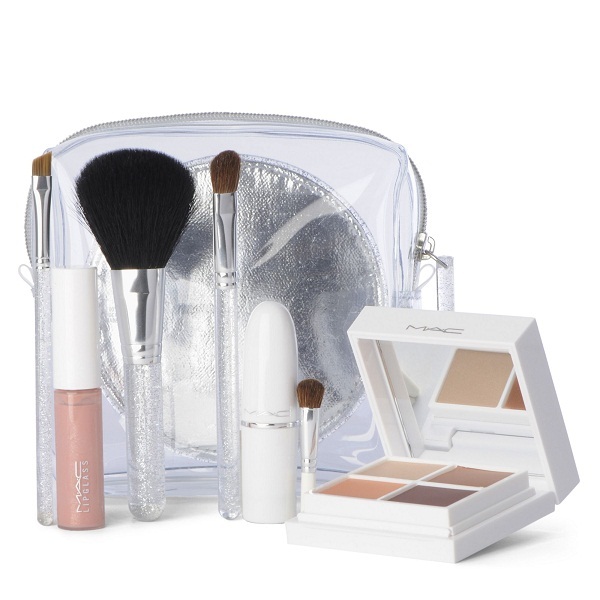 I'm not sure whether I should have included this before I've got my own hot little hands on them as they're guaranteed sell outs (again), but in the spirit of seasonal sharing check out these festive L'Oreal sets which are also Selfridges exclusives. If you're a product junkie, you're going to want to be all over the 'All I Want For Christmas' Beauty Advent Calendar (£80) - a fantastic diet alternative to the usual chocolate variety - which contains 24 mini treats from the likes of Lancome, Kiehls, Shu Uemura and YSL. There's also a genius Christmas Cracker version (£38) - mini screwdrivers and fortune telling fish be gone!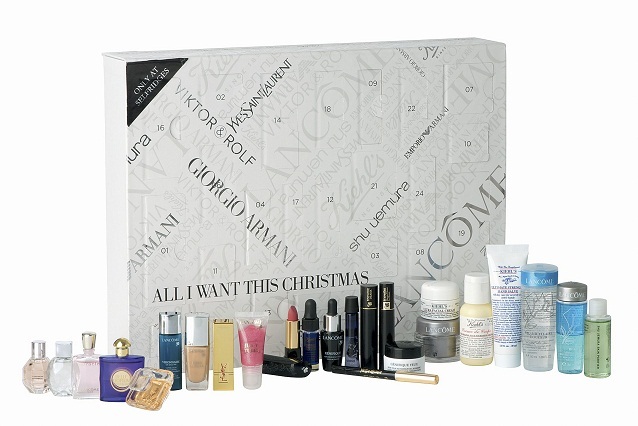 If you're brave enough to try to pull off the winter white trend on a clothing level it might be wise to make like Victoria Beckham (who also has a specially designed bag in the White Wonders collection) and match your beverage colour to your outfit to minimise staining dramas - mmmm Starbucks steamed milk with an almond shot...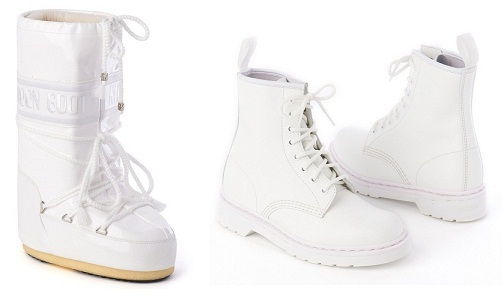 My favourite footwear pieces - all white Dr Martens & some classic retro Moonboots (£135)
Some White Wonders items are available to purchase now from www.selfridges.com but if you want to see the full range, the White Wonders Concept Store opens on 28th October and will be located within the Wonder Room on the ground floor of Selfridges' Oxford Street flagship.