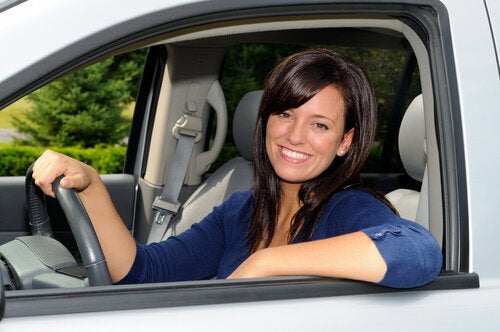 Living in the countryside I have been commuting to work for as long as I can remember. I am fortunate that with a home office I don't always have to travel to London (or elsewhere) but I still have to do it, sometimes daily, sometimes weekly or sometimes fortnightly. It usually involves a drive, a train and then the tube. At the moment, it involves a lot more with my alarm going off at around 4am signalling that it is time to head off in the car to Heathrow, before boarding a plane to Manchester for Dragons Den filming. I know I am not alone though as for many, going to work now involves some kind of commute.
Travelling to work unfortunately can be expensive and commuting costs taking up a large chunk of many people's budget. Driving is expensive as running a car everyday can be costly. However, if you go on the train you could be saving hundreds of pounds by buying an annual travelcard rather than paying monthly, weekly or (the most expensive method) daily. Sainsbury's Bank Credit Cards has researched the cost of some of the country's most popular rail routes for commuters and found that people are wasting money every day. For example, Reading to London costs £402.10 per month but if you bought an annual pass, you would save £637.20 a year. Brighton to London costs £423.20 per month but if you bought an annual pass, you would save £669.40 a year. Leeds to Manchester costs £74.50 a week but if you bought an annual ticket you would save £894.00 a year and a commute from Coventry to Birmingham would save you £99.20 by switching to an annual pass! The list goes on and I think you would agree that the facts are pretty compelling!
Season tickets for the train are expensive and you have to be able to cough up at the start as the initial outlay is high but many companies offer an interest free season ticket loan so take advantage. If not, it can be worth taking out a 0% purchase credit card and paying that back monthly (as long as you can be disciplined!) as it will save you so much in the long term.
If you need to use a car to commute, to cut down on your fuel costs try lift sharing with colleagues or even use the Liftshare website where you can find people making the same journey as you. There's a GREAT savings calculator that tells you how much it really costs to travel somewhere and how much you will save if you share the journey. The site has almost 400,000 journeys available to share so hopefully you'll find someone and ask around at school to pool resources on the school run too. You will probably save almost £100 a month by car sharing so worth doing. There is also now an easy to use app available. For petrol, sign up for alerts from petrolprices.com so you can find the best deal in your local area - sometimes there is a 5p difference as little as 1 mile away! Supermarket coupons are another fantastic way to cut the cost of petrol so keep an eye out and change where you do your weekly shop if you spot a deal.
When it comes to the commute, don't forget about the bus (or maybe even a tram). It is often the cheapest way to travel in towns and cities and is so convenient as it can often take you direct to the door! According to figures from Stagecoach, catching the bus is around 60% cheaper than commuting to work by car and bus users save an average of £100 per month by leaving their car in the driveway. The study gave examples of bus passengers travelling between St Ives and Cambridge who saved 83% compared to driving, which actually amounted to more than £5,500 a year. It also found that taking the bus between Glenrothes and Edinburgh could be 64% cheaper than driving and that commuters in Wales could save more than £120 a month just by switching to bus travel between Merthyr and Cardiff.
If you are willing to cycle to work then you MUST consider the Cycle to Work scheme as it saves you so much money. It is a tax free scheme where your employer can buy a bike which you then pay back monthly through your salary. It means you don't have to fork out a lump sum up front and in most cases you can get a bike worth up to £1000. According to cyclescheme.co.uk the average commuter saves over £600 a year in car running costs by switching to a bike. You must use the bike more than 50 per cent of the time for 'qualifying' journeys which are between your home and workplace, between one workplace and another or to and from the train station to get to work. At the end of the loan your employer may then give you the opportunity to buy the bike for its full market value, if you wish or you may be able to continue loaning the bike at no cost. It is not only cost effective but gets you fit and healthy too - bonus!
We certainly need to start getting savvier about how we travel to and from work. Just making some simple tweaks to our journey could save hundreds of pounds of our hard earned salaries, so it is definitely worth the effort!
Popular in the Community