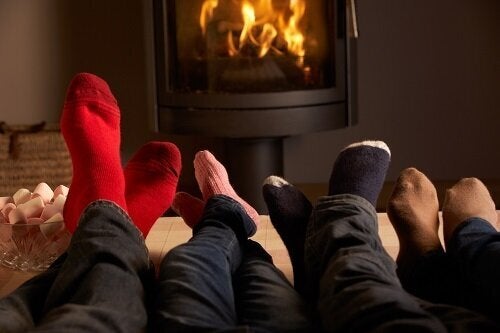 The rising cost of energy (and everything else...) means 2.5 million Brits will borrow money this winter to help heat their homes. But LOADS of households, around 3.4 million of them, could qualify for help with their energy bills and over half don't realise.
If you are over 70, are a single parent, have children under 5, are disabled or have an income of under £16,000, you could be eligible for benefits or a grant. AMAZING NEWS!
So, how do you know if you qualify? Well it is actually simple.
Calling the Home Heat Help Helpline on 0800 33 66 99 is the easiest way to find out what grants or benefits you are eligible for. They are an independent advice line, offering free advice on how to save and they WON'T try and sell you ANYTHING.
Their lines are open 9am-5.30pm and you can generally get through straight away. They were SUPER polite and efficient when I gave them a call. The average call to the helpline lasts 7 minutes; they will ask you for your name, address, phone number and what benefits you claim. They will be able to tell you what you are eligible for and can then put you straight through to your energy supplier or the right Government department. I wish more people knew that there was help out there!
When it comes to pensioners, if you have a parent or grandparent who claims state pension and is over the age of 75, then please make sure they know they can apply for the Warm Home Discount which gives £135 towards heating bills. Pensioners under 75 can claim if they don't get Savings Credit.
Those who live at home and were born before 6th January 1952 can also get Winter Fuel Payments worth £200 (to those under 80) or £300 (to the 80+). The Winter Fuel Payment Helpline number is 0845 915 15 15.
Cold Weather Payments should automatically pay pensioners £25 for weeks when the temperature remains below freezing. If this isn't happening when you believe it should, you need to get in touch with your pension centre.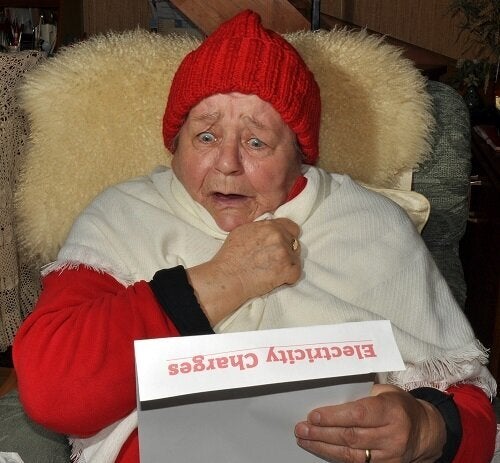 If you fall into the 'under 70s' category and don't have any of those other options open to you, you could still be eligible for a grant to help insulate your home and make it more energy efficient. Whilst it's not immediate cash, insulation could save you HUNDREDS in the longer term. In fact, insulating your walls could save £135 a year, insulating your loft could save £175 a year and replacing old drafty windows could save £165. And these improvements can be made whether you rent or own your property.
The energy companies all have money set aside to help 'vulnerable' customers. They can extend the Warm Home Discount (£135 credit) to those who aren't pensioners, but the guidelines for who can receive this changes from company to company.
As everyone who knows me will testify, I am constantly talking about how switching your energy is one of the easiest ways for ANYONE to save money on their utility bills. It is a genuine no brainer and I don't understand why everyone isn't doing it! One of the easiest ways to protect yourself from the price hikes is to switch to a fixed rate tariff, this will guarantee your energy stays the same price for the duration of the deal, normally a year. You can find out more on my 1 minute guide to Energy Switching
If you're behind with your energy bills, the golden rule is - DO NOT IGNORE IT AND DO NOT BORROW MORE! The first thing you should do is call your energy supplier. There are rules in place that mean energy companies MUST help you if you call them. They will give you advice on how to pay and will help you set up a suitable payment plan.
But if you are really worried about your energy debt then give the Home Heat Helpline a call. In the past the helpline has helped to set up payments plans and also get the interest on energy debts stopped. Research from Think Money says that 9% of electricity and 10% of gas customers who use a prepayment meter are cut off from their supply once a month. Ouch!
If you're behind with your bills but still want to switch suppliers, it gets a little trickier as you're never going to be able to leave the debt behind. If you have debts that are less than 28 days old you can transfer these to a new supplier. If you want to switch because your supplier has raised their prices, you've got 30 days to pay off your debt and then you can switch without being affected by the price rise. If it's your energy company's fault you're behind with your payments, perhaps they missed a reading or didn't generate a bill, you can switch but you'll still have to pay off the debt. Or if you have pre-paid energy on a meter, you can transfer debts of up to £500 for gas and £500 for electricity to a new supplier, but you will need to stay on the meter until the debt has been repaid.
All images supplied by Fotolia.