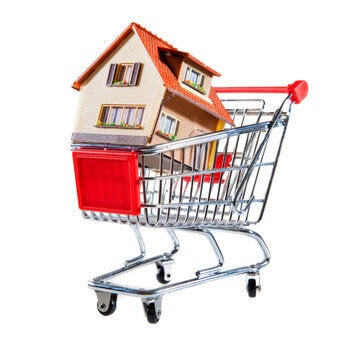 We have recently gone through the process of renting out our flat. THIS time we were fortunate enough to do the whole thing privately through friends and I can't describe how much EASIER it is when you don't have to involve Estate Agents. Whenever we have been through the lettings process in the past, or in fact when we have been buying and selling a home, it has rarely gone smoothly. It has been expensive, with very little value for money and full of unnecessary blips along the way. I have never been sure who to trust and have often questioned whether the agents are working for me the homeowner, the prospective buyer or maybe just themselves. It hasn't felt transparent enough. However, up until now there have only been a few alternatives. That, however, is about to change and I couldn't be more excited!
New estate agency http://www.purplebricks.com launched on Sunday, and is a brand new way to rent out or sell your home. They say it has the human face of the traditional high street estate agency, but offers a new way for customers to control the whole process online, at the click of a button. Unlike some of the other online agents, it operates 24 HOURS A DAY!!! It means that if you want to book a viewing at 10 o'clock at night or accept an offer the moment you wake up, you can! Going through an estate agent has often led to delays or a tense wait over the weekend to find out if you have actually sold your house. Now, customers will no longer be constrained by traditional opening hours and with the whole thing being transparent and interactive, it should mean you have complete control.
The major benefit of using an estate agent in the past has been their access to the big property sites. SO many people (including my husband) enjoy 'property porn' - trawling the property websites for amazing houses to lust after. Although that just sounds like a bit of fun, the majority of people these days find their dream home on a site like Zoopla, Rightmove or Prime Location. However, the only way to advertise your home on them has been to go through an estate agent. Now these new online estate agents are giving you that access. Purplebricks, eMoov, Hatched and House Simple are ALL using this as their major benefit and that is VERY savvy considering 95% of people start their house search online.
You might be worried that these online estate agents are just going to give you LOADS more work to do but I honestly don't think so. Most of them hold you hand throughout the process and offer support every step of the way. With Purplebricks for example, you can book in for a FREE valuation of your property with one of their Local property Experts. Then they'll do the written descriptions of your property, floor plans drawn and even take the professional photographs. In the 'old world' all of this support came with a hefty commission - the average is now 1.8%, which results in an average charge for the seller of over £5,800. VERY expensive. Purplebricks charge a fixed rate of £599, the basic package at eMoov starts at £395 and Hatched is from £540. This is a MASSIVE difference! House Simple even have monthly packages for marketing your property which could prove to be VERY cost effective.
With the launch of Purplebricks and the growing popularity of DIY house selling, it feels like the whole property market is about to change, putting buyers and sellers BACK in the driving seat, rather than your pinstriped high street estate agent - isn't that amazing?
Popular in the Community