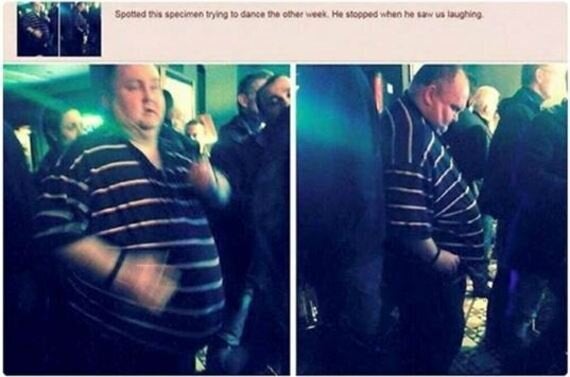 The Original Post That Started It All
When someone posted these images of me on the website 4chan I have no idea what was going through their minds at the time or what their reasons could have been for doing so. Were they after a cheap laugh at someone's expense? Were they insecure in themselves and needed to put attention onto someone else? Or, was it just a quiet day in the office and they were bored? No-one but the relevant individuals can say for definite, but what I can be sure of is that I do not believe that they ever expected the reaction that these images would generate, or that they would be viewed by what must now be over 2million people via various international media sources.
What is also unknown, if it was not for the intervention of the vociferous group of Los Angeles women who took immediate offence to them, is would I ever have got to know that these images were even in existence never mind in the public domain? Not being on social media at this point it is a matter of discussion. However, what is crystal clear to me though is that the circulation of these images and subsequent internet campaign that ensued, whilst raising over $70,000 for charity so far, has enhanced my life in so many ways that it surely defeats the negative intentions that were potentially behind the initial posts.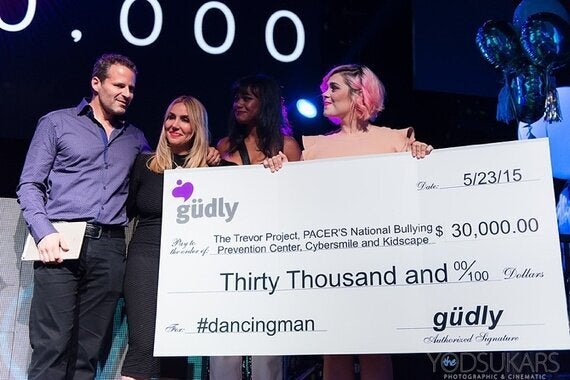 Gudly's Donation of $30,000 to complement the $40,000+ donated via Go Fund Me
From a quiet, what I would view as a normal life in London, my whole life was initially turned upside down when these images, accompanied by the overwhelming messages of support, first appeared on Twitter. From not having any social media presence at all, within 72 hours I was to have over 70,000 followers. All of these carried the same sentiment that enough was enough and the time had come to stop making the trolling of people the norm and to use social media for the good that it was surely created for.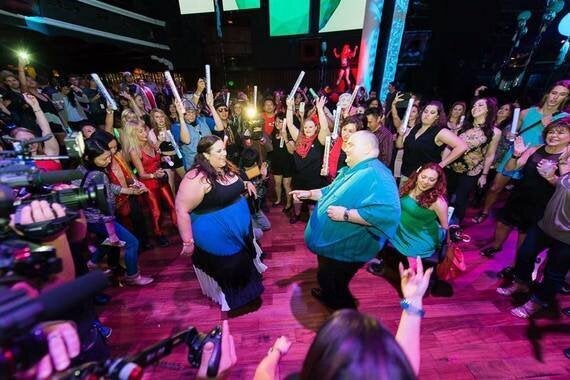 Dancing with Whitney Way Thore at Avalon
Many activities and appearances followed, all of which have been well documented through various other media sources, but all with the underlying feeling of being genuine, full of warmth and created from genuine friendship. Nobody sought to seek personal gain or promotion through anything that was agreed, and as soon as it was realised that the major details of the events were to be covered through the extremely kind gestures from the various parties involved, it was instinctive to the people on both sides of the Atlantic, that the monies that had been donated to fund the party should now be passed onto to charities that were advocates against online bullying and body shaming. We initially then nominated a couple of charities in each country.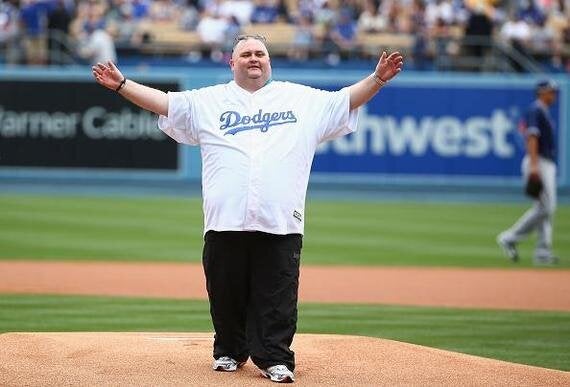 Throwing First Pitch at the Dodgers
Whilst continuing to work closely with the DanceFree Movement (www.dancefreemovement.org) and the other speakers and body positive advocates that I have been fortunate to meet along the way, a lot of my spare time is now spent helping to raise awareness and funds for these charities. The charities, for those interested, are Kidscape, Anti-bullying Pro, and Cybersmile in the UK and Pacer and I Am That Girl in the USA. Whilst I still have a profile on social media, this will obviously reach a much wider audience, but when the profile fades, which in time it will do, the work will still continue but under a much lower spotlight. The fundraising continues with me putting myself completely out of my comfort zone and signing up for 3 x 10k runs during the spring of 2016 where I intend to run in the three locations that are dear to my heart, London, Liverpool and Los Angeles.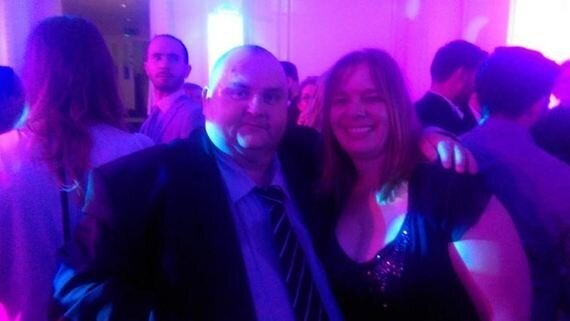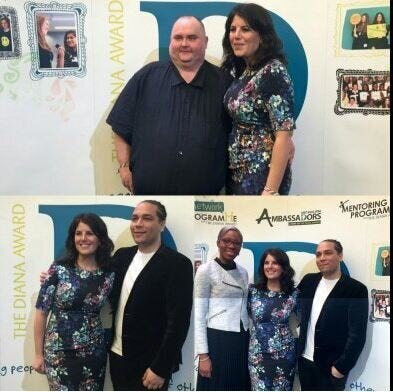 With Nikki from Kidscape and Monica Lewinsky with Tess and Alex from Anti Bullying-pro
Taking aside the party, meeting various celebrities, appearing on live television in three different countries and having the opportunity to partake in some once in a lifetime opportunities, the real positive of this incredible journey is that it has brought several truly inspirational people and organisations into my life that will now play a large part in it in the years to come.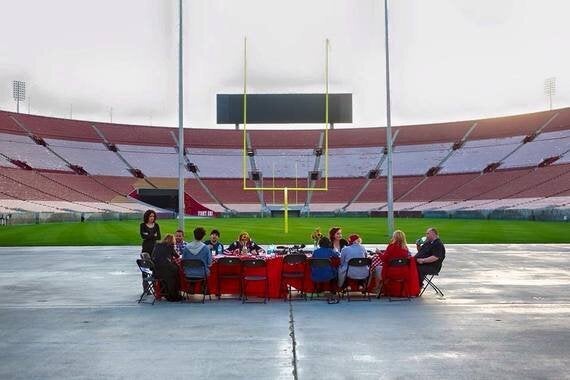 The group of us at The Coliseum having a Private Picnic in the endzone
Are there any regrets or is there anything I would have changed throughout all this you may ask? The answer is yes, but only the one. I wish that my mum was still alive to have been a part of all this. As she is not, I am just hoping that she is looking down on me with a big smile on her face and the feeling that I have done her proud.
I for one have not stopped smiling since I first made contact with the remarkable girls who made it all possible and can assure you that I will continue to do so for many years to come.