As far as road trips go, there's only one contender for most famous. California's Pacific Highway has been the stuff of road trip legends for decades, conjuring up images of old American cars, gorgeous sunny beaches and long, golden days. But that's only one side of it.
Full of beachside activities and ice cream parlour suggestions, most road trip guides are only relevant during summer - but what if your only chance to make this trip is during the darker, chilly months? This winter I drove the length of Highway 101, taking a few detours along the way. Here's my guide for where to stay and what to do on your alternative California road trip.
Los Angeles & Santa Monica
The beautiful beach community of Santa Monica has long been considered progressive and has spearheaded many ethical campaigns. Sustainable tourism is this city's latest initiative, so be sure to check out the world's first solar powered Ferris wheel at Pacific Park. Santa Monica's sunny climate, even in winter, is perfect for enjoying in an eco-conscious way: cycle or walk down the beachfront, visit one of the many farmers' markets or even hop aboard for a whale watching cruise.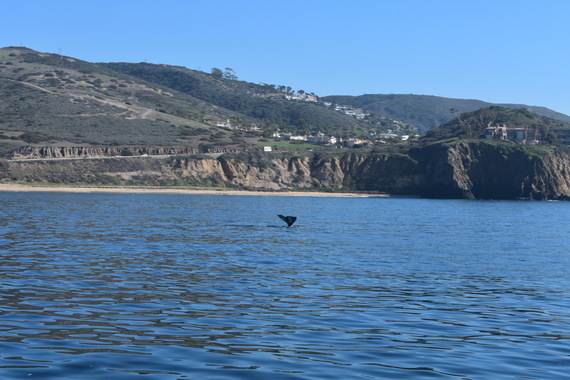 Santa Monica is packed with cool hotels, but make the most of your surroundings and head to Shore Hotel, the very first hotel here to be given the Leadership in Energy & Environmental Design (LEED) certification. From its opening in 2011, this hotel has been a pioneer in sustainable tourism, and its prime position on Ocean Avenue means you can enjoy breathtaking sunsets from your balcony.
Monterey
Surrounded by the Pacific on three sides, the Monterey Peninsula offers spectacular coastal views and a wealth of cultural activities. Drive down the famous Cannery Row from John Steinbeck's eponymous novel, which he described as "a poem, a stink, a grating noise, a quality of light, a tone, a habit, a nostalgia, a dream." If you have time, check out the world famous Monterey Bay Aquarium at the end of the street.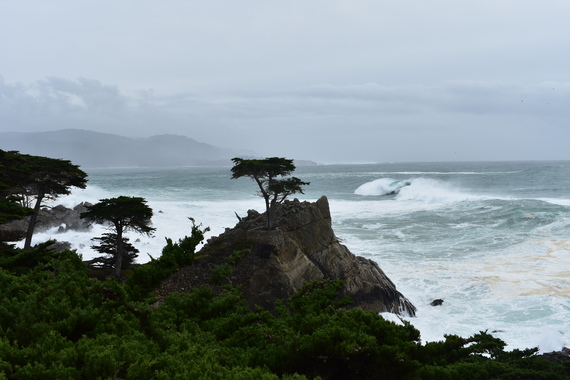 The most unique way to explore this area is via the Monterey Movie Tour. This 17-mile journey will take you through Monterey, Pacific Grove and Carmel, as well as past famous landmarks like the Lone Cypress Tree and the legendary Pebble Beach golf course. It doesn't matter if you don't golf, as Pebble Beach is THE place to spot celebrities in the area: take a seat at the Tap Room, get yourself a drink and keep your eyes peeled for regulars like Clint Eastwood and Mark Wahlberg.
San Francisco
For visitors to San Francisco, there's only one area to stay - Fisherman's Wharf. Home to some of the city's best restaurants, countless attractions and Pier 39's famously noisy sea lions, visiting this cool waterside neighbourhood is a must. The best way to get familiar with your surroundings is simply to walk along the water, admiring the stormy views of Alcatraz shrouded in fog, and the fishermen hauling their catch.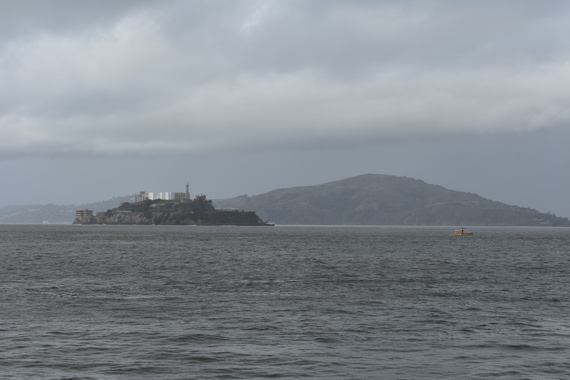 The best place to stay on the waterfront is Hotel Zephyr, a newly renovated boutique hotel which offers something completely different from anywhere else in the city. The nautical themed decor is a playful nod to the hotel's surroundings, and the vibrant 3-D art, exposed light bulbs and porthole windows will have you snapping away.
Once you're settled in the hotel, head down to The Yard, an outdoor communal space where you can enjoy unobstructed views of the bay while sitting inside giant portholes, drink in hand. When it's cold, grab a seat by the open fire pits and ward off that chilly San Franscico wind. Afterwards, head to Fog Harbor Fish House for dinner, where you can dine on fresh, local seafood while enjoying views of the Golden Gate Bridge.
Yosemite National Park
Now it's time for a detour. Yosemite National Park is about a three and a half hour drive from San Francisco, and is a clear diversion from the classic Pacific Highway road trip. But Yosemite is always worth a visit, and this slice of California offers something totally different from the stop offs so far.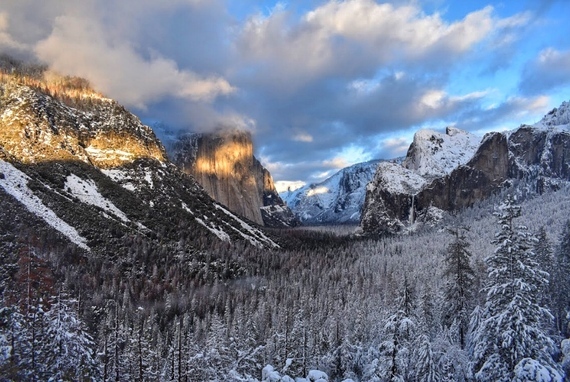 The enormous waterfalls, towering sequoia trees and breathtaking mountain vistas are truly jaw dropping, and when the park is blanketed in snow its beauty is at its peak. In winter, one of the best things to do is a snowshoe hike; choose either short, gentle ambles or more ambitious treks to Dewey Point for incredible views.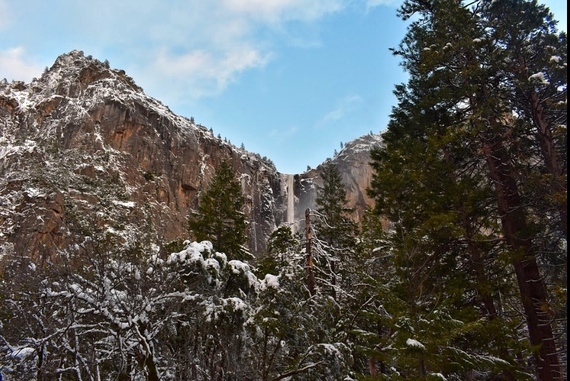 Stay at Tenaya Lodge, which is surrounded by the Sierra Forest and is the perfect base to explore the park. The food here is vastly superior to any other restaurants in Yosemite, and during winter months you can choose between the Sierra Restaurant or more low-key Jackalope's Bar & Grill. Best of all however, you can kick back in the lodge's Ascent Spa. After your long road trip through California and vigorous exploration of Yosemite, you deserve it.
All images by Selene Nelson.
This post has been published on The Huffington Post's blogging platform. The views and opinions expressed in this blog are those of the author and should not be taken as those of The Huffington Post. The Huffington Post does not allow bloggers to acquire products, access or accommodation for review in the site's name.