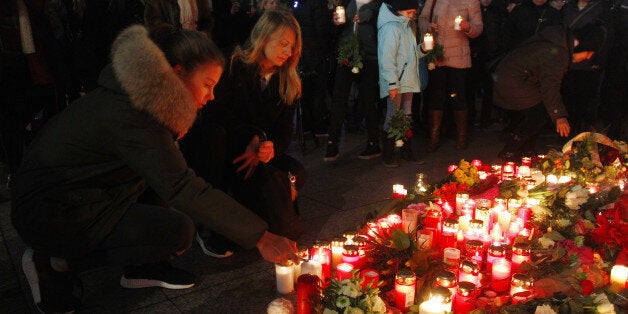 No sooner than Nice had started to relax - as much as is possible for a place that's in a state of emergency (even our animatronic nativity scene is under guard) than the city finds itself twinned in tragedy by this latest copycat attack on Berlin. Like Nice, Berlin is famous for its sense of fun - and its citizens now find themselves in a world a million miles removed from it - facing the aftermath of a deliberate and vicious attack on random victims who, like ours, were simply enjoying a fun-filled night with their friends and families.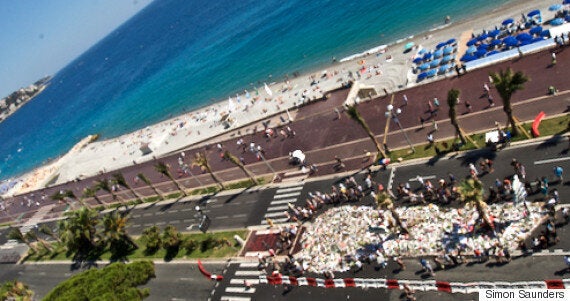 Although I lay no claim to be any kind of expert on coping with trauma, particularly of a terrorist kind, I was raised during a decades-long terrorist campaign on my home city, and later missed the 2005 bombings on London by a minute (habitual lateness saved my life; I missed a train connection). I worked as a photographer and journalist for Transport for London at the time, and documented London's response to the attacks. Years later, here in Nice, I was enjoying the festive fireworks on the beach with family and friends a few hundred yards from July's attack and was caught in the crowds as they fled in fright.
Today, Nice and Berlin are connected via hashtags, comparisons and, more importantly, the simple fact of shared grief. While it's impossible to tell whether there's a co-ordinated plot to 'attack our way of life' this is unlikely to be the last attack of its kind, no matter what walls are built or immigration laws passed.
Nice is still suffering. For the first time, our famous Ferris wheel is walled-off amidst tight security, armed guards patrol the streets night and day, and Christmas feels just a bit less Christmassy. For weeks following the attacks, our shock and grief found expression in moments of irritation, a general, all-pervading gloom, and a sense that whatever the reaction - political or otherwise - it was the wrong one.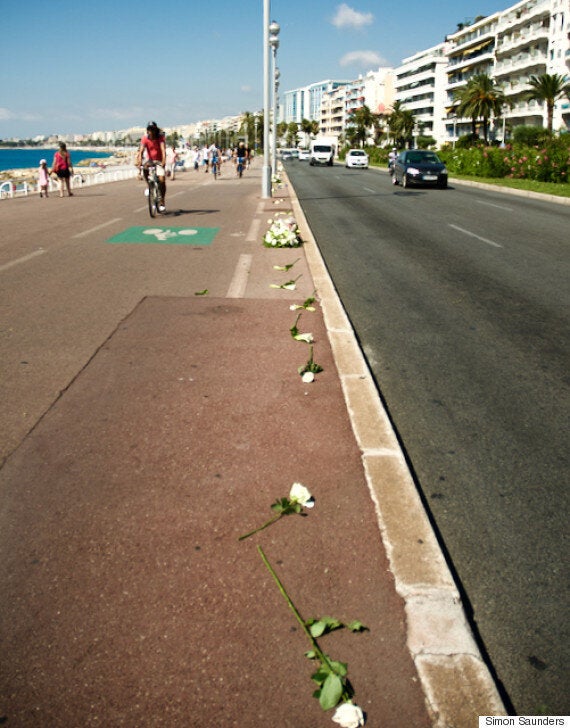 I was asked today what advice I'd give to a Berliner, from the perspective of a citizen caught up in the wake of a wave of violence. Here are a few thoughts, for what they're worth:-
1. If you have acquaintances or friends who are injured or have lost someone, show up for them - even if you're not that close. Check that it's OK to, and visit them at the hospital or go to their loved one's funeral. It'll be appreciated.
2. Stay in touch with your friends, and go to official events and memorials together; they can be emotional, scary and intense, especially among huge crowds.
3. Don't get caught up in the drama. Focus on the fact that people are suffering, and don't get dragged into international politics or petty arguments.
4. Read at least three newspapers for a balanced diet of information. Don't fan Facebook flames or feed Twitter trolls.
5. Stay as safe as possible, but stick with your routines. While respecting the gravity of your city's situation, don't let life come to a standstill; it can turn genuine sadness into gloom and depression.
6. Small, practical things are a comfort in the face of big, awful events. Raymond Carver's A Small, Good Thing says it all: "Eating is a small, good thing in a time like this". If you can cook, bake, or even make a cup of tea, do so; feed your friends, and strangers, and yourself.
7. Avoid any kind of phobia. It will make you bitter, angry, miserable and lonely - especially at this miserable and lonely time.
8. If you have an opportunity to volunteer, take it. Helping others will cheer them up - and you too.
9. If you have a god, pray. If you don't, please don't mock others who do.
10. Under no circumstances take a selfie within a one-mile radius of the attack or memorial zones. It's not about you.
11. Remember that, statistically speaking, you're unlikely to be killed by a terrorist and far more likely to die as a result of bad lifestyle choices, so try to keep a sense of perspective.
12. Small kindnesses make a big difference. This is an opportunity to make a difference - take it.