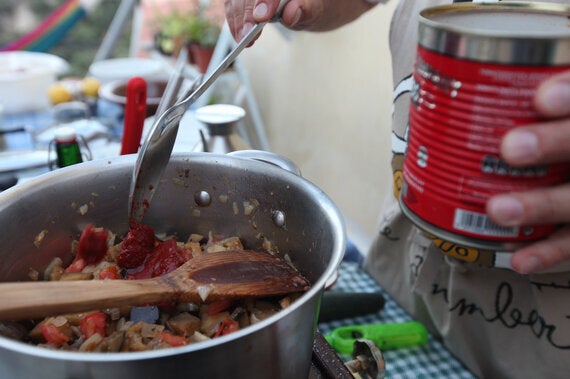 From sun soaked fields to cobbled streets you're never far from centuries of family recipes and culinary tradition in the Med. Crete, the largest of the Greek islands is situated just south of the mainland and boasts a palette brimming with a vitality matched only by its residents. But what is it about the Cretan diet that's been keeping faces smiling and plates clean all these years? Well we have a few ideas...
1) As islanders the people of Crete have a long history of self reliance. They work their own land and cultivate their own locally sourced produce. Rich in nutrients and free of preservatives much of the food is untouched by anything but the loving hand of the grower. Matured and hand selected under the glowing sunlight each olive is bursting with flavour and every tomato is ripe creating the inescapable sense that these are the real flavours of the earth.
2) Age is just a number and nowhere is that more evident than in Crete. Researchers have placed this extended lease of life on a flavonoid heavy diet. Found in apples, parsley and pinto beans to name just a few, flavonoids break down fats and reduce the risk of heart disease by lowering cholesterol. They are also thought to be effective in preventing a number of cancers all the while slowing down the physical signs of aging. With super-foods like these it's no wonder so many Cretans are alive and kicking well into their 90s!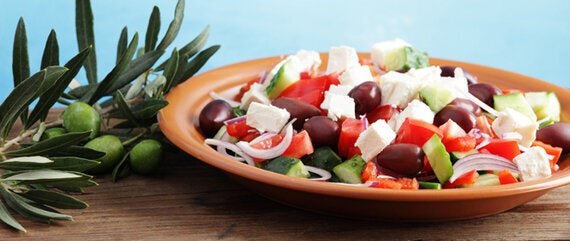 3) Whilst these nutrient-rich dishes are great for your physical health they play a massive role in your mental wellbeing too. In Crete family meals are not just for Christmas and you'd be hard pressed to find a local who doesn't hold them up as an important occasion to share in love, life and olive oil. The sense of belonging that comes from being at a table surrounded by loved ones is unmatched and so it's easy to see why most Cretan's believe happiness can be found in a mouthful of Dakos.
4) Buying produce directly from growers and sharing with friends you can't ignore the Cretan sense of community. Every step on the journey from the ground to your plate is linked creating a real sense of inclusivity that's unique to the island. Whether you're picking fruit from the tree or tucking into a plate of fresh fish it's hard not to feel like you're a part of that process, it's hard not feel an attachment to the island and to its people. In a sense when you eat as a Cretan you become a Cretan and that's really special.
5) And last but by no means least let's not forget the incredible flavours from the sea and the earth that make these rustic recipes so great! Most meals comprise primarily of fruit, vegetables and grains with meat and dairy often playing a secondary role. The traditional nature of the menu means these healthy dishes have been successfully perfected by generations of foodies tweaking each and every dish to guarantee even the last morsel is full of nutrients and flavour rich. Now what's not to like about that?
The people of Crete understand that being healthy and happy are important and that your physical and mental wellbeing is inseparable from your diet. They've preserved and perfected a culinary tradition that is vital even in the non-stop modern age and that's why a Cretan diet is one of the best around.