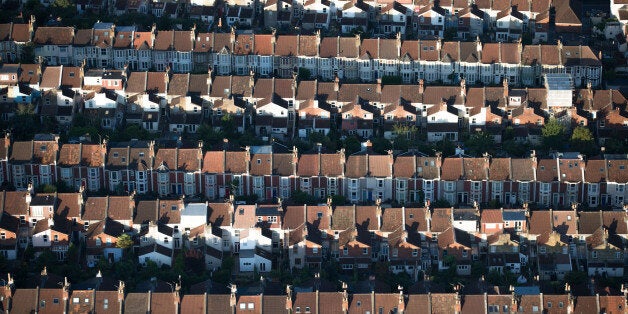 The government's long-awaited white paper on housing - due to be published shortly - is widely expected to feature measures to promote downsizing by older homeowners.
The proposals are predicted to include exemptions on stamp duty for older people moving to smaller properties, thereby freeing up larger homes for younger families as part of the answer to the housing crisis.
As well as much-heralded support for first-time buyers, government help for 'last-time buyers' is long overdue.
Of owner occupied homes, 49% are 'under-occupied' (at least two bedrooms more than needed, according to the recently published English Housing Survey). 7.2 million of the 14.3 million homeowners own their home outright and 85% of these outright owners are aged 55 plus.
In Britain it's estimated that only one in ten older people downsize while in the USA for example one in five do so. But figures from Prudential show that 38% of homeowners aged 55 and over in the UK are planning to downsize - some 2.3 million homeowners.
The growing numbers of older homeowners who plan to downsize their home as house prices continue to rise are often put off by the lack of housing options for older people and the difficulties of moving, according to recent research.
Almost three-quarters of enquirers aged 55-79 to www.downsizingdirect.com want help selling their home and buying and moving to a smaller property.
But 24% say they are put off downsizing by the lack of housing options, 19% by the hassle and cost of moving, 14% by having to declutter their possessions and 14% by family reasons such as staying close to children and grandchildren.
71% of enquirers to www.downsizingdirect.com say they want help selling their current home and buying/moving somewhere smaller. 15% say they want help to declutter while 14% were planning ahead.
downsizingdirect.com provides practical advice and support to older people and their families considering moving to a smaller home. Many people leave it too late to downsize or to get the help they need where they live.
Of the reasons given for wanting to downsize, 43% want to move to a smaller property; 38% give family reasons (such as death of a partner, moving closer to family); 33% say they have care, health or mobility needs; 24% want to reduce their running costs/maintenance bills because their property is too big; 19% want to release capital; and 10% are planning in advance of retirement.
With rising house prices the website estimates that older homeowners could release on average £100,000 capital and could save £2,000 a year by reducing their energy bills and other household running costs if they downsize their home.
Helping older people to downsize at the right time will also enable younger people to find the homes they need - a win win for different generations. But to make downsizing work, we need more options for 'last-time buyers' as well as for those getting onto the housing ladder.
Many older people want to move if they can find somewhere locally, close to friends, family and facilities. But we need developers, investors, planners and others to help make it happen - with government encouragement in the forthcoming white paper.
Stephen Burke is director of United for All Ages and www.downsizingdirect.com