In the wake of all of the post New Year buzz, there's something us tech fanatics always look forward to, the Consumer Electronics Show (CES). It took place in early January, and already feels like a distant memory, but it's held promise for quite the range of tech in 2015 to keep us going while we look forward to March, and the Mobile World Congress (MWC) in Barcelona.
The MWC will play host to all of the technology big guns, and rumour has it we'll be getting official specs for many new flagship devices, including the Samsung Galaxy S6 and the HTC One M9 (Codename: HIMA).
Until then, there's still a fair bit of speculation as to what specs devices will be playing host to in 2015. As such, I thought this would be as good a time as any to talk about some of these, along with a few phone predictions for this year.
If you thought 4G wasn't fast enough, it's set to get even faster this year (or at least, the speeds that devices can handle).
While most flagship handsets already have the potential to reach a 300Mbps download speed, the new generation of 4G - known as 'Cat. 9 LTE' - can hit up to 450Mbps.
EE claimed that it recently managed to clock up speeds of 410Mbps using this new 4G. To put this into perspective - you could download a 5GB file in about two minutes at this speed - that's some serious horsepower.
Better batteries and screens
Phones with Quad High Definition displays are becoming more and more commonplace, in phones like the LG G3. Should we expect better batteries to support the extra drain? Lots of people would rather sacrifice the pixels in favour of extra battery life, mind. As such, it seems like lots of phone developers are still sticking to 1080p screens to extend battery life - which is partly how Sony can boast about a "two day battery life" on their Xperia Z3 devices, for example.
As phones and tablets get more powerful, they're needing more RAM to help manage all of the different things they can do. Chinese tech company Xiaomi has been a name on the lips of lots of people in the tech world. Their flagship phablet, the 'Mi Note Pro', currently boasts 4GB RAM, meaning more multitasking power than ever before. It's very possible other competing handsets will be following suit in the coming months.
Octa-core devices have been intriguing consumers for a while - the US edition of the Samsung Galaxy S4 had one, but the European version missed out. This year could see more phone processors packing eight cores, with the Sony Xperia Z4 rumoured to have an octa-core processor, along with the HTC One M9 (which, according to some 'leaked photos', is going to look a lot like its predecessor).
Whether we'll see octa-core phones across the board, we'll have to wait and see, but with new Exynos and Snapdragon processors being released this year, 2015 should see some of 2014's processor offerings blown out of the water.
In addition to the aforementioned HTC One M9 and the Sony Xperia Z4, we've got plenty of other successors to look forward to. Samsung will be launching the Galaxy S6 this year, and LG will be coming out with the G4 along with the G Flex 2, allegedly the first device to host Qualcomm's Snapdragon 810 (one of the new Snapdragon processors we have to look forward to).
It's always quite hard to predict exactly what Apple is going to do - what it's going to call its next iPhone or what features it'll pack in. What we can be sure of is a new Apple device, be it the 'iPhone 6S' or the 'iPhone 7', along with upgrades (hopefully) in all the right places.
You may not be familiar with 'Tizen', an operating system created by Samsung, but it's something many Samsung fans have been keeping their eyes on. The first Tizen phone, the Tizen Z, was set to be a high spec device but, disappointingly, it never actually made it to the shelves.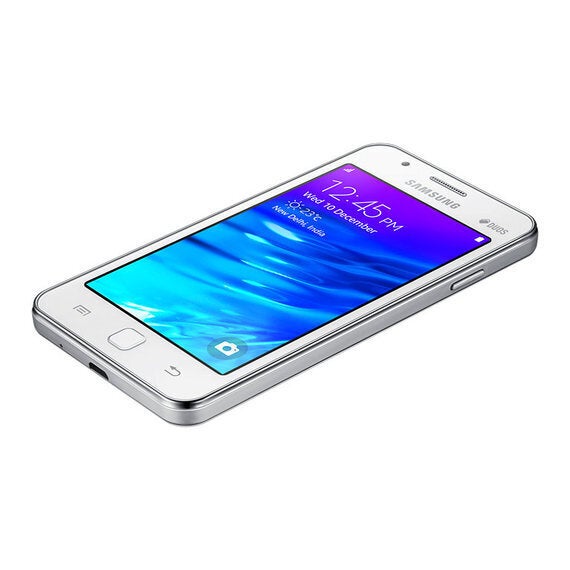 The Samsung Z1 (Credit: Samsung)
The lower spec (but more affordable) Tizen Z1, however, hit stores in India earlier this month. Having sold over 50,000 units since its launch, this could be a hopeful time for Tizen, so maybe a high-spec Tizen device - like the Z that nearly was - could be seeing the light.
Whether all of these things happen or not; with the announcements from CES already creating a buzz and MWC to look forward to, this year is certainly looking like a good year for gadget fanatics.