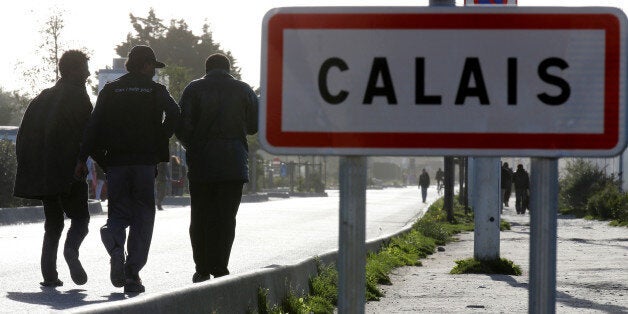 The latest immigration figures include some great news. Over the past year 4,162 Syrian families were resettled in the UK.
David Cameron made the commitment last summer to bring 20,000 Syrian refugees to Britain by 2020 in response to huge public concern about the worsening refugee crisis and strong support from MPs of all parties. This pledge is becoming a reality as communities all over the country are choosing to welcome refugees to their areas.
But the appalling events unfolding in Aleppo are a brutal reminder that there is no end in sight to the war in Syria or the immense suffering of children and civilians caught up in the violence.
The latest Government statistics are also an important and sobering reminder that Britain's compassion and support must embrace those fleeing long-running conflicts and chronic instability in many other parts of the world. They also highlight that Britain's role in supporting refugees is very modest by the standards of many other countries; the UK is ranked 16th in the EU in terms of asylum applications per head of resident population, behind Germany, Italy and France.
This is the world's worst refugee crisis in more than 60 years. Families continue to be torn apart and forced to flee the violence. More than 4,800 applications for asylum in Britain came from people from Iran, 3,127 from Iraq and 2,567 from Afghanistan over the past year. We have a moral and a legal duty to offer sanctuary to more refugees from Syria and other war-torn, unsafe countries.
Refugee Action supports refugees and asylum seekers in Britain to start rebuilding their lives and contributing to their new communities.
We believe passionately that every refugee, regardless of how they arrive or where they're from, should be able to successfully rebuild their life once here. Too often that's not the case. This is a waste of the talents of refugees, leaving people isolated and unemployed when they could be participating as valued members of our society.
Refugees tell us that they are determined to learn English, but continue to face huge barriers from a lack local provision to long waiting lists.
We were delighted when, in response, the Government announced a £10million investment, spread over the next five years, to enable Syrian refugees being resettled in England to access English language courses.
This is a positive step forward, but there is still a long way to go. This funding does nothing to end the scandal of refugees resettled here from other war-torn countries or those who arrive through the asylum route being denied the opportunity to learn.
We estimate that there remains a shortfall in funding for English language lessons for all refugees of more than £40million a year. This shortfall is preventing refugees from successfully rebuilding their lives, and it's bad for Britain too. The cost of two years' of language lessons is effectively reimbursed to the taxpayer after an individual's first eight months of employment at the national average wage. It's incredibly hard for refugees to find work if they have been unable to learn English.
Our research shows that 73% of Brits agree that learning English is not only beneficial to refugees - it also benefits Britain. If they are to make friends, find work and start contributing to their communities, all refugees must have full and equal access to English language lessons.
Enabling all refugees to access free English lessons isn't a handout; it's an investment in Britain's future.
Popular in the Community