It has been a busy six months developing the brand new Hypnotherapy and Coaching system that is seeing some fat clients lose a stone in just one month. And what's more is that many Clinical Hypnotherapists are fast agreeing that the Virtual Gastric Band is becoming an out-dated model in helping those desperate to lose weight. I believe this is because the Virtual Gastric Band was perceived as some kind of magic wand, where in fact clients soon realised that they still had to put some effort in of their own. Working with weight loss clients over the last ten years it has always been my belief that what they really need is a plate full of straight talking, and a no excuse motivational method that drives them to embrace new habits and most of all get the results they deserve.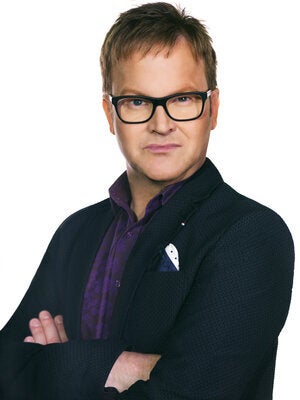 I have found that simply soft soaping clients with some hippy trippy visualisation achieved little, and to be honest they soon became bored and lost faith. What they were crying out for was some firm tough love, and an authoritarian and motivational style of hypnosis as opposed to some walk in the meadows style of relaxation. Yes, if you are fat and reading this then you may well agree that some honest straight talking to keep you on the weight loss wagon will melt the lard far more than some relaxation therapy blended with visualisation that attempts to make you think you've had a gastric band. Inspiring someone desperate to lose weight is the critical factor, so motivation and an authoritative mind drill of new habits is absolutely key.
What does the Authoritarian and Motivational Weight Loss Approach Include?
As the pioneer of this straight talking approach I knew it was vital to include a range of motivational tools to help fat (yes, the word 'fat' is used) clients stay on the road to lose weight. And if you ever sign up for this approach beware as this is no slimming club because failure to lose weight will mean you are booted off the programme. Let's face it there is no time wasting or drowning your sorrows in excuses or denial. The programme is delivered over six weeks and will include weekly straight talking motivational coaching and hypnotherapy sessions. But furthermore you receive contact every single day where challenges are turned into solutions, and any sniff of an excuse is busted immediately. Yep, go getting and getting a result is the centrepiece of this brand new approach. It can be argued that this is where so many weight loss solutions go wrong; many focus on food and little else so it's no wonder many fat people undertaking that approach get more obsessed with food. That is the last thing they need!
So if you are liking the sound of something a bit different, you will receive:
1. Six sessions of strong motivational coaching and hypnotherapy.
2. Text accountability every single day.
3. Meal plans that help you live life eating well for 80% of the time and a bit of so called 'junk' food for the remaining 20%.
Yes, life doesn't have to be a rigid diet and using this approach you will still be enjoying your weekly blow out washed down with a bottle of wine!
How to find a Licensed Practitioner
If you are sitting reading this, feeling fat, fed up, and frumpy and in need of some inspiration, motivation, and an approach that will embed new habits into your mind, then the authoritarian approach is probably for you. But you may well be wondering how you find someone who is accredited to use this model. The good news is that it is easy. Qualified Hypnotherapists will display the Authoritarian and Motivational Weight Loss Model logo.
Weight loss is a massive battle, but the good news is that it is one that can be won. Is it time you did it with large helpings of excuse busting, mind programming, and accountability? If you are punching the air with a resounding 'Yes' then the good news is here.