Gone are the days where hypnosis was perceived as turning humans into chickens and magically influencing you to eat a lemon and drink vinegar against your will. Hypnosis and hypnotherapy is thankfully now more regarded as a tool to help alleviate a number of lifestyle and clinical conditions including anxiety, confidence problems and being overweight. With UK obesity levels spiralling northwards the diet industry continues to boom. But for many the thought of a rigid diet brings nothing but doom and gloom given that most are straight jacket in nature. Arguably it is for this reason that hypnosis and hypnotherapy is fast becoming the fat melting alternative. So what are the advantages of hypnosis over diet?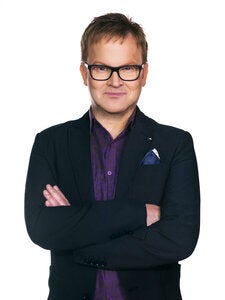 1. Hypnotherapy is a process that supports you take back the control over food so that you eat less and eat better, without cutting out all treats which a diet normally requires.
2. Being on a diet means that you usually think of food even more. That is the last thing you want to do if the reason you are overweight is because you are preoccupied with food. Hypnosis and hypnotherapy helps you forget about food by encouraging your mind to think about positive lifestyle changes.
3. A good Hypnotherapist will teach you self hypnosis which helps with longevity. Diets are often short term and short lived, meaning you will probably pile the weight back on.
4. A good weight loss Hypnotherapist is able to increase your motivation whereas a diet normally means that you wake up full of dread at the thought of a day full of restriction.
5. Hypnosis and hypnotherapy will help you manage emotional eating, something diets normally ignore. Your Hypnotherapist will also support your confidence by a process which is known as ego strengthening.
So how do you find a Hypnotherapist that is appropriately qualified and competent? Firstly ensure the Hypnotherapist has attended a professional training and is a member of a professional body. Secondly check out the results of the Hypnotherapist and ask to see before and after evidence of clients that they have worked with. Thirdly request a complimentary consultation so that you can be sure you have rapport with the Hypnotherapist and feel comfortable and inspired. Fourthly check the Hypnotherapist is insured. Finally ask the Hypnotherapist to create a tailored prescription for you, outlining how many sessions you may require and the support they will give you between sessions.
Weight loss is a struggle for millions. It is a battle of the mind but it is a battle that can be won. Perhaps it is time the NHS woke up to recognise that Hypnotherapy on prescription is the way to go. Mind over platter sounds right to me.