2011 was really an amazing year for Scala & Kolacny Brothers as we broke through in the USA, Spain, Italy and the UK. But let's start with the beginning of the year.
Thanks to a surprising e-mail in 2010 received through our website (!) "from Hollywood" (literally, that is what it said), we got the chance to tour the USA. We're still really grateful that David Fincher chose our version of With or Without You for the trailer of his movie, The Social Network. My brother, Stijn and I could have never imagined that the music of our Belgian Indie choir would be used in a trailer of a real Hollywood movie.
Thanks to this trailer, which was seen world-wide by over 250 million people, a figure still hard to comprehend for someone from Aarschot, Belgium, and thanks to the subsequent hard work of our management, agents and labels we were invited to perform at two world famous festivals in the USA: South by Southwest in Texas at the legendary Stubbs Barbecueand at Coachella in California. What an experience!
This was only the beginning of our 'American Dream', because in April we toured for a month across North America. We started in Vancouver (Canada), and after getting locked out of one of tour buses on that very first night - we hit a different city every day: Seattle, Portland, San Francisco, LA, Chicago, Washington, New York City, well you get where this is going. Really crazy, falling asleep in a tour bus in Denver and waking up in Chicago. Every day we had a new experience, exploring all these great cities.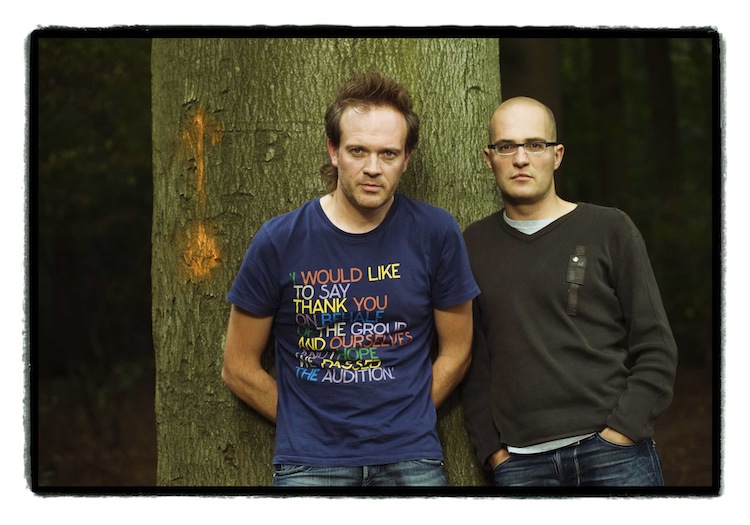 Other countries were also interested in the Belgian 'women's choir' my brother Stijn, (who's the group's conductor) and I founded. In June 2011 we performed at the Dia de la Musica festival for 6000 people in Madrid, Spain. The sun, great food and a really hot audience, again, quite literally, it was around 36 degrees Celcius in the shade! Which made it a more than memorable experience. Italy followed as we went to Milan for a massive press conference and a promo performance for weekly Vanity Fair, where my hands, Stijn's and the girls' faces were painted with fluorescent paint (you can most likely find it on YouTube). We had prepared our own version of an Italian song and our album hit the top 10 in Italy in December, which is not the easiest month to do that. We also received an invitation to perform at the most popular RAI Due soccer TV-show "Quelli che il calico", which was quite an event as well, if only for the three comics and scantily clad girls...
And last but not least, we finally got to play in the UK. The makers of the ITV hit drama Downton Abbey used our music in each of the trailers of the series and that's how most of the British audience found their way to our music. The first time we went to London in June 2011, we performed to a sold-out crowd in the breathtaking Union Chapel (a converted church).
At first we were quite nervous, not knowing how the audience would react, but they were great and we got several standing ovations, which it seems is not customary for a 'debut'! We were subsequently invited by Lauren Laverne to come to her studio at BBC Radio6 to sing a few songs. She told me that she was really moved by our music which is a great compliment. In July we returned to the UK for the special Sunday midday Slot at Latitude Festival. We were, I believe, the only act not pelted by the rain and over 20,000 people really enjoyed themselves before being swallowed up by mud later that day....
December 2011 was a very busy month for us, as we not only toured Germany and Italy, but returned to the UK three times. In the beginning of December we performed at the Royal Variety Show. Then on 13 December, we went back to Lauren Laverne and played our second concert in London - this time at the HMV Forum which was quite eventful, as unfortunately the heating in the venue broke the day of the performance. So we did the soundcheck with our winter coats, scarves and gloves on, at something like 3 degrees, and almost froze. Quite the opposite of Madrid and now infamously known as 'Scala On Ice'. We were really worried about the audience, wouldn't it be too cold for them to stay? The venue did not heat up more than 8 degrees or so, but they all fought through it with us. The British are quite a resilient lot it seems!
Our very last performance of 2011 was at the BBC Sports Personality of the Year TV show. We had to fly from Turin, where we had a concert the night before, to Manchester just make it on time for the rehearsal and the show. What an honour to perform at such a prestigious show and in front of all those great sports personalities. I even got to meet Gary Lineker, the football legend Bobby Charlton and the bicycle superstar Mark Cavendish, who won the coveted Sports Personality of the Year title. A perfect ending to a great year.
You know, sometimes the long waits at airports, all the travel, the TV-studios and the many, many soundchecks and rehearsals aren't too much fun and boy did we travel a lot last year, but it was all worth it. The opportunities and experiences from all over the world were amazing and 2012 has started at the same pace. We've already toured Spain and we've just performed on ITV's Dancing On Ice, with legendary Skaters Torvill & Dean. Over the next months we'll return to Germany and travel to Korea. We play all these wonderful venues and meet all these heart-warming audiences... which makes me a very happy musician.
Trailer Downton Abbey
BBC Sports Personality of the Year
Royal Variety Show