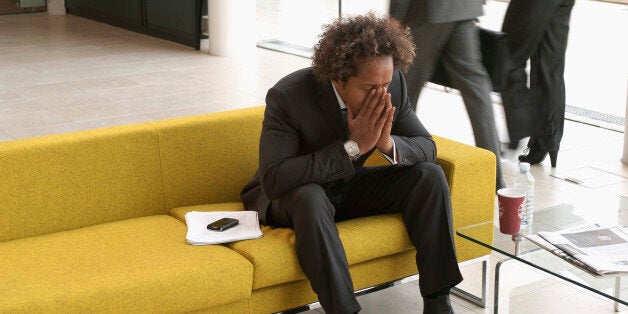 My first ever experience of the 'Broo Office' was going along with my Dad as a child. Angry and upset that his money had been stopped for a reason I can't remember, he lifted me on to the counter and declared that they would have to feed me. Upon being confronted by a snottery wean from Castlemilk, the error was immediately put right. His broo money was reinstated and I didn't have to have my dinner in the job centre.
Job centres provide thousands of Glaswegians with help and support every day, and whilst they don't always get it right in the decisions that they make, there can be no question of the importance of a local one in your community - and that is what Glasgow MPs will be fights to retain.
We were furious to learn that the Tory Government plans to slash the number of Job Centres in Glasgow by half from 16 to 8 - despite a national pledge to reduce by only 20%. Even more galling is the fact that they will only consult the public on two of the eight closures across the city: Castlemilk in my own constituency and Maryhill in my colleague Patrick Grady MP's constituency.
Although dismayed that we had to read about these plans in the press and had no communication from the DWP until hours after the story broke, all of Glasgow's MPs are focused on fighting these closures tooth and nail.
The impact that these closures will have on our communities will be incredibly damaging, and it's clear that the government has no concept of the damage this will inflict - evidenced by the fact that a Tory Minister couldn't tell me the distance from Castlemilk to Newlands or how long it would take on a bus.
However, this decision should alarm MPs of all parties' right across the country. Glasgow is being used as the testing ground for a polcy of slash and burn right across the UK. Although the Tories want to begin this assault on some of the hardest hit communities in the country in my home city, they have no intention of stopping there. We need all MPs who believe in the value of local job centre services to start fighting these plans now.
Theresa May says she wants a country that works for everyone. That has to include those struggling to find work. By making that challenge even more difficult for them she will be putting barriers in front of them and putting job opportunities that bit further out of their grasp. I can certainly say that in my constituency alone this will create serious challenges for people that a Minister in Whitehall cannot understand from an office over 400 miles away.
It's time for Ministers to get out of their grand offices, leave the ministerial car behind and come and see how difficult they will make it for thousands of Glaswegians to get to the Job Centre. Perhaps then they will see the damage they will inflict and think again on this extraordinary attack on Scotland's largest city.
Stewart McDonald is the SNP MP for Glasgow South
Related