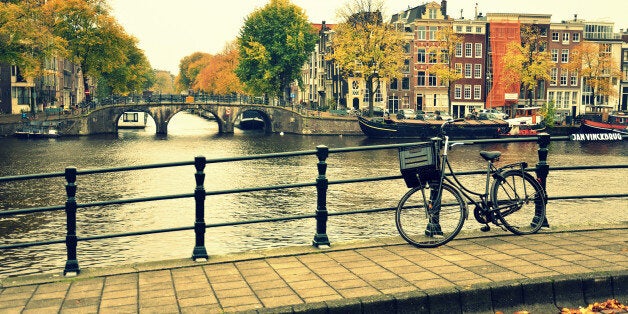 The affordability of long haul air travel over recent years means many Brits have never seriously entertained the idea of holidaying in Belgium, the Netherlands and Luxembourg. Yet the Benelux nations have much to offer and are easy to access, as I discovered recently.
Rather than flying I travelled by train, a mode of transport that's currently experiencing something of a renaissance among travellers.
I have to admit that I'm also experiencing a renewed love for international rail travel, this trip following on from an enjoyable weekend break to Brussels via Eurostar earlier in the summer.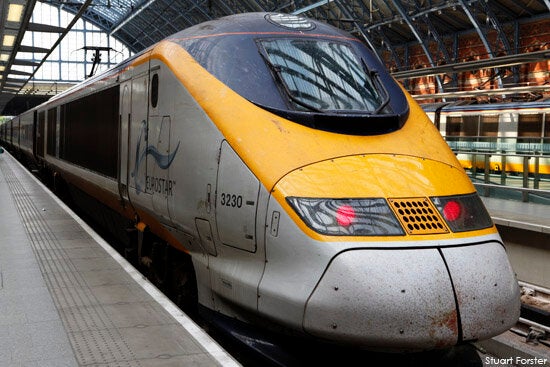 My first independent travel experiences were as a teenager keen to taste Europe via Interrail. Twice I toured the continent with friends by train, and today I realise that many of the enduring memories are of conversations and encounters in carriages along the way.
I've often wondered why rail travel provides more opportunities to converse than air travel and I've concluded that much of it has to be linked to the fact people have more space and sometimes sit facing each other during journeys. Seeing the historic Belgian city of Namur through the carriage windows, the dense forestation of the Ardennes and the skyline of Rotterdam prompted conversation among the people with whom I was sitting.
Flying is a wonderful means to an end but there's no denying that it can, at times, be stressful. By comparison travelling by rail, in my experience, helps minimise transport induced stress.
Trips never get off to the best of starts when you're herded through security and treated like a terrorist rather than an innocent member of the public who embraces world peace and intercultural understanding.
I wouldn't say that there's anything slack about the security prior to boarding the Eurostar at London St Pancras or in Brussels. It's undertaken efficiently but with a smile. That makes a difference.
"Do I need to take my laptop out?" I asked, being so used to airport screening procedures.
"Only if you want to give it to me as a present," answered the burly looking bloke by the scanner on checking in at St Pancras.
According to the Chinese proverb, "every great journey begins with a single step", and the security man's quip helped put me in a positive frame of mind for the journey ahead.
When I unpack following a trip and find that there's anything outside of my First Aid kit that I haven't worn, used or read then I feel a tinge of disappointment at having carried dead weight. That's less important during rail journeys than air travel.
As airlines introduce stricter limits on the weight and size of baggage I have to express joy at being able to purchase and transport home four bottles of Luxembourg's highly regarded Cremant, sparkling wine that many people compare to Champagne for its quality yet is markedly cheaper in price.
There are times that I've seen baggage handlers throw rather than place bags into trucks while unloading them from an aircraft. Consequently I never feel entirely confident when importing bottles via a flight. Travelling by rail, though, put me in charge of my baggage all the way along the route.
My six day tour of Luxembourg, Belgium, and the Netherlands gave me time to explore Luxembourg City, Antwerp and The Hague. I particularly enjoyed a guided bicycle excursion from The Hague to Scheveningen, the best known seaside resort in the Netherlands. It was an opportunity to burn calories gained from the food I enjoyed while underway.
As a lover of good this trip provided a number of opportunities to explore the culinary traditions of the Benelux nations.
In Luxembourg I had the pleasure of sampling a selection of European cheeses with locally produced wines on the terrace of the Kaempff-Koehler delicatessen at Place Guillaume.
In Belgium I enjoyed a platter of local meats and seafood with local beer at the Felix Pakhuis restaurant, within the De Markt concept store at Godefriduskaai 30. I was later mesmerised by the quality of chef Seppe Nobel's culinary artwork at his Graanmarkt 13 restaurant.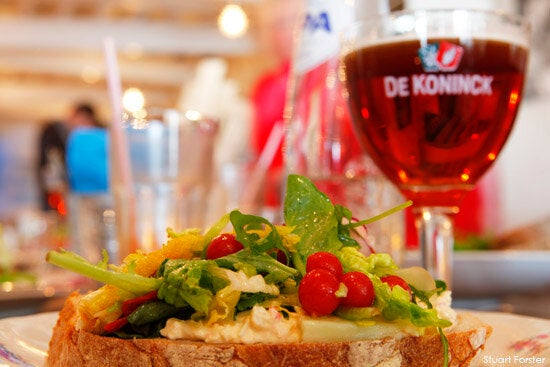 The connection time between trains also meant I could enjoy a Steak Américain, essentially a local recipe for raw Steak Tatare - delicious but clearly not for everyone - at the Brasserie Midi Station, opposite Brussels Gare du Midi railway station.
And in The Hague I ate a traditional rijsttafel - a 'rice table' allowing me tuck into number of Indonesian dishes - at the city's long established Garoeda restaurant.
At the Carlton Hotel in The Hague I tucked into a special vegetarian menu prepared by chef Edward Kreuger.
Fish and seafood, though, are renowned in Scheveningen's hinterland and lunch at Catch by Simonis, which opened only weeks ago, provided an opportunity to sample a range of attractively prepared dishes.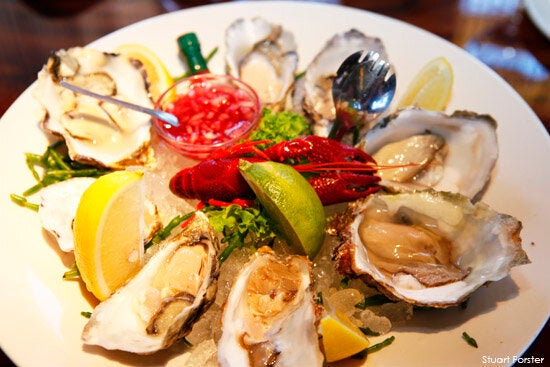 As a lover of history, architecture and good food this six day break provided much for me to enjoy.
Travelling by rail provided an opportunity to gain an overview of the landscape of this regions and Brussels is approximately two hours journey time from central London by Eurostar.
I travelled with Railbookers who offer a five night holiday by rail to Benelux. Prices start from £549 per person and include all train travel from London, Ebbsfleet or Ashford, two nights central four-star hotel accommodation in Luxembourg, a night in Antwerp and two nights in The Hague, all including breakfast. For more information, call 020 3327 3551.