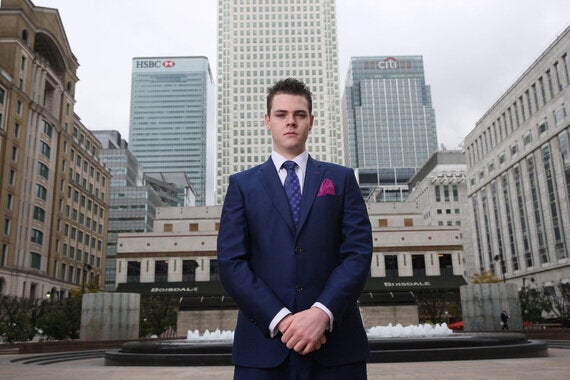 Should the United Kingdom remain a member of the European Union or leave the European Union?" is the question proposed by UK Prime Minister David Cameron, who has stated 'being part of the EU is good for Britain'.
The referendum will take place on the 23rd June, where the announcement of whether Britain should remain in the European Union or not.
So, what do entrepreneurs think of the proposed vote?
We spoke with one of the youngest successful entrepreneurs, Stuart Maitland, who has strong opinions on the UK's involvement and commitment to Europe, here's what he had to say about the announcement;
"If we leave the EU, my belief is that the UK we will become a very vulnerable position in terms of both export prospects and our reputation; Our relationships with western countries such as Russia, will be damaged, and I believe that our opportunities of free trade will also be reduced".
"Fundamentally, we don't have the 'best of both worlds', we have right now; The Prime Minister sealed a 7 year deal regarding migrant welfare payment, no more something for nothing - I wholeheartedly agree with this; everyone should pay their way in this day and age if they want to stay in Britain.
"Looking at our previous negotiations we can see that the Prime Minister set out to protect the city of London and our sovereignty, he achieved this - the new proposal means that we will keep our own currency, control our own interest rates, and when the euro fails in countries like Greece the UK can be the savour and never get into that state that so many countries get into when they join the euro. We fix the roof when the sun is shining not the other way around."
"Staying in the EU is good for business"
"As part of the EU we have many benefits which override the negatives in my opinion; we can keep the free trade with our European partners and keep import export taxes and charges at a minimum. I am not saying if we left the EU that we wouldn't import and export, of course we would but I'm sure it would be a lot more expensive and have more complications, which means increased costs."
Do I think the UK could survive outside the EU? Absolutely I do.
Do I think it's right that we should stay and have the best of both worlds? Yes.
My vote is to stay part of a reformed European Union.
Stuart Maitland is the CEO of a host of companies, held by The Maitland Group. At just 22 years old, Stuart has created a renowned profile as a successful businessman through his successful ventures, as well as being crowned the Chairman of Europe's leading entrepreneur program, Young Enterprise Network.
Stuart is based in London and has collaborated and met an array of leading business guru's including Peter Jones, Duncan Bannatyne, Levi Roots and Charlie Mullins who he takes inspiration from to develop his own opportunities. You can read more about Stuart on his LinkedIn profile here: https://uk.linkedin.com/in/stuart-maitland-75555147
Full details and a breakdown of the EU vote is available via the BBC website, here http://www.bbc.co.uk/news/uk-politics-32810887