Christmas is a time for celebration, yet it can be difficult for veterans with mental health problems. Some may feel isolated, lonely or depressed, others may feel overwhelmed by large gatherings of family and friends, or feel they don't have time for themselves.
If you or your loved ones are affected, our specialist clinical team here at Combat Stress, the veterans' mental health charity, gives the following advice on steps you can take.
This is advice many of us could use if we feel overwhelmed or anxious during the festive period, so please do read and share these tips.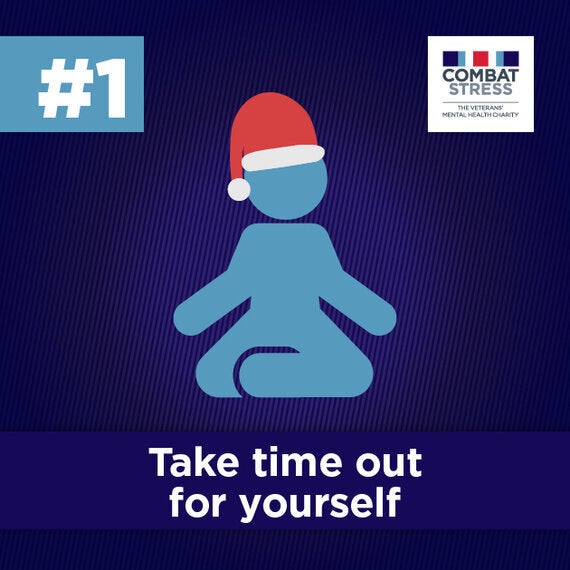 1. Take time out for yourself
When it's busy it can be easy to forget about taking time for yourself. Try and find 20 minutes each day to focus on your thoughts and feelings as they are occurring. Becoming more aware of the present moment, you can stand back from your thoughts and this can help you deal with them better.
This process is known as mindfulness. Concentrate on your breathing and visualise the air flowing in and out of your body. We have a video on YouTube which will talk you through how to do this.
You can also try meditation techniques to help focus and quieten your mind. This is especially good to do if you become stressed when surrounded by lots of people, whether on a busy high street or celebrating Christmas with family. Take yourself off to a quiet place - a coffee shop or another room - and then return when you feel less anxious.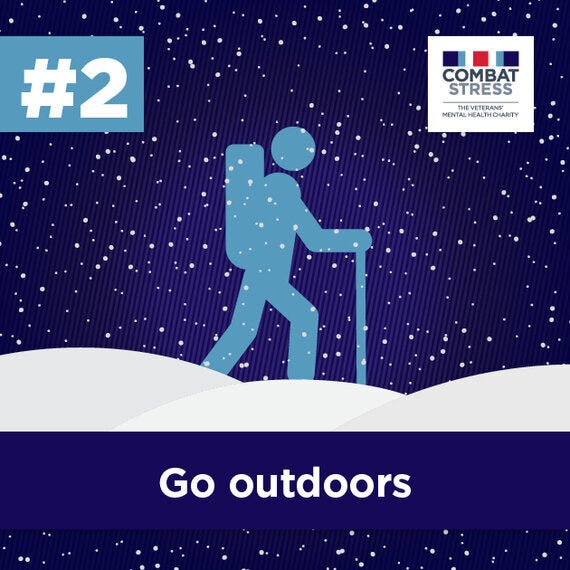 A good way to distract yourself and to stop over thinking about the things that are causing you stress or anxiety is to get outdoors. Go for a walk or take part in any other outdoor activities you enjoy.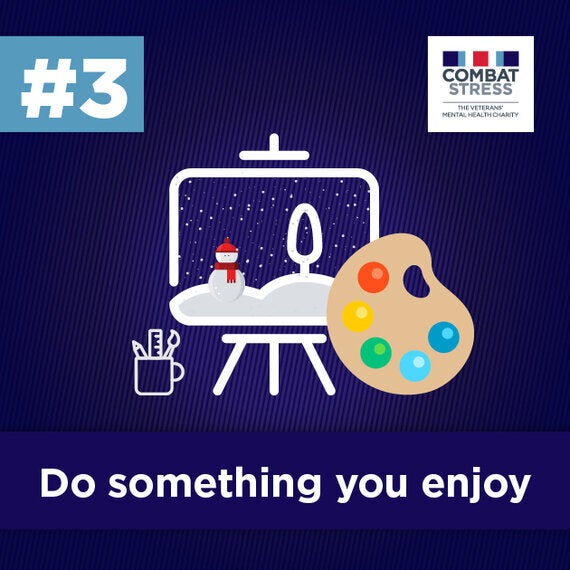 3. Do something you enjoy
Spend time doing something you enjoy, we all have a hobby we find relaxing like reading a book, painting, sketching or photography.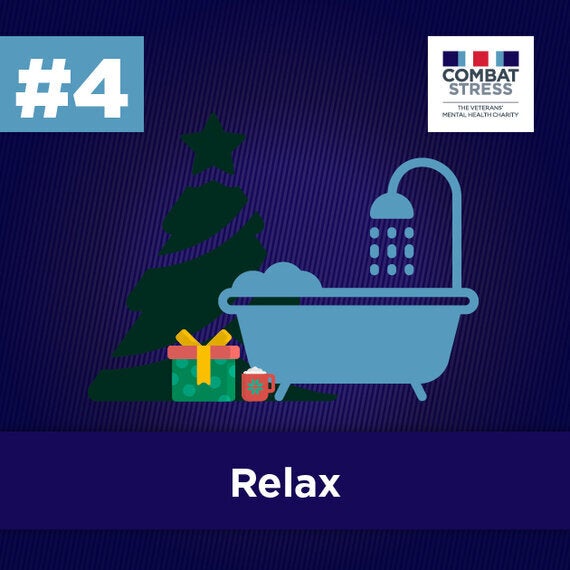 When it all feels too much, do things that relax you. Take a bath, drink hot chocolate, play music or spray your favourite scents around the house.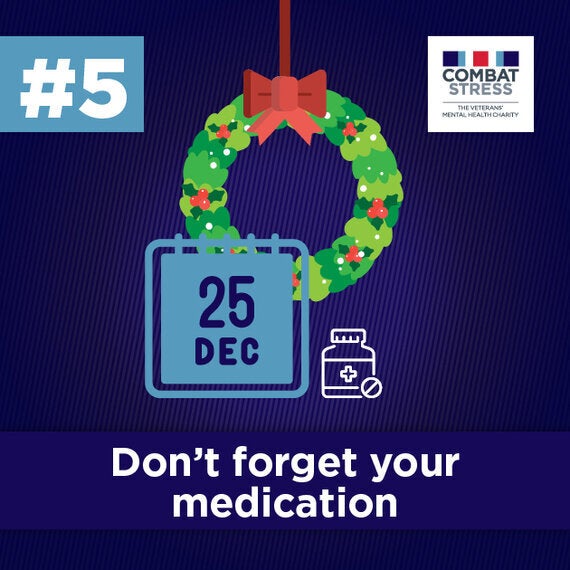 5. Don't forget your medication
Christmas can be a busy and hectic time of year. It's easy to lose track of time but it's really important to remember to take any prescribed medication.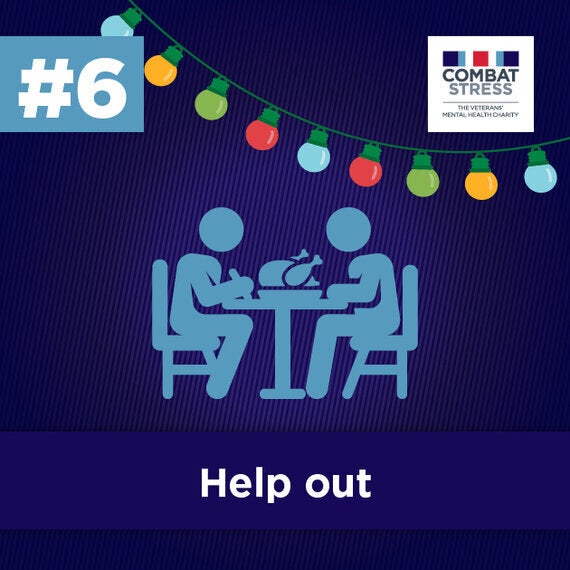 Keep yourself busy by helping others, not just on Christmas Day but throughout the festive period. A lot of projects and charities need extra volunteers, whether it is helping to look after the homeless, elderly or other vulnerable people. Check out your local volunteer services and get involved.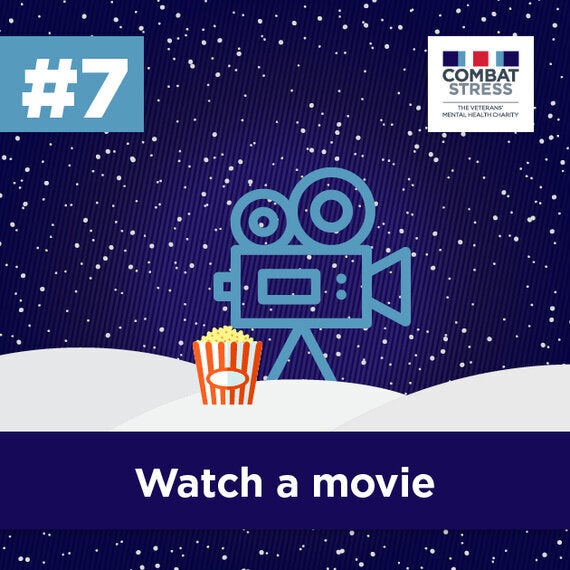 It doesn't have to be a Christmas classic but watching a film can be a great distraction. A lot of films on TV over Christmas will be positive and light hearted.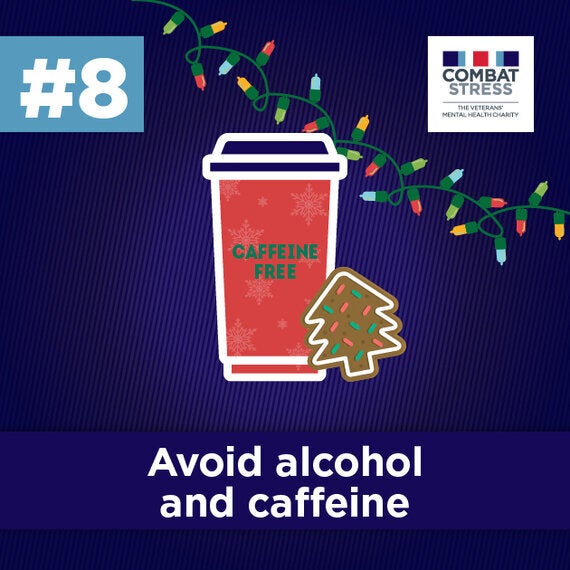 8. Avoid alcohol and caffeine
Too much alcohol and caffeine can affect how well you sleep. Try not to have coffee or an alcoholic drink three hours before your bedtime.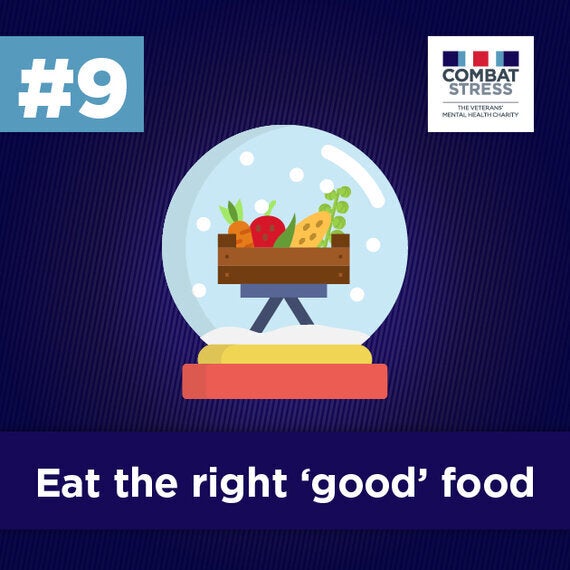 9. Eat the right 'good' food
Don't forget the sprouts, carrots and parsnips. It is easy to fill up on snacks and sweets at this time of year, but try and get your five a day of fruit and vegetables including wholegrain. This does improve your mental well-being.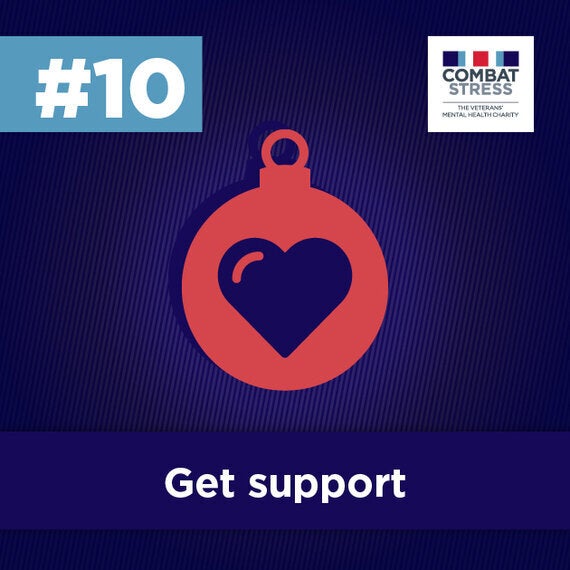 If you find the festive period difficult, talk to a friend or family member about how you're feeling so they can help support you and recognise when you are feeling overwhelmed.
You can also contact the Combat Stress free 24-hour Helpline for help and support. Call us on 0800 138 1619, text us on 07537 404 719 or email helpline@combatstress.org.uk
If you would like to support our work you can make a donation to Combat Stress by calling our supporter care team on 01372 587151 or donating online at www.combatstress.org.uk/donate.