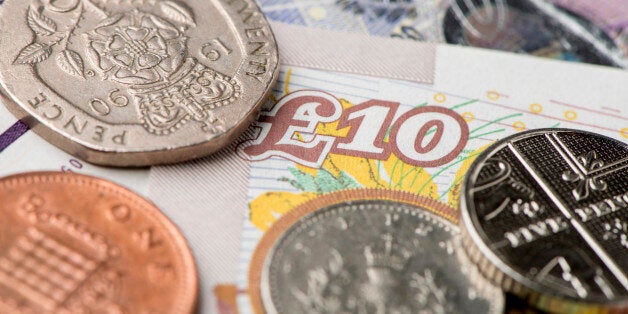 In a bumper year for political division, benefit sanctions may seem like old news. The dismissal by some MPs of Ken Loach's I, Daniel Blake as merely fiction displayed the continuing unwillingness by government to re-open this particular political can of worms. For single parents, who are disproportionately affected by unfair sanctions, this is a sad state of affairs. And that's why this month's National Audit Office report on benefit sanctions is such a necessary wake-up call.
Gingerbread has consistently raised concerns that many single parents are being unfairly treated by sanctions rules. We've recently had an in-depth look at the data on single parents who have been subject to sanction decisions while receiving Jobseeker's Allowance. Among the many concerning figures in our upcoming report is that, to date, one in five single parent sanctions under current rules - where benefit payment has actually been stopped - were then overturned. Depressingly, this is a higher rate than other claimants.
The data suggests single parents have had a long history of unfair treatment in the sanctions regime - and more so than the typical person claiming benefits. From calls to Gingerbread's helpline, this is a result of poor decision-making - not helped by overstretched Jobcentre Plus advisers - and a blinkered focus on pushing people into any job, even if this clashes with personal circumstances.
Why does this matter? The government will find it difficult to say - the NAO were at pains to point out that the DWP still knows little about the wider costs of sanctions. For organisations supporting affected families, it's as clear as day. Gingerbread alone has heard repeated cases of single parents going without, housing put at risk and reliance on high-interest loans to cover bills. For these families, a sanction is more than just a 'penalty', it is a crisis.
"A single parent receiving universal credit called Gingerbread's helpline in June 2016. She had been sanctioned for missing a Jobcentre Plus appointment even though she was admitted to hospital and informed them as soon as she was discharged. She was given insufficient hardship payments and had to give up her housing as a result, as she could not cover her rent and bills."
The government demurs, stating that hardship payments can be "immediately" paid to some groups - including those with children. But this can't happen without an application, so it's not immediate - and not everyone applies. The payment is usually 60 per cent (in some cases 80 per cent) of benefit payments and so, by definition, not enough to cover basic needs. And it is cold comfort to the fifth of single parents who later hear there shouldn't have been a sanction in the first place.
While the recent fall in sanction numbers suggests some changes to DWP practice, the government has buried its head in the sand over bigger questions on the impact and fairness of the current sanctions system for too long, as the NAO makes clear. Rather than hand-wringing over those who question the existence of sanctions, it should start asking its own questions about the true impact of these decisions and whether there are better alternatives for our scarce resources. And it is more urgent than ever to do so, with around 165,000 more single parents set to be subject to sanction rules once universal credit conditions change next April, affecting those with pre-school children for the first time.
It is not enough to say sanctions are a "necessary backstop", supported by claimants themselves. This is a political sleight of hand, increasingly deployed from New Labour onwards - a defence that side-steps the problems of penalising people who make genuine mistakes, of the DWP's poor administration and of making those with little even worse off.
Questioning what works isn't being 'soft on welfare', it means listening and learning; it is good government. The Oakley review made a start, the NAO picked up the baton and today the Public Accounts Committee, scrutinising the value for money of public spending, will grill the DWP in person. Perhaps, at long last, the government itself will start to ask its own questions of its policy - and hopefully come up with some better answers.