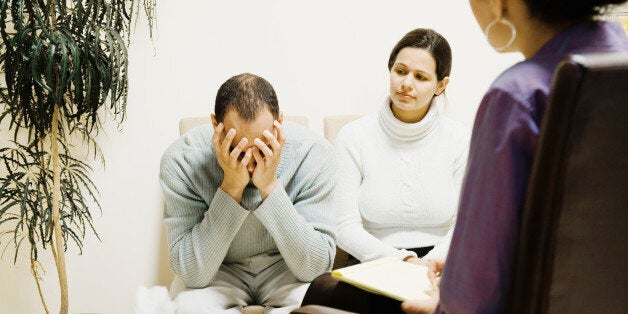 1. Make sure your therapist is properly qualified to work with couples. Without adequate training a therapist can't handle the conflicts that inevitably arise during sessions.
2. There are currently no laws to state who can practice as a counsellor or psychotherapist in the UK, but accreditation and registration with a professional body such as the British Association for Counselling & Psychotherapy (BACP) or the UK Council For Psychotherapy (UKCP) means that a therapist has satisfied certain rules regarding training, practice and ethics. The BACP recommends that in order to practice, a therapist should have completed an appropriate one year full time, or two year part time, diploma in counselling & psychotherapy as well as a supervised placement with a minimum of 100 client contact hours.
3. Have an initial session to see whether you like each other. Counselling is a very personal experience and you both need to feel comfortable with the person you are seeing. If you are not sure about the first counsellor you see, it is better to arrange to see another. Having confidence in your counsellor is essential and will enable you to get the best out of the work you do together.
4. Ask your counsellor what their views on marriage are. Research by Wall et al (1999) found that 61% of therapists believe they should be "neutral" on whether a couple should remain married, or get divorced. Neutrality can be a form of ambivalence and if you want to stay together it may not be the most helpful approach.
5. Get help sooner rather than later. Most couples wait an average of six years before seeking help, by which point it is often too late. Using couple counselling as a way of improving a reasonable marriage, as opposed to saving a marriage in crisis, is not something many couples consider, but if they did, the divorce rate would probably diminish.
6. Make sure you are both willing to do the work. If one of you is having an affair, or is unwilling to address the issues, couple counseling is a waste of time and money.
7. Don't try to convince your therapist that you are the 'good one' in the relationship. There isn't a good one in most marriages and you won't make any progress if one, or both of you, refuse to take responsibility for your contribution to the crisis.
8. Set aside a budget. Prices vary but a properly qualified therapist will charge about £140 for a fifty minute session.
9. Set aside a big budget. According to the American Association for Marriage and Family Therapy, couples undergoing counseling have an average of 12 sessions - one fewer than the average for an individual who attends therapy sessions. However the same study found that 66% of clients undergoing marriage counseling have up to 20 sessions, and another 20% schedule between 20 and 50 meetings.
10. Be hopeful. A 2005 Journal of Consulting and Clinical Psychology study found that five years after receiving eight months of therapy, half of couples said their relationships had improved. A quarter were divorced, and the remaining 25% were still having problems.